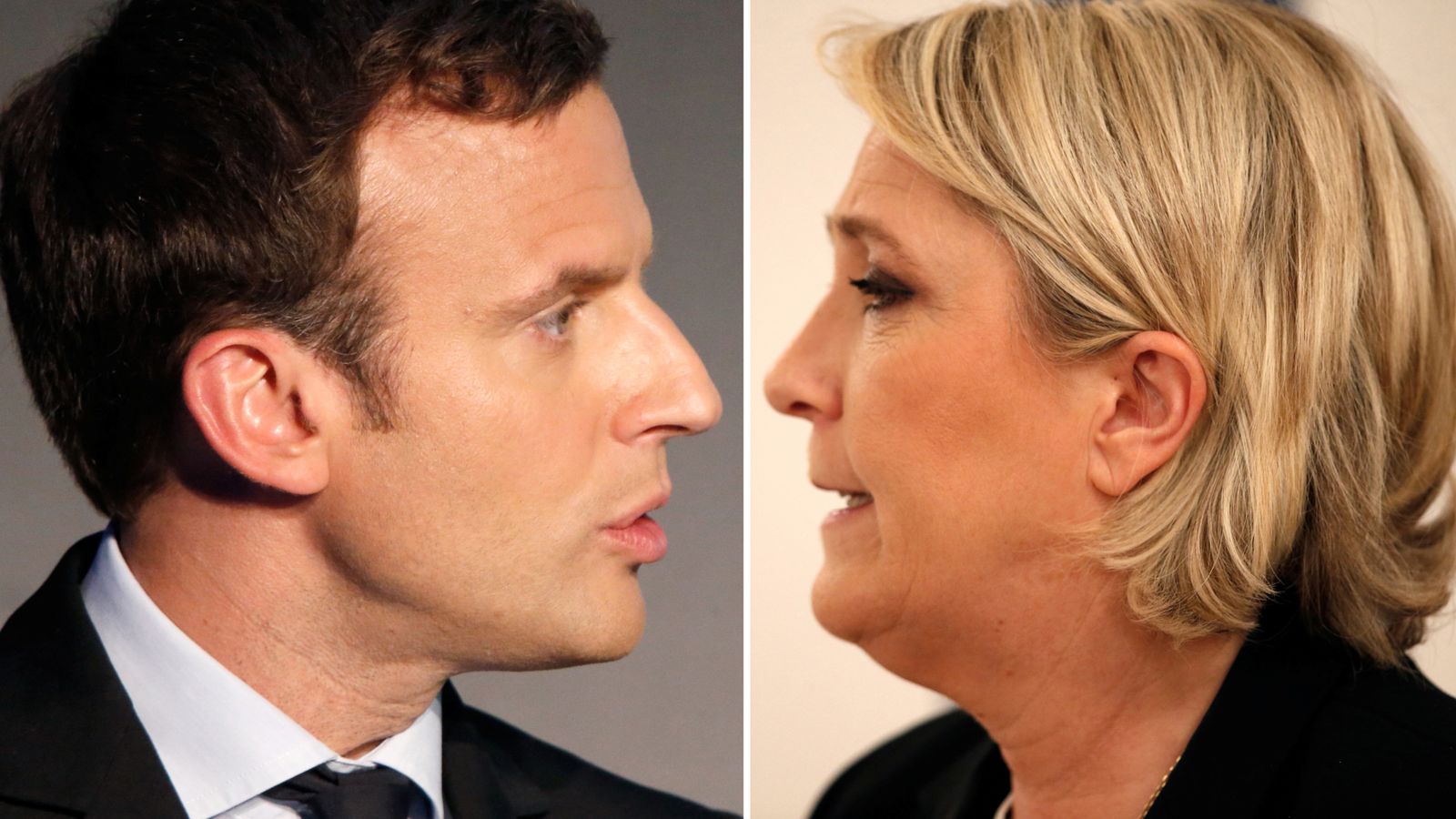 The pair emerged as the winners overnight of the hard fought first round of the contest to replace Francois Hollande as French leader.
Despite Mr Macron being a relative political novice who has never held elected office before, polls have consistently suggested if he went up against Le Pen in the final battle he would easily win.
And Mr Macron already has the momentum on his side with the defeated socialist candidate Benoit Hamon and republican Francois Fillon pledging to throw their weight behind him to defeat Le Pen and her anti-immigration and anti-Europe policies.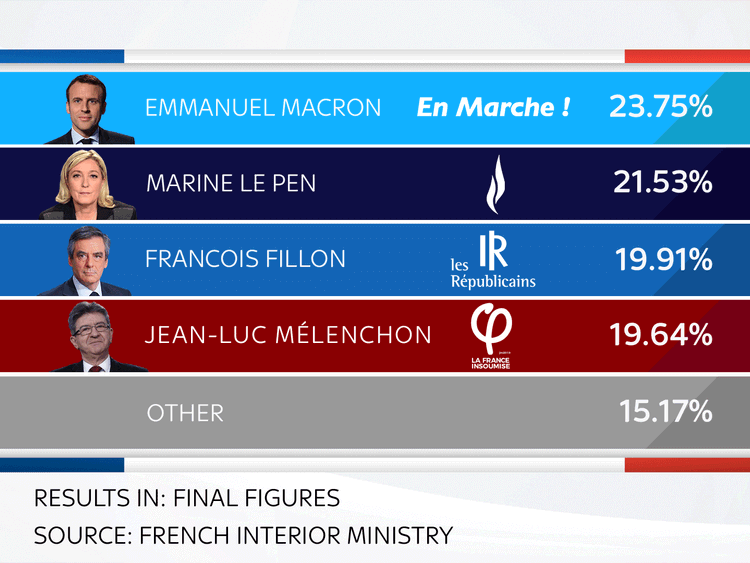 In his victory speech Mr Macron told supporters of his fledgling En Marche movement that they were "the image of renewal" and said he owed his victory to them, reflecting the grassroots movement which secured his victory just a year after setting up the party.
Seeking to counter Ms Le Pen's "France-first" policies, he said: "I want to be the president of patriots in the face of threats from nationalists."
But Mr Macron still faces a challenge convincing some voters he has the experience and clout to become president.
He will struggle to secure the votes of many on the left after defeated candidate Jean-Luc Melenchon refused to back either him or Ms Le Pen insisting that he had no mandate from his supporters to do so.
That stance provoked fierce criticism from many who said Mr Melenchon had a duty to oppose extremism.
For her part Ms Le Pen - who would become France's first female president if she won - vowed to fight to the finish.
She has worked hard to soften her party's image and garnered support from many voters by portraying herself as an anti-establishment candidate who would defend French interests and jobs against the demands of the EU and globalisation.
She told supporters that "the great issue in this election is the rampant globalisation that is putting our civilisation at risk" and that Mr Macron's policies would lead to mass immigration and free movement of terrorists.
But her strong rhetoric against Islamic extremism and calls to close France's borders after last week's attack in Paris failed to give her the extra bounce she needed.
Ms Le Pen seems destined to suffer the same fate as her father, who founded the National Front party, when she heads into the run-off.
SOURCE