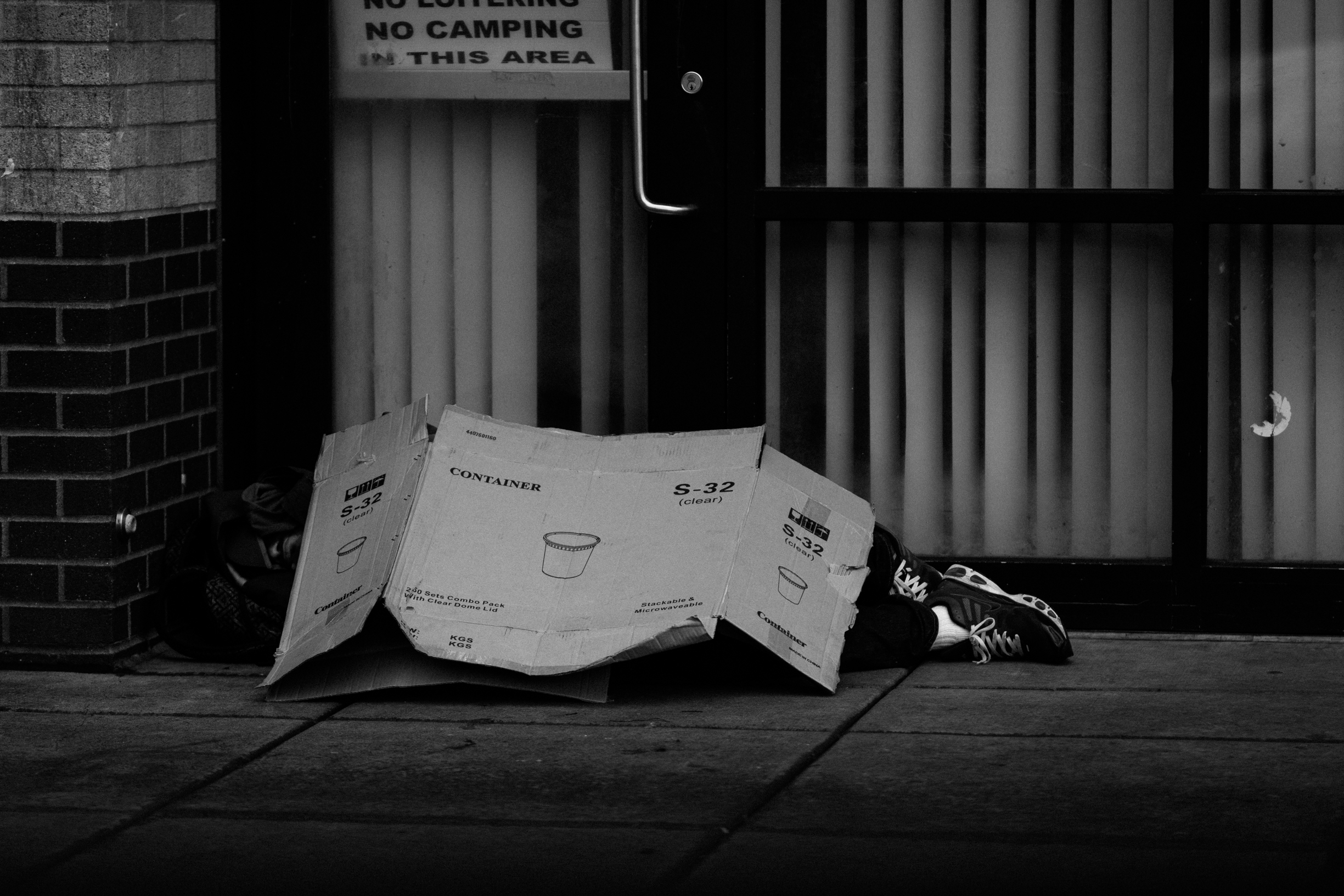 Guardianship Abuse Focus: Kristyan Calhoun and Senior Avenues
There is a current case against Kristyan Calhoun, her realtor friend (Thomas Parker), and Senior Avenues alleging breach of fiduciary duty, civil conspiracy, and violation of the Washington Consumer Protection Act.(RCW 19.86.010
et seq
.)
In December of 2016, Dorothy O'Dell needed to sign a Power of Attorney in order to be released from the hospital where she stayed in South Dakota. The Power of Attorney presented to her, with no legal representation, assigned Kristyan Calhoun of Senior Avenues in Yakima, Washington. Dorothy intended to move to Washington to be near family. The Power of Attorney was sweeping and intrusive.
Immediately, Kristyan Calhoun began to liquidate Dorothy's assets. Dorothy specifically told Calhoun not to, and Dorothy's two rental properties were rented and generating income for Dorothy.
Calhoun ignored Dorothy's instructions and in February of 2017 she sold Dorothy's rental for $28,000 to Calhoun's personal friend, realtor Thomas Parker. The property was never listed or "exposed to the market". The property's tax assessment valued it at $66,000 and the Zillow estimate for it was between $106,761 and $139,550. The home rented for $850 a month. A general rule of thumb is that the property is worth 10x its monthly rental. The home had been rented to the same tenant for 6+ years.
Calhoun's next move was to sell Dorothy's other rental for far less than market value in a similar scenario. That rental had been earning Dorothy $1000 a month for several years.
Dorothy owned both properties free and clear and the property taxes were paid.
Dorothy's recovery from her hospital stay was a long and arduous one before she was able to live independently again, reduce her medications, and get her own affairs back in order. That was when she discovered that her properties had been sold by Kristyan. Hoping to regain her life and rid herself of the overbearing costs of Kristyan Calhoun's "protection", Dorothy attempted to revoke Kristyan's Power of Attorney and assign Dorothy's brother as PoA. Dorothy also sought legal counsel to right the wrongs of Calhoun and Parker.
Calhoun's response? She petitioned to place Dorothy in a full guardianship. She also filed an Order of Emergency Temporary Relief which granted Calhoun the equivalent of a guardianship over Dorothy. Most importantly, it stopped Dorothy from being able to revoke Calhoun's Power of Attorney. Calhoun also filed an order granting a preliminary injunction to revoke Dorothy's ability to sue or be sued other than through a guardian, protects Calhoun at least for the time-being. Meanwhile, in her current position, Calhoun can (and IS) dissipating proceeds from Dorothy's asset sales, including $10,000 in Calhoun's attorney fees. It's a bully move, but a typical one from Calhoun. At the first sign of resistance from her victim or their family, Calhoun uses the legal system to shield herself and isolate her victim.
Dorothy is in limbo until her trial in May. She's seen none of the proceeds for the sales of her properties and has lost the rental income from them. Her Social Security checks of $590 now go to Kristyan, who generously (sarcasm intended) gives Dorothy a portion of the income. At one point, Kristyan appointed two of her staff to hand-deliver a $500 check to Dorothy (and charged Dorothy $124 for the delivery). Dorothy has never once seen the $590 a month from her Social Security check.
We've seen this pattern repeated by Calhoun but in reverse. Typically she starts out as a guardian. When she comes under fire for violating Standards of Practice, she gets herself removed from her guardian role and places herself as Power of Attorney (because she can do that as a guardian). The Power of Attorney role has very little oversight other than a court of law (the guardianship certification board is meant to oversee guardians). Courts of law are spendy, especially when you've been fleeced and are looking at a bleak retirement, stripped of your assets.
It must be worth it to Calhoun to seek the guardianship position and drop the case against herself in Kitsap County, despite any theoretical oversight she may be exposed to from the Certified Guardianship Board. Given that our own complaint has been "under investigation" for 18 months as of now (Feb. 2019), she likely calculated correctly.
She has some risks associated with taking this route though. First, Dorothy has pushed that she wants a jury trial — a jury of her peers to determine whether she needs a guardian or not. Knowing how Calhoun operates, she's blown all of Dorothy's money. If Calhoun wins, she would ONLY gain the ability to stop the other case. Dorothy has no value whatsoever to Calhoun. If Calhoun loses (which is highly probable, in my opinion), she not only is out her legal fees (thousands of dollars for litigation) and possibly (hopefully) Dorothy's legal fees, but also is exposed to the case against her in Kitsap County.
What Happens If Calhoun et al. Lose the Case Against Them in Kitsap County?
Here's hoping that her reign of terror ends and she loses her certification. She also may be required to pay damages to Dorothy (or possibly her insurance would). That might be the crux of why she's taking this big gamble to place Dorothy in guardianship. Hopefully Parker would lose his realtor license, and pay damages.
Why is Calhoun even in this position to begin with? Why would she, immediately after being assigned POA, sell her victim's assets for so cheap? The assets were generating income, were paid for free and clear. As of December, 2018, Calhoun has spent $100,000 of Dorothy's money, with $25,000 of it going toward Calhoun for her fees (delivering checks, etc.) That is the single largest expense that has been paid from the proceeds. The second largest expense? Calhoun's attorneys ($10,000 paid, and $32,000 not awarded or paid yet). Even if Dorothy was in desperate need of funds, a better course of action would have been to get Dorothy the best price possible for her assets, rather than get Parker the best deal possible on a rental for his portfolio.
Calhoun has bent herself over a barrel. The only reason she's in her current position is because she's trying to stop the Kitsap County case, which would likely put her out of business.
Scenario 1:
Calhoun wins the guardianship case. There's no money left. Which means she'll be performing no duties for Dorothy, no assistance, nothing. She'll also receive no income. No one gains from this scenario — Dorothy certainly doesn't. Even if she DID need a guardian, she wouldn't have one in Kristyan Calhoun, who's already demonstrated that Dorothy's well-being is the least of Calhoun's concerns. (But, she may still stop the Kitsap County case.) Even if Kristyan is awarded fees in this scenario, Dorothy has no money left to pay it with. Outcome: Dorothy bankrupt, Kristyan $0, but likely not facing Kitsap County case, so able to continue abusing others.
Scenario 2:
Calhoun loses the guardianship case. Dorothy is hopefully awarded fees (don't get me started on that!). Dorothy pursues legal action in Kitsap County. Dorothy gets 100% of her Social Security check and doesn't have to pay a $124 "delivery" fee, and doesn't have to deal with any further abuse from Calhoun and her associates. Dorothy: life somewhat restored, Kristyan: loses several thousand dollars if she has to pay fees. Kristyan: would then face court in Kitsap County.
Scenario 3:
Dorothy appeals the decision in Yakima, removing the injunction so that she
can
sue without a guardian, and wins. Dorothy's lawsuit against Kristyan Calhoun, Thomas Parker, et al. in Kitsap County proceeds, Kristyan's Guardianship petition proceeds in Yakima County. (If Dorothy loses, we are looking at Scenarios 1 and 2, with probably a billion variations, but those two seem the most likely). Fortunately, Dorothy has filed a notice of discretionary review (Feb. 7, 2019). This is similar to an appeal. While it could take some time (a couple of months?), it's a step in the right direction.
There is a line from a Meatloaf song that applies here, "folks, we have a real pressure-cooker now!"
"First they took my property, now they want to take my life!" Dorothy O'Dell
The problem is, in every scenario, Dorothy loses everything.
Everything.
And who cares? Kristyan certainly doesn't. Thomas Parker doesn't care. He got a smoking deal on a rental from a little old lady. The lawyers don't. Win or lose, they get paid. They ALWAYS get paid.
Dorothy has worked and saved and accumulated her portion of wealth over the course of her lifetime, only to have it irresponsibly squandered in a matter of months. She would have a difficult time getting a job now, and frankly, she put in the time and effort to ensure that she wouldn't have to work now. She has earned a retirement that has been stripped of her by greed. Dorothy is truly a victim in all of this.She's overcome adversity to be in a position that, if she were allowed access to her assets, would be comfortable. Instead, because of Calhoun and Parker, she's now in a position of being a burden to society with no control over her future.
Full Article & Source:
Guardianship Abuse Focus: Kristyan Calhoun and Senior Avenues