Air-Shots realisiert hochwertige Landschafts-, Luftaufnahmen mit Drohnen, Portraits, Immobilien, Aufnahmen für Tourismus und erstellt Fine Art auf Wunsch
Ausstellung Photo 18 / Zürich: Selected Tribal Faces of Papua New Guinea
Erstmals zu sehen an der Photo 18 "Selected Tribal Faces of Papua New Guinea"
PNG – ein aussergewöhnliches Land mit einer mannigfaltigen kulturellen Vielfalt. Die geografische Lage sowie die zerklüftete Landschaft mit ihren schwer zugänglichen Tälern waren mithin ein Grund, dass die Stämme ihre Traditionen sowie Dialekte pflegen konnten. Noch heute gibt es kein durchgängiges Straßennetz das die 22 Provinzen von PNG vernetzt.
Doch das internationale Interesse an Papua New Guinea, insbesondere an den Bodenschätzen ist enorm und wird das junge Land, welches erst am 16. Sept. 1975 die Unabhängigkeit erhielt, in den kommenden Jahren dramatisch verändern.
Ein idealer Zeitpunkt die freundlichen und stolzen Einwohner von PNG zu besuchen und zu portraitieren.
Die Bilder wurden in einem ortsunabhängigen "makeshift studio" und mit einer digitalen Mittelformatkamera Hasselblad H6D-100c aufgenommen.
Eine 1½ Jahre lange Vorbereitungszeit ging dieser Portraitserie voraus.
Folgende 5 Portraits werden an der Photo 18 / Zürich ausgestellt
Informationen zur Photo 18 (12.-16.Januar):
Die photo Zürich ist die grösste und wichtigste Werkschau für Fotografie der Schweiz. Jährlich zeigen über 200 nationale und vereinzelt internationale Fotografen aktuelle Arbeiten. Die Werkschau verschafft Jahr für Jahr einen repräsentativ aktuellen Überblick über das fotografische Schaffen in der Schweiz und erfreut sich grosser Beliebtheit: Gut 27'000 Besucher strömten an die photo17 Zürich.
Photo 18
12.-16. Janur 2017
Halle 622, Oerlikon
Therese-Giehse-Strasse 10
8050 Zürich
www.photo-schweiz.ch
Stöbern Sie in der Fine-Art Kollektion "Selected Tribal Faces of Papua New Guinea"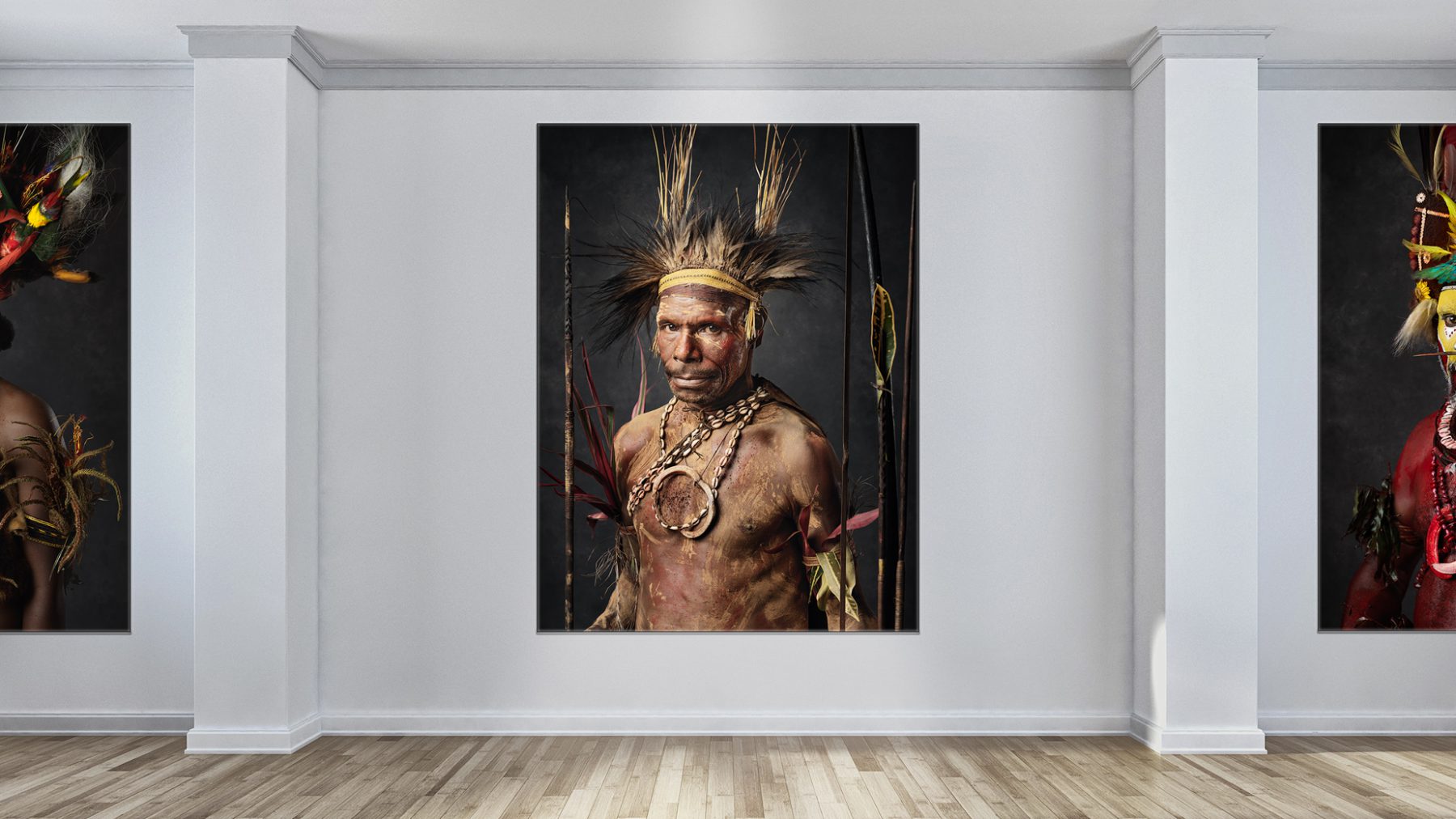 The post Ausstellung Photo 18 / Zürich: Selected Tribal Faces of Papua New Guinea appeared first on Professionelle Fotografie für Architektur, Immobilien, Interieur, Landschaftsfotografie und Luftaufnahmen in der Schweiz, Schwyz, Zürich, St. Gallen, Glarus, Zug.