Now smaller, lighter, and more fuel efficient, GMC has finally redesigned the Acadia into a more contemporary crossover SUV.
The all-new 2017 Acadia is a lot shorter in length than the previous generations, and there is no longer a third row of seating.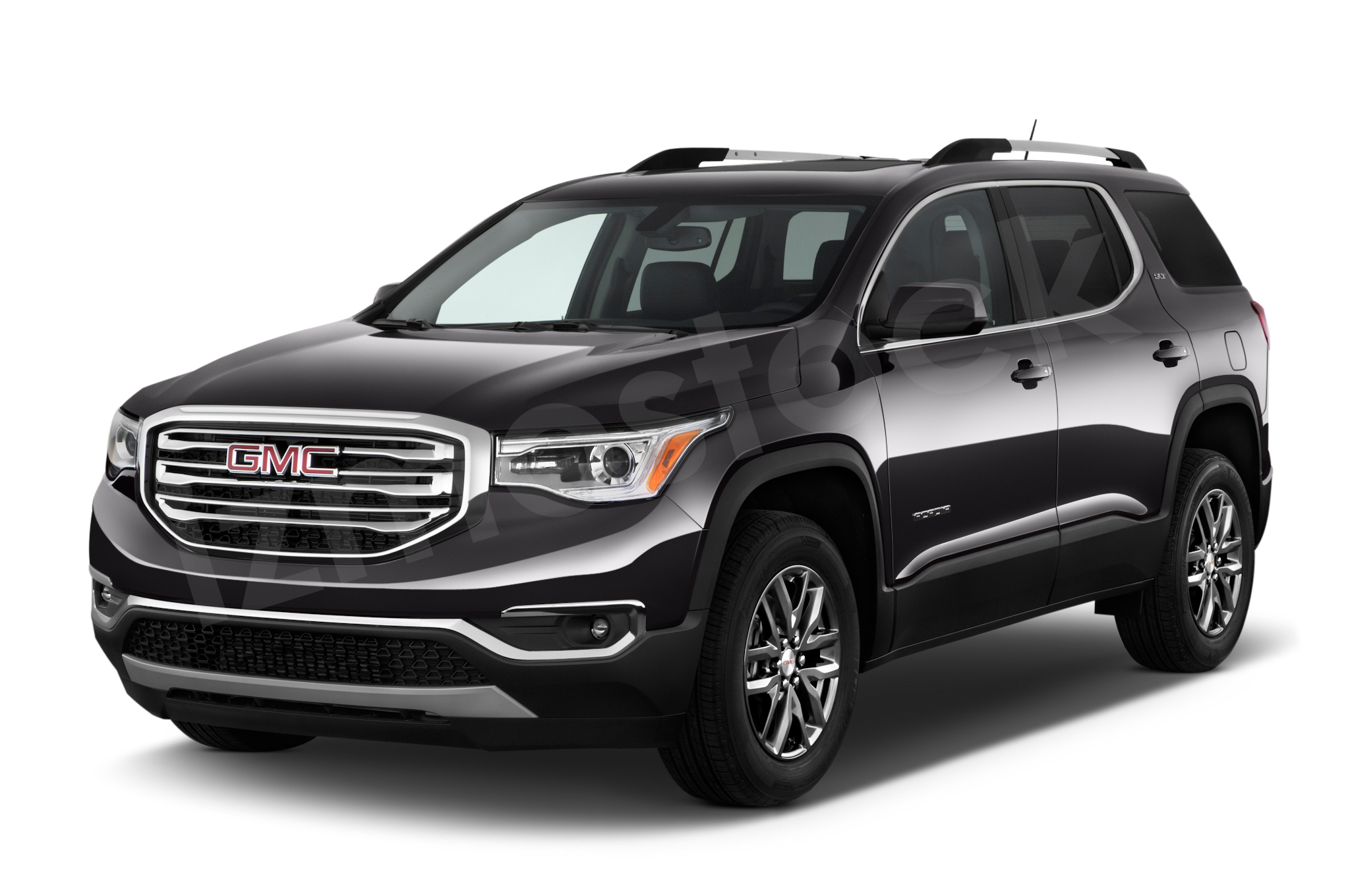 The 2017 GMC Acadia SLT: Lighter Weight, Greater Agility
It's not a bad thing that it loses some length, because the 2017 Gmc Acadia Slt is now a lot more maneuverable, and those tight parking spaces are not as challenging as they used to be. Weight has also been cut to improve fuel economy.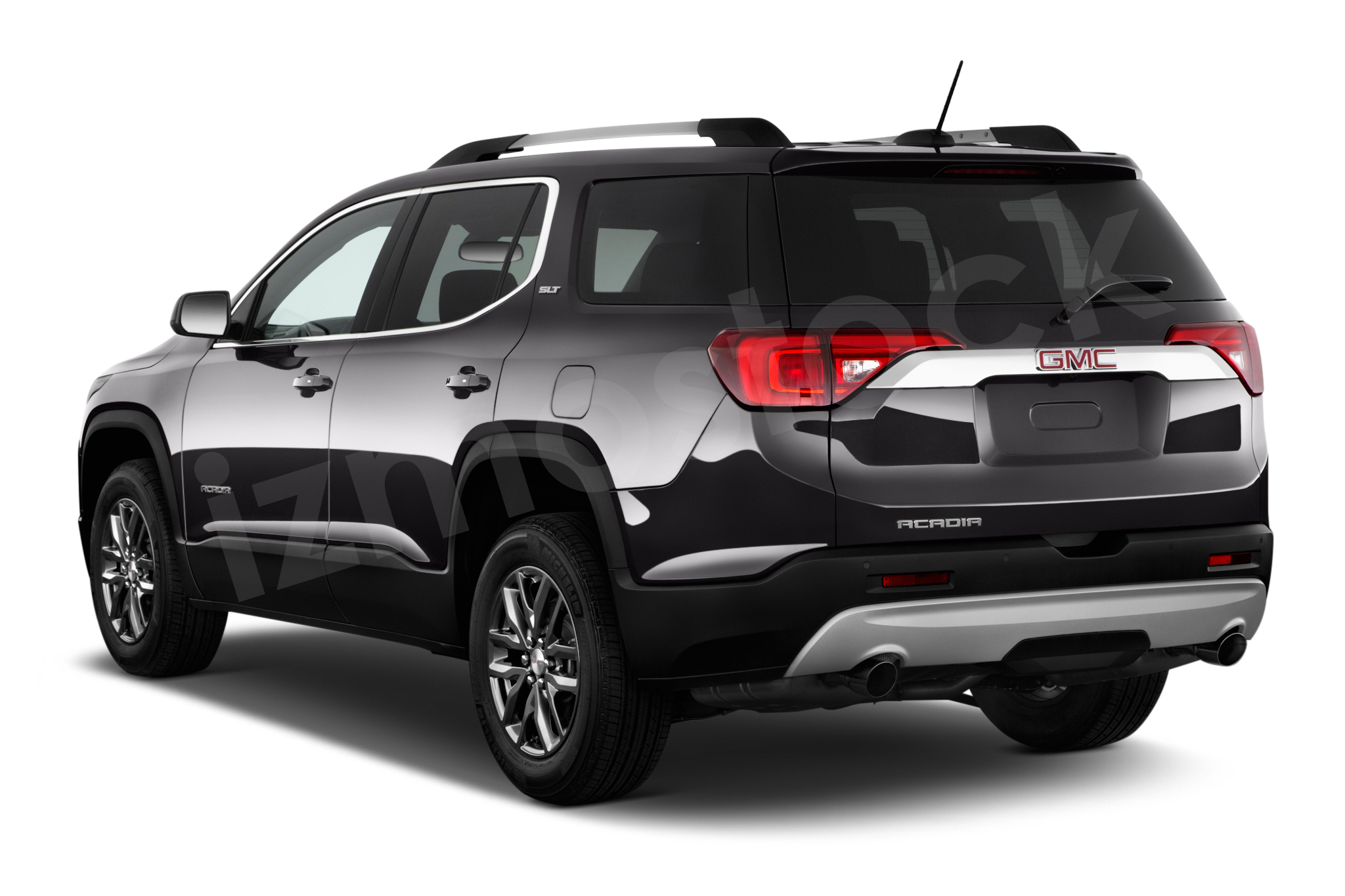 Contemporary Crossover Design
The 2017 GMC Acadia's new exterior trades a lot of truck-based cues for a more contemporary crossover styling. The exterior receives softer contour lines, a sleeker windshield angle, and more toned front and rear lighting elements.
Visually the 2017 GMC Acadia has taken a huge step forward, and is not as boxy as other GM models and trucks. The grille is very prominent and bold; the side body moldings are more defined and sculpted, and the rear side window glass is curved all the way around to the back window.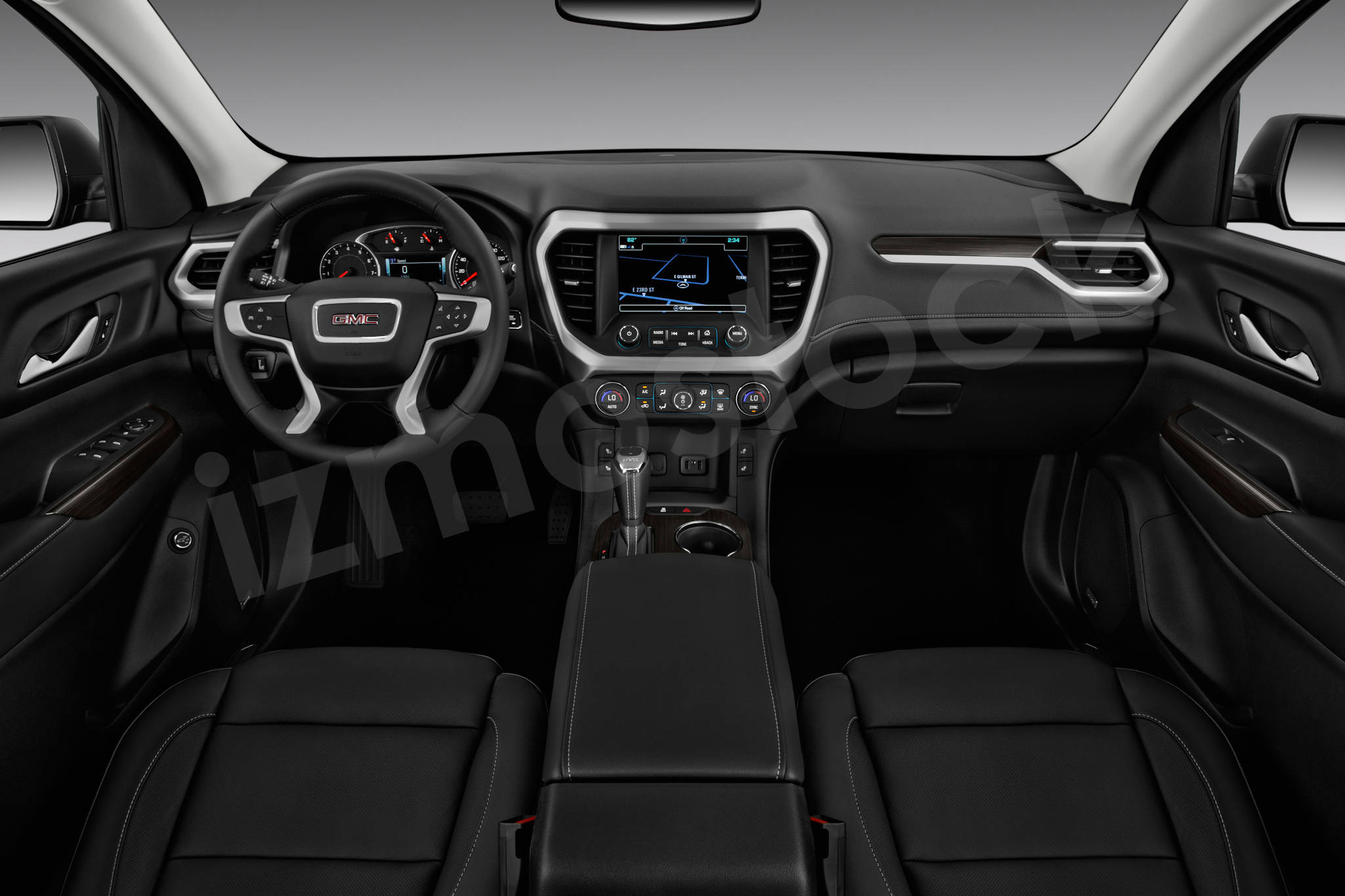 2017 GMC Acadia SLT: Features Galore
The 2017 GMC Acadia Slt trim features auto-dimming driver and rearview mirrors, upgraded driver display, power outlet, universal garage door opener, leather upholstery seating, power front seats with lumbar adjustments, as well as an eight-speaker Bose audio system with a sub.
Safety and Driver Alerts
Stability and traction control, anti-lock brakes, front side airbags, full-length side curtain airbags, and a rear seat alert system are part of standard equipment in the safety department. The Acadia offers a Driver Alert Package that uses blind spot monitoring, lane departure warning, and rear cross-traffic alerts, as well as rear parking sensors.
For more 2017 GMC Acadia SLT pictures, Click Here.
The post Smaller, Lighter, and More Fuel Efficient:
The 2017 GMC Acadia SLT Review appeared first on .