In remote livelihoods of India and even in the urban cities, traces are still left. Traces of people for whom a girl is a burden to be brought up and educated. It is vital to share the message about the importance of not only Girl Child Education but also education to every child out there.
To kick-start, this important message that needs to spread to numerous communities, the Premiere Screening of 'Afzana', and National Girl Child Day Celebrations was held on 28th January 2018, at St. Paul's School, Hauz Khas, New Delhi. Shri Manish Sisodia, Hon'ble Deputy Chief Minister, Delhi, inaugurated the event and interacted with invitees. College and university students, NGO partners, community representatives, among others were invited to participate.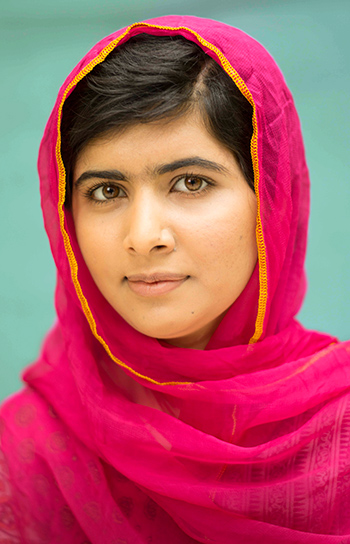 Almost all of us would have heard about Malala Yousafzai, the youngest Nobel Peace Prize laureate till date, who has marked a new chapter in human rights advocacy, particularly in promoting the education of women and children in her native Swat Valley, Khyber Pakhtunkhwa, where Talibans earlier banned girls from attending schools.
While Malala's awe-inspiring initiatives have created the right noise on the international front, the situation of girl child education in India still remains utterly dismal. According to a recent survey, only 14 in every 100 girls reach Class XII, and that too when we are talking about urban India! The statistics in terms of girls completing school education in villages are, therefore, understandably much more concerning.
In recent years, while 'Save Girl Child, Educate Girlchild' campaign (Beti Bachao, Beti Padhao) by the Government, and inspiring movies like 'Dangal', have encouraged Indians to speak up for women empowerment, the need for a more 'powerful' storytelling in this context, that begins from the national capital, has been felt. And this is exactly where "Afzana" is ready to step in….
Here is the trailer of Afzana,
Presented by EVE volunteers and based on the real-life encounters of a girl from Deepalaya Children's Home, Gusbethi in Haryana, the film 'Afzana' narrates the story of a young girl from a remote Haryana village who loves stories, has brought laurels to her school and village, and has heartfelt aspirations to learn and make a difference to the life of her, and others. The film traces her audacious journey to rewrite social norms and live her little dream. It also aims to initiate effective discussions and dialogues on the importance of girl child education and how, if given appropriate opportunities, girls can dream an independent successful career and life.
Pictures from the event,