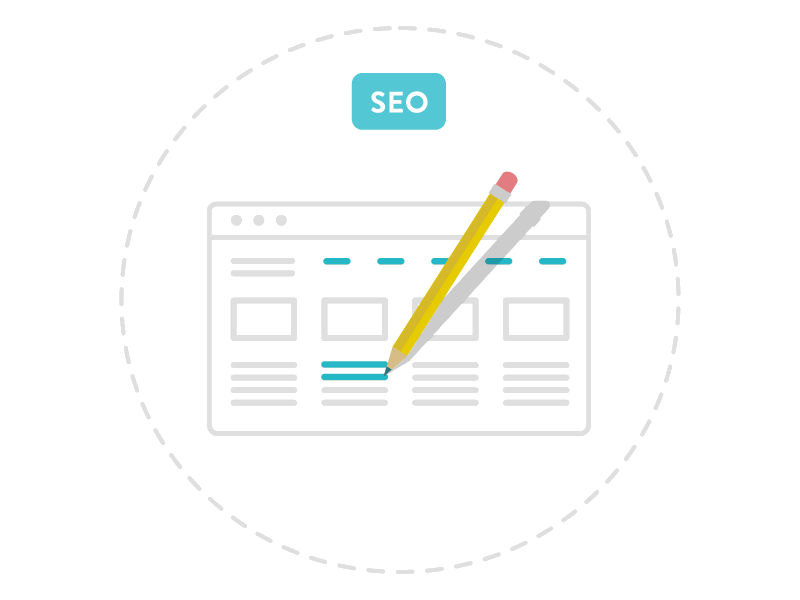 Most people today know that Search Engine Optimization (SEO) is critical to having a successful online business. What they may not know is exactly how to use it in their marketing plan. Incorporating strategically chosen keywords, with valuable content, can dramatically increase your world-wide-web presence, and ultimately, your bottom line. Even more important, knowing how your customers find you is invaluable information.
But this is just the first layer, of many, to create a consistent revenue stream. Implementing a data-driven marketing plan, to create repeat business is necessary for growth and longevity. Once complete, you must re-evaluate your data and re-engineer your plan, to attract new customers and retain your existing business. With time, you can create a recycling funnel system that will continually produce revenues. This is known as data-driven marketing.
First, what is SEO? You know it is important but how?
We know what SEO stands for, but what does it really mean in the marketing world? When building, or updating, the website for your business, using SEO and keywords is critical to being discovered organically online. You can certainly pay for placement, but this is an expensive option and must be on-going to maintain a good ranking. It also does not guarantee top placement. Organic leads are what you want to strive for, as these people found you through a search engine or other free avenue.
When Search Engines, such as Google, Yahoo and Bing, crawl your site, they want to find words that are relevant to what people are searching for most. Big corporations know the importance of keyword searches. Consider this: when you enter "the best laundry detergent for sensitive skin," you will find all blogs on the first page, however when you use keywords such as "laundry detergent" and "detergent for sensitive skin" you start to see more name-brand companies in the search results.
You want people to go to your website and stay there long enough to see what you do and offer. The average person spends only 15 seconds on a web page and less than one minute on a site before moving on. With quality content, you can engage your users and ultimately convert them from a customer into a client. Think about it like a retail store. Customers walk in and out all day long, but clients are those who purchase things and come back repeatedly.
Optimizing your content
There is no way to guarantee that you will rank number one on the major search engines with the number of services available to boost your placement, but your goal should be to land in the top 30. If you are searching for your own website on pages 10 or 15, you need to tweak your content and get it working better for you. Be sure you have a title and description that contains keywords for each page of your website. Also, add text to your images via alt text. Pictures on a website are great, but search engines cannot screen photos. Add your website name or a short blurb about what you do to your image files.
Pay attention to technology trends
In recent surveys, 64% of respondents felt that having a data-driven marketing strategy was the key to online business success. Everyday technology improves and new services are available. Knowing what is out there and how it could benefit you can be critical to your online business. If you are not changing with technology, you will find yourself with fewer internet customers and a weak bottom line. Stay on top of how Google ranks sites and use their Analytics tools. This will guide you to a more successful website.
Test your Website
Many websites provide great tools that allow you to see how your website is performing. They track, for you, what words are being searched, where your traffic is coming from, how long people stay on a page, etc. Again, Google Analytics is a great tool to know how to use, as well.
Know What Your Competition is Doing
Competition is good for business. It forces you to be in your game and be more creative. But you don't have to do it blindly. Knowing what keywords are used to drive traffic to your competitor's site can be invaluable marketing information for your business. Websites such as www.seositetools.com can be a great tool to use in your data-driven marketing strategy.
Website Optimization and Marketing Strategies
There are a plethora of avenues for collecting data. How you use it will determine your business success. As stated by Kate Cooper, CEO of Bloom Worldwide, digital marketing has tracking capabilities that generate data, whereas traditional marketing mediums such as direct mail and print couldn't be tracked accurately. The main challenge is choosing the most important data to analyze. You can easily get overwhelmed with all the information available.
As discussed above, researching your competition is a good place to start when creating a website that captures customers and keeps them engaged. By using the keywords that bring customers to your website you can determine what may or may not be beneficial to your marketing strategy. Also, make sure that you are optimizing all aspects of your site; add alt text to images; use at least two headers on each page or with each post, if you have a blog; and use external links. Don't forget to keep on testing, as well. Strategies and plans need to have a fluid component. Business moves fast online and so does the way search engines rank. When your competitors change the construction of their web presence, it will affect you. It's important to avoid working with a reactive approach. Stay proactive and do your own research to determine the best way to stay at the top. Additionally, make sure that the rest of your company is in prime condition. As the saying goes, don't put all your eggs in one basket. A balanced company is a successful one.
This post is in collaboration with Tenfold. Click to read more!