We attended the premiere screening of "A Doggone Christmas" in California with our cousin, and star of the Movie, Jesse the Jack Russell Terrier.
Bella dressed up in her sparkly fancy Christmas dress and walked the red carpet. The movie was shown on a big screen and all of the kids, family, and people loved it. Bella layed under the table and slept during the movie.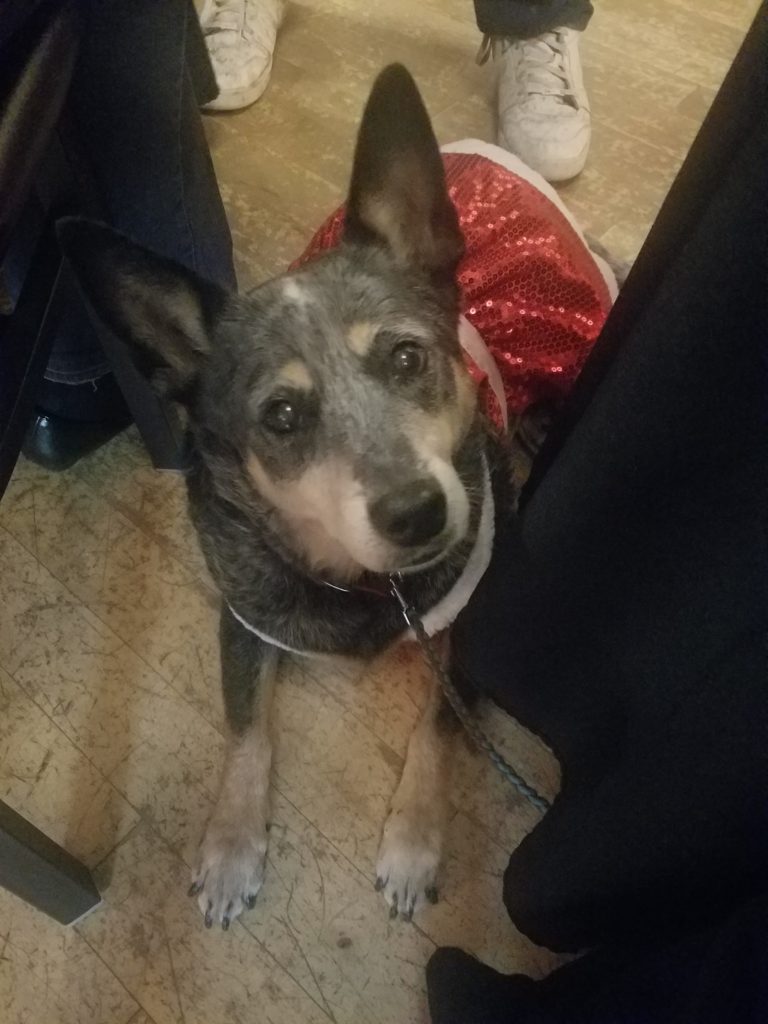 A brief synopsis of what the movie is about:
"When the CIA discovers a cute orphan puppy with amazing telepathic abilities, the powers-that-be in Washington immediately lock him down and plan on forcing the poor dog to become a covert secret weapon. But fate steps in and frees the pint-sized Jack Russel Terrier from government clutches – delivering the cute little fellow into the loving arms of two brothers just a week before Christmas. As one might expect, the pair of youngsters fall in love at first sight, and then are astounded to discover that their new found four-legged friend can actually communicate with them telepathically. But with their dad out of a job and bills mounting, it doesn't appear to be the best time to adopt anything — especially a dog that 'talks.' And that's just the start of the boys' problems. Acting on orders from the highest authorities, the FBI has sent out teams of field agents in search of the innocent animal. Helicopters, drones and reconnaissance planes scour the country side – with orders to either bring the dog back or make sure he doesn't fall into enemy hands. In charge of carrying out this devastating order is the no-nonsense special forces agent, Camilla Sharp; who'll stop at nothing to retrieve the dog or make sure no one else does. So armed only with their wits, their bikes and a strong, newly formed bond with their cold-nosed friend 'Murphy', the brothers and their school buddies channel the real spirit of Christmas to save the day before it's too late."
– Written by Director Jim Wynorski
While Jesse entertained his fans, signed pawtographs, and posed for the puparazzi with his human, Bella chilled and played with a few of the kids.
Jesse is a star and already has a viral YT video series, has been on GMA and America's Got Talent, performed at charity functions and Purina's Better With Pets Summit, Super Pet Expos, and many other venues. This is his first feature film, and it is already a series. The "Doggone" movie series is going to be a classic, much like Wishbone, Lassie, Old Yeller, and other timeless lovable canines. It's going to be a perfect way to keep kids entertained for countless hours, because they are going to watch the movie again and again. Adults of all ages enjoyed the movie too. The film is suitable for all ages, family-friendly, and a feel good adventure. There are already two other movies in the works. A Doggone Hollywood looks incredible (we were blessed to be given a sneak peek). It is in pre-production and will be released next Spring. The third one which is in the works is "A Doggone Mystery." A Doggone Christmas is available as VOD, in Walmart, Target, Best Buy, and other stores so check out the store nearest to you or find it online.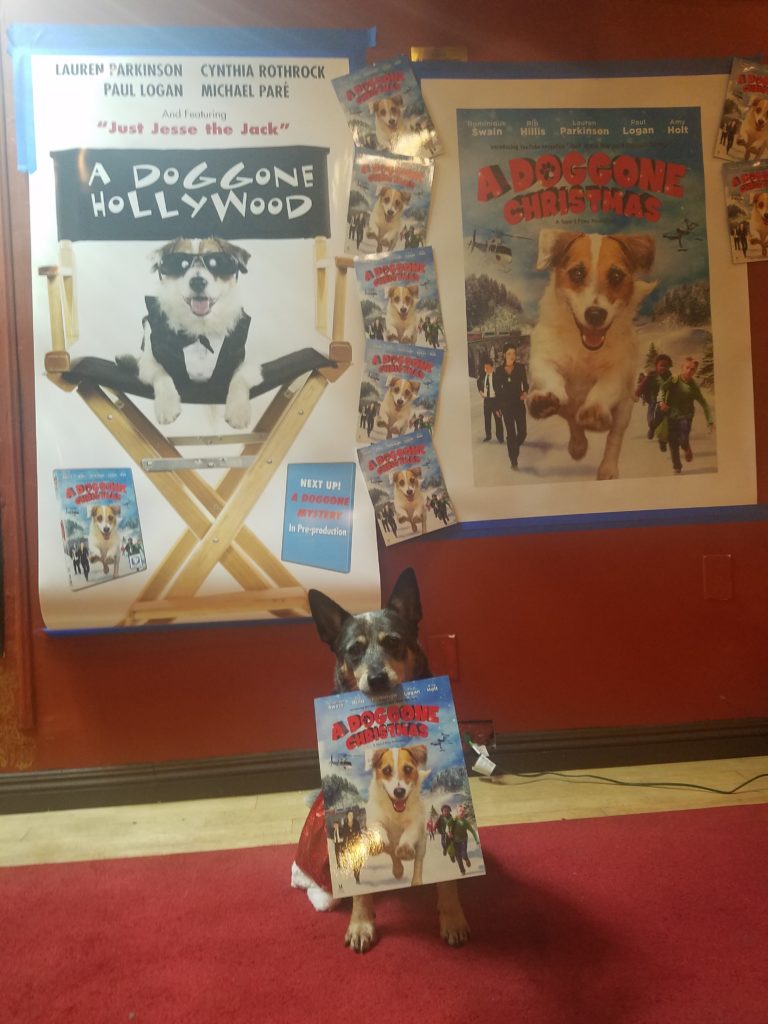 When you're making your christmas list this year, make sure you add "A Doggone Christmas" to your list or share with a friend you know would love it!