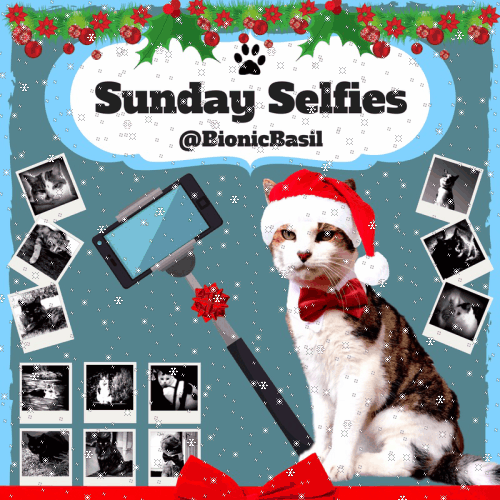 Supurr Sunday salutations pawesome furriends
And yes, crazy hats are compulsory, a
s is the fake snow machine!
!!! MOL MOL
Hope mew're all having a great weekend and w
e'll be back tomorrow with another mandala to keep mew chilled and relaxed as we head into the final crazy Catmas Countdown!
Wishing mew a supurr chilled day with lots of snoozy snuggles
Don't furget to join in the pawesome Sunday Selfies Blog Hop with
A
ngel Lily Olivia, Mauricio, Misty May, Giulietta, Angel Fiona, Astrid, Lisbeth, Calista Jo, Cooper Murphy and Sawyer

~ visit them at their pawesome blog:

linky coming later...
Follow @BionicBasil on
Instacat
,
Twitter
and
Facebook
Graphics created with paid licence @
www.canva.com

&

www.pizap.com