What the presidential candidates want to do with America's finances.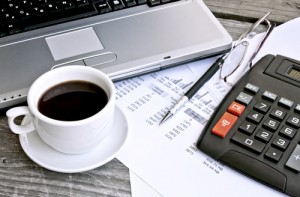 Both political parties have endorsed their candidate for President and the race is on to see who the American people will choose as the 45th President of the United States. The November 8th election is only a couple months away and the new President will have a lot to say about the future of tax reform. The tax plans put forth by the candidates are in stark contrast to each other. Although not surprising, the differences reflect the traditional split between Republican and Democratic views of tax reform. Here is a quick overview of the two candidates' proposals on tax policy:
Tax Brackets
Clinton – Wants a 4% surcharge on taxpayers with income over $5 million. She has also endorsed the so-called "Buffett Rule" which would apply a minimum tax Rate of 30% on individuals making more than a million dollars a year.
Trump – Replace the current seven tax brackets, which top out at 39.6 percent to three brackets—12%, 25%, and 33%. The lowest tax rate would apply to single filers making between $29,000 and $54,000 (and to married filers earning between $58,000 and $108,000). He wants to simplify the tax code and eliminate loopholes and deductions. His speeches have not identified precisely which deductions would be eliminated. The charitable deduction and mortgage deduction appear to be staying based on campaign materials.
Capital Gains
Clinton – Would keep the current rate of taxation in place. Short-term gains (held less than one year) have a top tax rate of 43.4% and long-term gains are taxed at a top rate of 23.8%. She has called for lengthening the holding period to qualify for the lower long-term rate to 3 years. A new rate of 36% would apply to positions sold between 1 and 3 years.
Trump – Campaign materials do not describe any changes to capital gains taxation. He has proposed a new business tax rate of 15%, which would work much like the current rate on qualified dividends. This new rate would apply to all business income generated by pass-through businesses – partnerships, limited liability companies, and S corporations. A pass-through business entity pays no taxes itself, but sends earnings onto its individual members, who pay income taxes depending on their tax bracket—at rates as high as 39.6 percent.
Medicare Surtax (3.8% Obamacare tax)
Clinton – Has expressed her support of the Affordable Care Act which created the Medicare Surtax. Presumably she would not propose changing the tax.
Trump – Has proposed repealing the Affordable Care Act and thus eliminate the Medicare Surtax.
Taxpayers with Children
Clinton – Has proposed creation of a $1,200 tax credit for caregiver expenses. Change the current $1,000 child tax credit to a refundable credit. This would mean the taxpayer could claim a refund for the credit even if they had no tax liability.
Trump – Would make the cost of childcare fully deductible.
Standard & Itemized Deductions
Clinton – Would create a cap on itemized deductions to limit the size to a tax value of 28%. A $10,000 deduction such as a charitable gift or mortgage interest would be able to save a maximum of $2,800 in taxes.
Trump – Has proposed a near quadrupling of the standard income-tax deduction, to $25,000 for individuals and $50,000 for couples filing jointly. He has not proposed any changes to specific itemized deductions. However, in order to reduce tax brackets, he said some deductions would need to be eliminated.

Estate Tax
Clinton – Has proposed rolling back the estate tax to the parameters in effect in 2009 – 45% tax on estates over $3.5 million. The estate tax currently is 40% on any estate worth more than $5.45 million for an individual (or $10.9 million for a couple).
Trump – Would repeal the federal estate tax.
Corporate Income Tax
Clinton – Has not described any specific changes to the current corporate tax rate, which tops out at 35%. She has made unspecified references to broaden the tax base in order to lower tax rates on corporations.
Trump – Has proposed reducing the top rate to 15%. The rate would also apply to pass-through entities.
Social Security
Clinton – Would seek to expand Social Security by giving family caregivers Social Security credits for their unpaid work and boosting benefits for surviving spouses. To pay for the expansion, her website says possible approaches include "options to tax some of their income above the current Social Security cap and taxing some of their income not currently taken into account by the Social Security system." This would most likely include raising the FICA wage base which is currently $118,500 and applying Social Security tax to investment income which is similar to the Medicare Surtax under Obamacare.
Trump – He wants to Preserve Social Security, but he has not advanced to specific reforms. He suggests that strengthening the economy, reforming the tax code, and cutting down on Social Security fraud are the best ways to preserve Social Security.
Rick's Tips:
The Presidential candidates' positions on taxation offer a stark contrast to each other on tax policy.
The future of Obamacare will determine the fate of the Medicare Surtax.
Both candidates want to preserve Social Security but differ greatly on how to accomplish it.
Read More From Rodgers & Associates
Understanding the Pain of Tax Reform
Will the Tax Benefits of Municipal Bonds Continue?
Income Tax Traps: Don't Let Them Trip You Up
The Presidential Debate on Financial Regulations appeared on http://rodgers-associates.com/blog/