10 Cheap & Easy Recipes for a Great Kids Birthday Party
I went looking and found a collection of ideas and recipes that would be easy to make for a kids Birthday Party. Some of them are old favourites and some I hope will be new ideas for you to try out and enjoy.
1. Hot Dogs
What could be cheap and easier than hot dogs for a kid's birthday Party, plus the kids usually love them. You can keep it simple and just serve the normal sausage on a roll or you can be more creative. Try wrapping the sausage in pastry for a yummy alternative. A great idea is to have a hot dog bar where you supply all you need to make a hot dog and more and you build your own.
2. Ice Cream Bar
Build your own sundae bar, should be a hit with both the kids and the adults. There are places that sell ice cream a little cheaper than the local stores and you can buy larger tubs to use. Get about three different flavours for variety. Provide some ice cream toppers like jelly beans, smarties or chopped up chocolate and biscuits. Add some chocolate or caramel sauces and some cream. Set all the ingredients up so everybody can easily reach what they want or have somebody serving the kids and adults. There you go, build your own sundae, something different yet easy to put together. A great kids bithday party idea.
3. Cookie Cutter sandwiches: recipe for a cheap and easy kid's birthday party
Sandwiches are the go-to food if all else fails. A good peanut butter and jam sandwich can save the day, especially if there is little time to put something together. All you need is bread and something to put on the bread that kids would enjoy obviously. Make it a bit more appealing by cut out fancy shapes with some cookie cutters, which takes the crust away as well. I don't know about all kids, but from a "little Aunty experience," it seems crusts must go because it's yucky.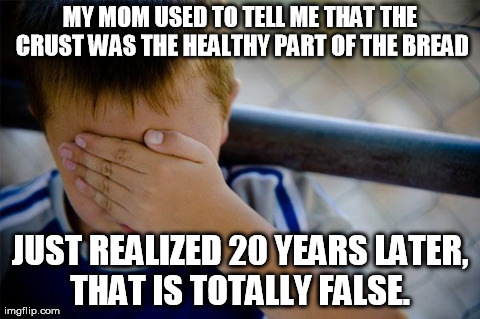 4. Popcorn
Popcorn is a cheap and easy food idea to give the kids at a party. You can serve it plain and simple or here are a few ideas to spice it up:
Popcorn Mix: Mix it up by adding other ingredients to the popcorn. Choose a variety of add-on treats like, jelly tots, smarties, mini marshmallows and anything else the kids might like.
Popcorn balls: This is very easy to do, just add some butter, melted marshmallows and popcorn together and set.
Sugar popcorn: Mix together in a pan some, water, butter, sugar and food colouring. Once melted together pour over your popcorn. Here you can play with colour and match it to your party theme. There are plenty of recipes on Pinterest.
5. Cupcake wrapper ideas
Instead of making a cake mixture for the cupcakes why not use the cupcake wrappers for other treats.
Add your own trail mix for the kids to nibble on.
Place some cut up fruit into the cupcake wrappers.
Pre-scoop some ice cream into the cupcake wrapper placed in a muffin tin or cooking tray and freeze. Take out when ready to serve.
6. Dipped Marshmallows
This is another cheap and easy recipe for a kid's birthday party. Place a large marshmallow on a stick and dip into some melted chocolate and then rub it into some colourful sprinkles, let set in the fridge. You can also do this with some wafer biscuits.
7. Meatballs
Meatballs on a stick this is a simple and easy recipe. Just serve the meatballs as is or on a stick. To add something extra you can put on some cheese, cucumber or mini tomatoes.
8. Oven chips
Oven chips, you can go the long route and make it from scratch or we use the oven chips that you can buy from the store and just pop them into the oven. Katie and Chloe my two nieces just love their chips and tomato sauce.
9. Rice crispy treats
This is an old favourite and easy to make. Very similar to the popcorn balls, but here you use the rice crispy cereal instead.
Ingredients: 6 Cups of rice crispy cereal
4 Tablespoons Butter
1 Tbs Milk
1 teaspoon vanilla essence
8 Cups of mini marshmallows
Melt the butter then add the vanilla essence and 4 cups of the marshmallows, all on a low heat. Once the marshmallows are nearly all melted add the milk and the rest of the marshmallows. Once these starts to look like they are melting add the rice crispy cereal and stir to coat all of it. Turn out into a large greased dish and allow to cool.
10. Milk and cookies
The cookies can be homemade or you can buy some from the store. The milk can be added to some plastic cups or I have seen some cute mini milk bottles at a wholesale baking store.
More Food Ideas for Kids
Fun Food Ideas fo Kids
Lunch Box Ideas for Kids
Web Link:
Kids Birthday Party Recipes
Short Title:
Kids Birthday Party Recipes
Short Description:
Cheap and Easy recipes and ideas to make for your child's Birthday party.