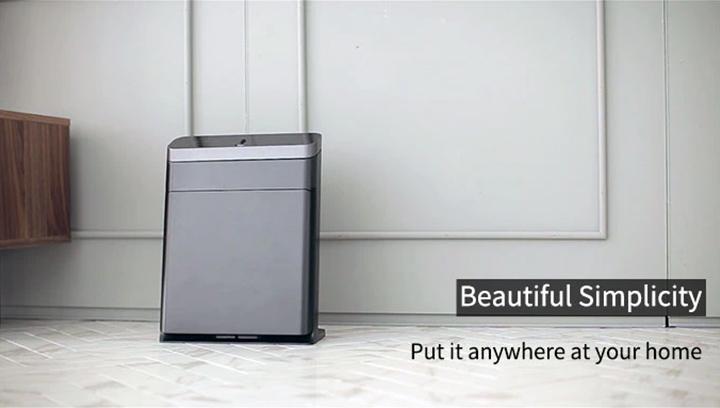 Weight is something which we all worry about at some point or the other in our lives. Especially for women like me, it matters a lot. So, I keep a check on my weight regularly so as to maintain myself. Especially after the birth of my child I became very conscious about my increasing weight. After pregnancy I put on a lot of weight and started hitting the gym. This led to me measuring my weight everyday but it was a task to keep track of all this data.
Honestly, I could not keep making a record of my weight every time I checked it! Another reason why I disliked my weight scale was the fact that it took too much space and just spoiled the look of my pretty house. Not just this, my little child would also trip and fall because of this machine! In short, it was a nuisance in disguise for sure. As a result I had to resort to keeping it hidden under my bed or inside a shelve.
Amongst all this, I came across Growcheck – The world's first Vertical Body measurement device ever. This device helps Measure weight, height ( max 3m) and also gives consideration to kids! Through the Growcheck app I can keep a track of all my data and also find solutions for my child's growth. Not just this, its sleek design just adds to the look of my home too. It blends in with my home decoration and being vertical saves space too.
So basically, all you have to do is press a button to measure both height and weight. And to record all the data, all that is needed is a bluetooth connection between the scale and your smartphone. The Growcheck app synchronizes measured data automatically through bluetooth connection. So, with the help of this device I can not only track my data but also compare it to the previous data.
Not just for me, this device is a boon for my growing child too. It helps me check his height and weight too and also gives me the option to compare the growth with same gender and age peers! If there is any abnormality it also provides me with the solution for it on the next page. This device is just like having a personalised health adviser at home 24×7.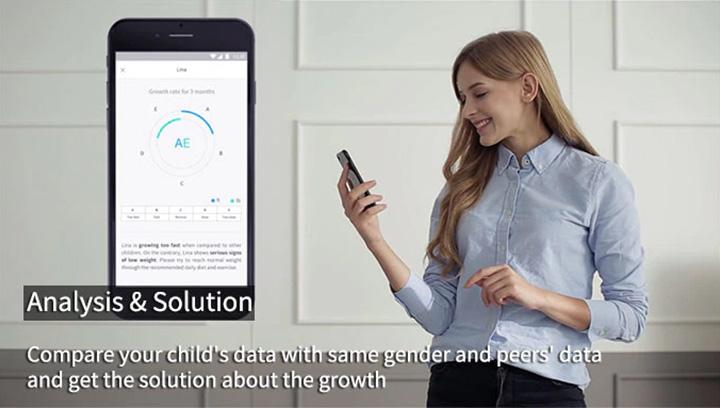 Growcheck also has a longer shelf life as it does not run on batteries. All I have to do is charge it for 3 hours and it lasts for around 100 times of usage! So, why invest on the old age weighing scales when you can get such an amazing one to make my life much easier. It has a 6 digit LCD display and weighs just a kilo!
This compact and advanced device was like a dream come true for me. I can not only keep my data at a place but also share it with my gym trainer or anyone else whenever I want. All I need to do whenever I want to measure my weight is press a button and the front part slides down (in 5 seconds) and I just step on it to measure my weight. The same applies when I want to measure my child's height. He stands on the platform and I pick the height measuring bar up. A laser mark appears on the wall, and then I just put the bar between his head and the wall. After everything is done, the front part closes automatically!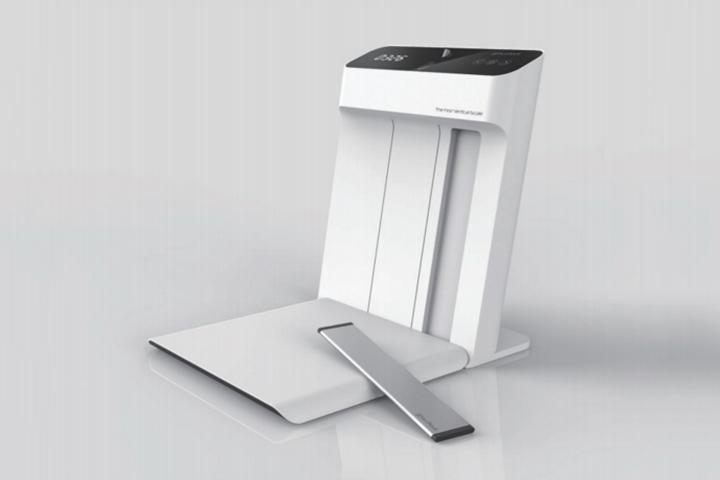 This device gives me accurate measures every single time and is really effortless to setup and use. I am sure you too are going to love the product as much I do. So, go ahead and know everything about this product right here.
The post Growcheck - The World's FIRST Vertical Body Measure And Data Analysis Platform! appeared first on MomJunction.