February's Half Term is around the corner – yay! At KidStart we love to have the kids at home for some days and spend quality time with them, but we always make sure to have few activities planned in advance to entertain the little darlings so we don't drive each other crazy!
We've searched the web to find some of the best events happening across the UK next week, will you be attending any?

SEA LIFE AFTER DARK & BRIGHTON SCIENCE FESTIVAL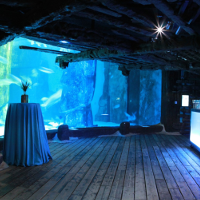 Londoners – or anyone who will be in the capital during Half Term – listen up! There will be a Sea Life London After Dark event that promises lots of fun and mystery… Dip beneath the surface for a VIP late opening and discover sharks, rays and jellyfish in the dark, swimming inches beneath your feet! On the 14th February. Plus get 7.5% back for your kids when booking Sea Life experiences.
Brighton Science Festival is a really good option too – you can join the Aquarium Design Workshop running on 16th, 17th and 18th February. Design an aquarium for some of our amazing creatures, using maths, physics and biology! Tickets are only £8 and payable on the door upon presentation of booking.
For those who can't attend , check your local Sea Life (7.5% back) centre as most of them will run special events during the week.
JUNIOR BUILDER WEEK AT LEGOLAND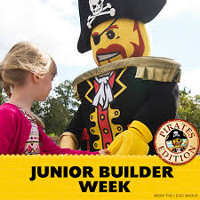 Ahoy pirate adventurers! Cast ashore and join the Legoland (5% back) Windsor Resort Hotel's Junior Builder crew to partake in a swashbuckling load of pirate activities. Children will be able to meet their favourite character shipmates, including Captain Brickbeard, who will teach them his piratin' way of life at sea – don't forget to bring your pirate costumes!
FUN IN THE ZOO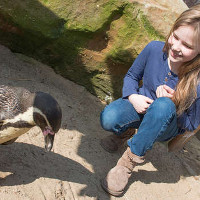 If your children are animal lovers, London Zoo (up to 3.5% back) has planned some amazing activities for next week. Kids will be able to experience a fantastic day course that includes zoo themed games, challenges, trails and some zookeeper activities (8 to 11 year olds, 15th & 16th Feb and 18th & 19th Feb). Your little ones can also meet one of the zoo's incredible animals with one expert keepers – a fantastic opportunity to get up close to some of their favourite animals and learn more about how keepers take care of them.
Bristol Zoo is getting ready for spring with a burst of petal power during half term. There will be activities throuought the week such as Giant flower collages, Petal power trail, Flower pot decorating, Animal encounters and many more. Get the creative juices flowing and join in – children can enter the Zoo for just £5 with a full paying adult.
ANIMAL ADVENTURES WEEK AT CHESSINGTON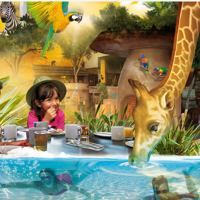 Chessington (5% back) have amazing deals during the week of half term as it is their Animal Adventures Week. You can go face to face with over 1,000 exotic animals from across the world and walk among jungle giants in the Trail of the Kings! Brave adventurers can venture into the Creepy Caves followed by an awesome encounter with sharks and stingrays in the extraordinary Sea Life Centre. This totally wild event includes one day entry to Chessington Zoo and Sea Life centre, a night in one of the amazing themed Resort Hotels and a tasty breakfast the next morning. Book with KidStart and get 5% back for your kids when purchasing with your registered card.
NATIONAL TRUST – HUNDREDS OF EVENTS!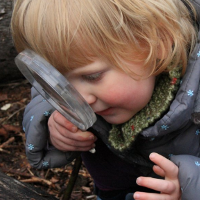 Enjoy some fresh air and get closer to nature, or get creative indoors in places full of intriguing stories from ages past with National Trust! Half term is the perfect opportunity for the whole family to create some special memories – there's amazing activities for all ages such as building a nest box, bird feeder or a bug hotel, walks on the wild side to learn some survival skills from the experts… Your little ones can also gather leaves, twigs, stones and shells to create some wild art or even learn some green-fingered skills and plant seeds and bulbs you can watch grow as the days get longer and warmer. See all National Trust activities during Half Term here and get 2% back on memberships via KidStart.

Come rain or shine, there'll be plenty of family fun on offer during February half-term! What will you get up to?

The post Activities to do with the kids during Half Term appeared first on Living with Kids.