Fisher-Price's Laugh & Learn collection has long been a favorite in our household. Packed with classic and electronic play, these toys run the gammot from small on-the-go baubles to full sized playsets.
Designed for kids 18months+, this set offers little ones 2 sides of play and 20+ removable pieces they can use to create their own living room business.
Out of the box there is a bit of assembly required. Most of the set clicks together with the exception of a few key pieces that need to be screwed on. In total you will be about 20 minutes putting this together – which is 2 hours less than putting together a classic play kitchen!
A combination of kitchen and vehicle play, this set includes a cash register, a light-up grill, and prep area.
The set itself is preprogrammed with more than 100 songs and phrases to teach toddlers about size and sequencing, counting 1-20, and expanded vocabulary.
The big hit for our little testers, however, was the playfood. Kids can stack their own burgers, piece together a pizza or pop the beans and lettuce into the Taco.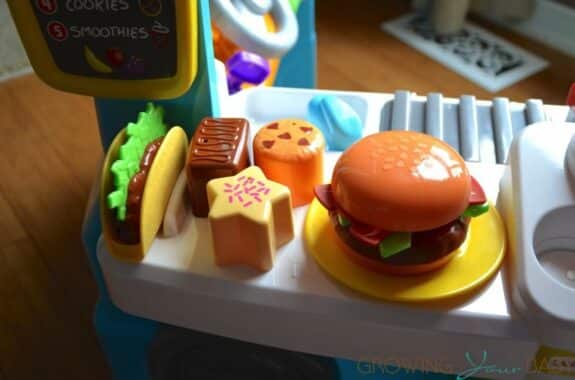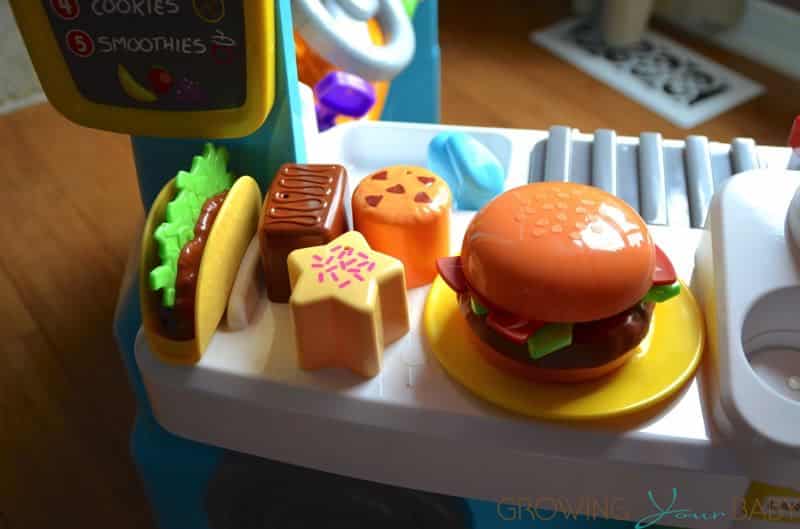 They have even included a cute menuboard.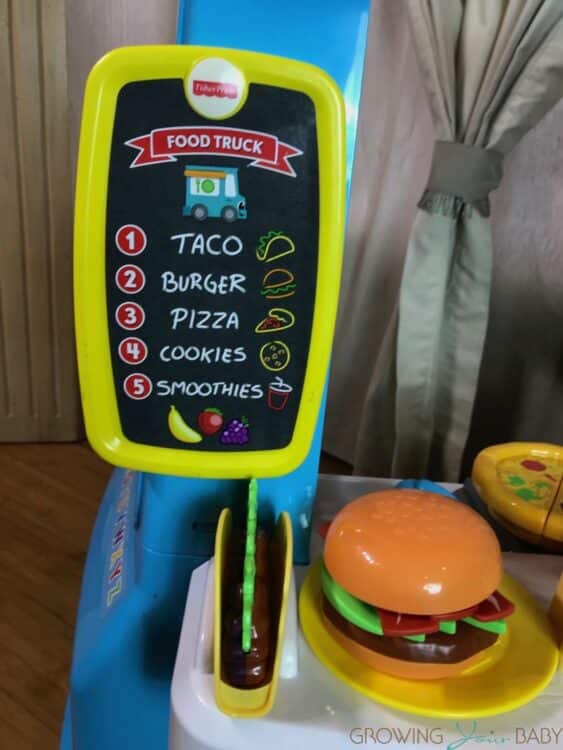 At the front the recycle bin doubles as a shape sorter for the treats included in the set and there is a smoothie station to teach kids different sizes and colors.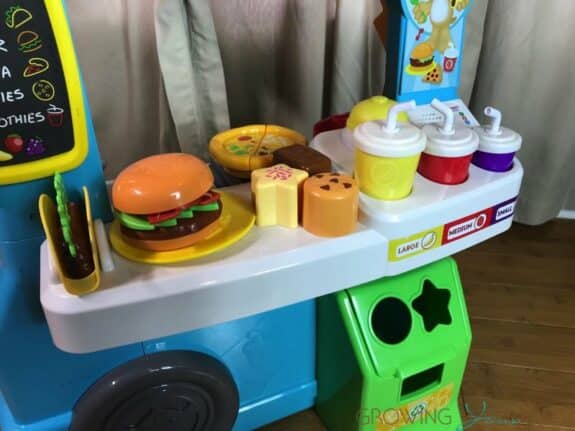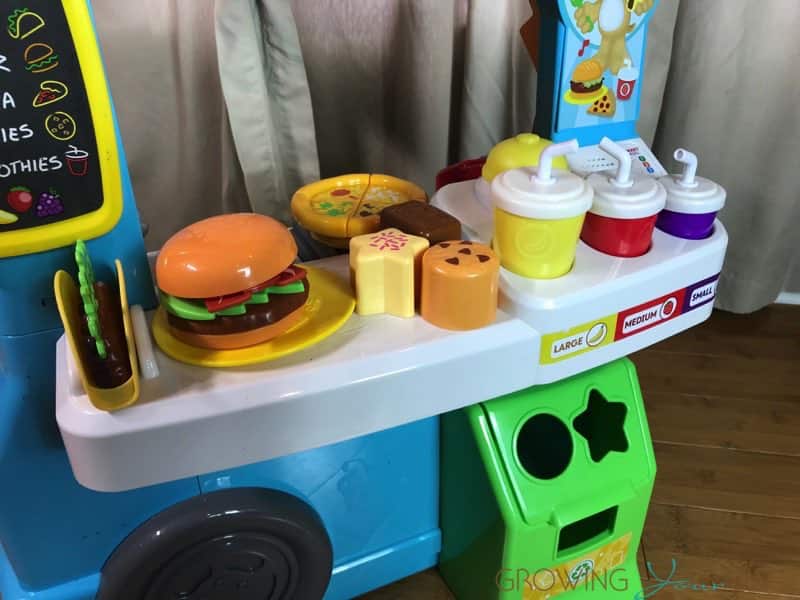 Little ones who want to drive can move the steering wheel, spin the key and the toggle the lever. The truck doesn't acually move, but they can pretend it does.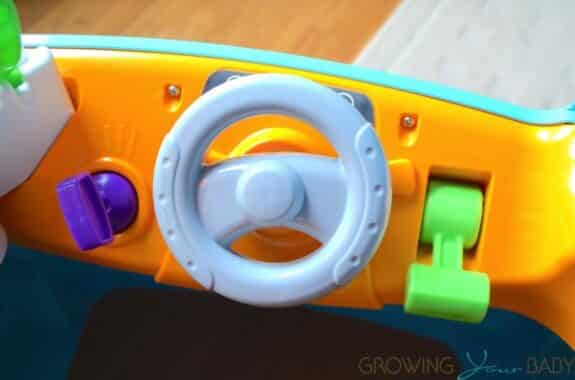 When you're all done, the L shape of the set allows it to be tucked away in the corner. It's not compact but shaped in a way that it takes up less room than a classic kitchen – a feature that's nice for families how are tight on space.
*Thank you to Fisher-Price for sending this toy for review*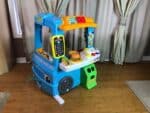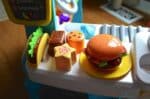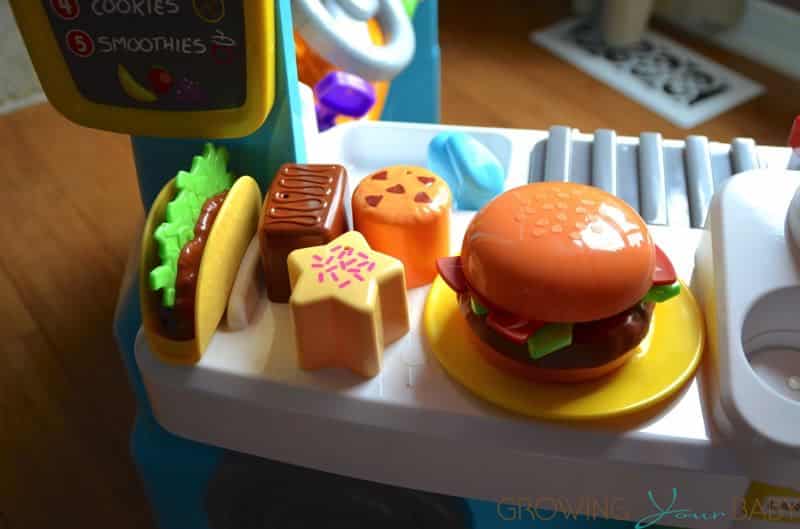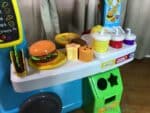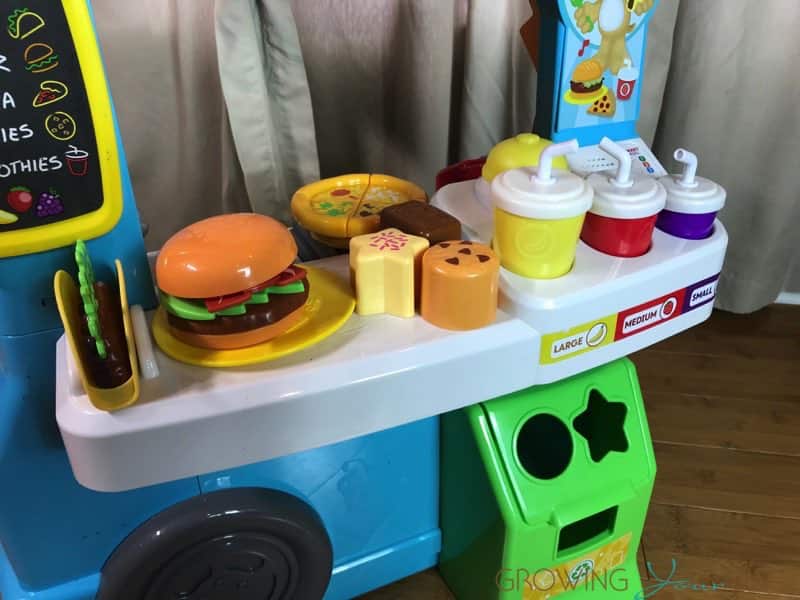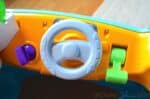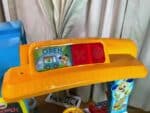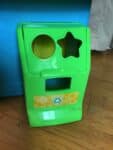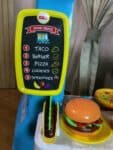 The post Hot For The Holidays! Fisher-Price Laugh & Learn Servin' Up Fun Food Truck appeared first on Growing Your Baby.