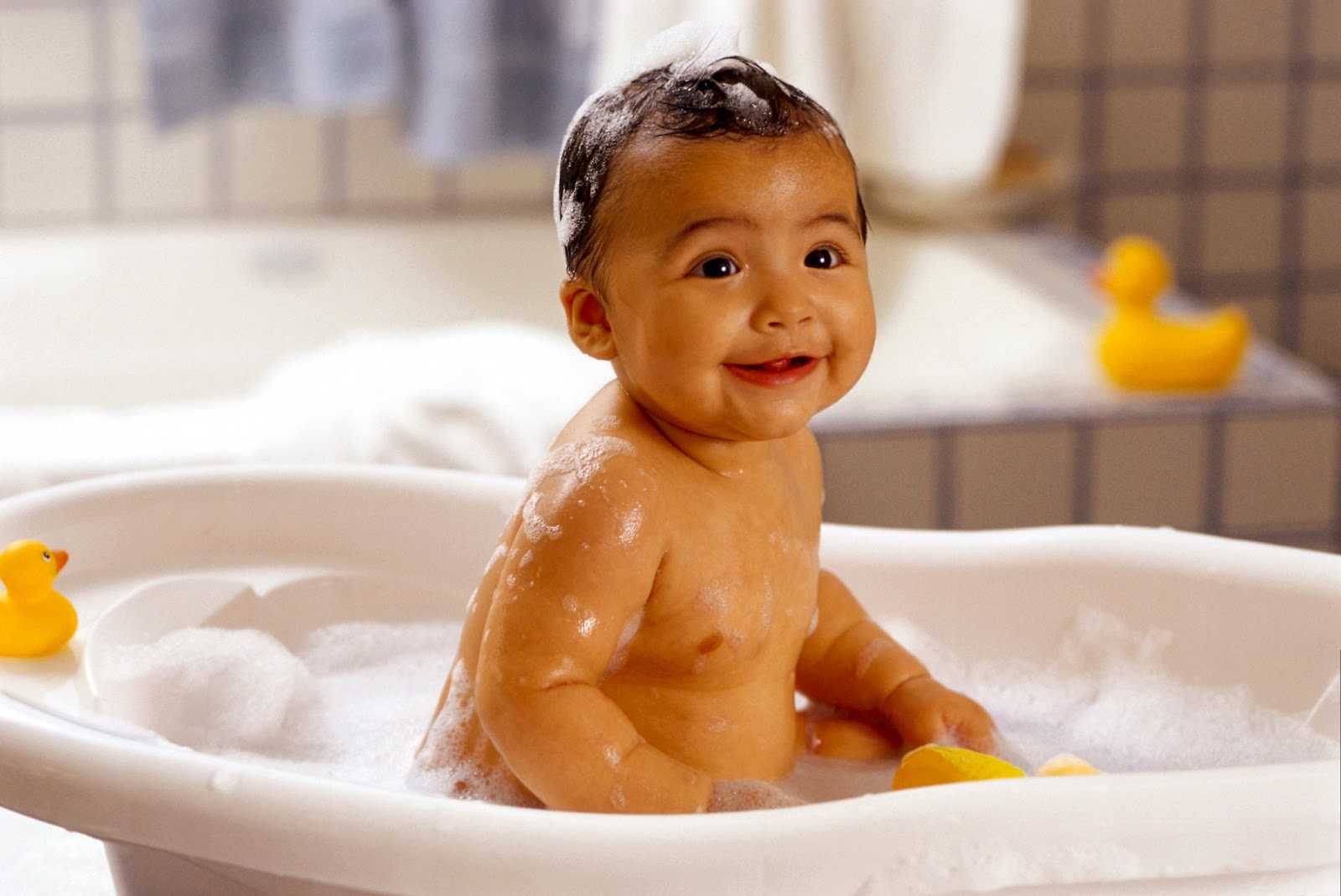 Also read Best Diaper Brands For Kids In India
To know which products top this list, including both expensive and inexpensive ones, read along.
Sebamed Baby Soap – Best Baby Soap For New Borns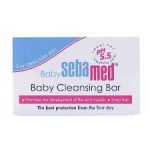 With a pH value of 5.5, this soap is a winner among moms and is 100% soap-free. It minimizes the risk of irritation or dryness and leaves the baby's skin smooth and soft. It is free of mineral oil, TFMs, and Phthalates.
Found in Amazon, Sebamed, and FirstCry. Cost: Rs.265 for 100gms
Also read Best Baby Lotions In India
MotherSparsh Baby Wash: Plant Powered Natural Baby Wash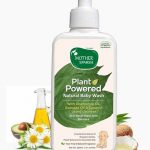 MotherSparsh uses ingredients only from plant & herbal extracts, making it truly a "Natural choice for your baby". It has calming & relaxing properties & essential oils such as Chamomile extract, Olive oil & Coconut based cleanser which helps in soothing baby's sensitive skin. It is completely tear free. This blend has a calming comfort & all natural ingredients have proven properties for a complete care of your baby's skin. No Silicon, Paraben, Dyes, SLS/SLES and Formaldehyde or artificial fragrance
Price: Rs.275 for 200ml
Himalaya Baby Soap: Best Ayurvedic Soap For Babies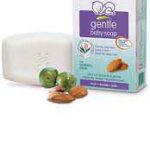 Enriched with olive oil and almond oil, Himalaya baby soap is a mild ayurvedic soap for kids. Being infused with oil, it softens and nourishes the baby skin. It is also free from parabens, synthetic colors and animal fat.
It can be bought from any drugstore, Amazon, and FirstCry. Cost: Rs.35 for 75gms.
Also read Best Baby Shampoos In India
Palmers Baby Wash with Cocoa Butter and Shea Butter: Best Tear-Free Formula Baby Wash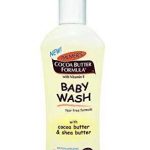 The manufacturers claim the soap to be ultra-calming with their combination of Shea butter and Cocoa butter and induced with Chamomile, Lavender and Vitamin E. The mild formula of the soap protects and softens the baby's skin without causing any allergy. It is a tear free, sulfate free, paraben free, phthalate free Baby Wash.
It can be bought from Amazon. Cost: Rs.520 for 250ml
Also read Best Baby Play Pens In India
Chicco Baby Moments Gentle Body Wash and Shampoo:Best Baby soap For Winter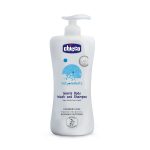 With a 4 star rating on Amazon, this alcohol-free and paraben-free soap is slowing moving up the mother's favorite list for their kids. The manufacturers claim the wash to be clinically tested and have been proven to be reliable. It causes no allergy and is SLS and SLES free.
Found on Amazon and drug stores. Cost: Rs.449 for 500ml
Nurture My Body Organic Baby Soap – Best Organic Soap For Babies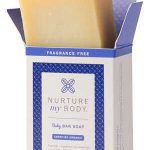 This soap is made using three certified organic oils and is free of harmful fragrances, phthalates, parabens, and sodium lauryl sulfate. Reviews and critics have reviewed that it is a perfect soap for babies as well as adults who have extra sensitive skin. It is a little expensive but it is sure worth an investment if you do not want to risk your baby's wellness.
It can be bought on Amazon. Cost: Rs.1525 for 100gms
Dr. Bronners Baby Liquid Soap:Best Mild Fragrance-Free Soap For Babies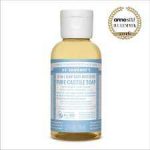 This particular liquid soap is very mild and can be used as baby shampoo as well as baby body wash. It is made using organic ingredients and has no added fragrance. This liquid soap is diluted 1:40 parts before being used on babies. The pH of this liquid soap is 8.9 and thus, sadly is not a tear-free soap. It has been advised by experts not to use the peppermint fragrance liquid soap on babies as they might find the smell too uncomfortable and harsh.
It can be bought on Amazon. Cost: Rs. 2057 for 945ml
Sheamoisture Baby Eczema Soap:Best Baby Soap For Eczema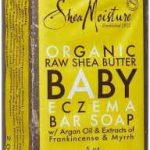 As the name would suggest, this soap is recommended for babies as well as adults who suffer from eczema, skin allergy and other extreme skin conditions. Frankincense & Chamomile have anti-inflammatory properties which help to decrease redness and rashness while argan oil and shea butter and moisturizes the skin making it soft and smooth.
It can be bought on Amazon. Cost: Rs.1002 for 141gms
Also read Best Breast Pumps In India
Omved Shishu Baby Ubtan:Best Natural Chemical-Free Body Wash For Babies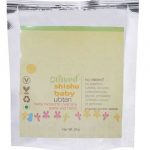 Even though all the ingredients are not organic, the wash and cleansing grain is 100% natural and chemical free. This product has been receiving extremely good reviews from customers. However, the quantity and price has been a matter of concern lately.
It can be found on Amazon. Price: Rs.250 for for 25gms
Rustic Art Baby Soap:Best Organic Soap For Babies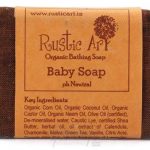 This soap replicates eco-friendliness in every aspect. It is packed in bright cloth pieces and is pH neutral, made of organic ingredients. It needs to be kept wrapped in order to avoid its quick melting and is not a no-tear soap. It has no added preservatives, colors, or fragrance.
It can be found on Amazon. Price: Rs.155 for 100gms
Also read Best Prams & Strollers In India
Dermadew Baby Soap:Best Soap Recommended By Skin Doctors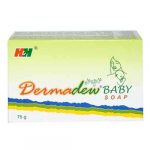 This some is excellent for dry skin and causes no side effect or allergy. This soap is made of plant-based ingredients and is considered as a suitable option for babies with minor skin allergies or babies with dry skin. It can be purchased through proper prescription from drugstores and is available on Amazon as well.
It be bought at supermarkets, online & pharmacies. Price: Rs.170
Dove Baby Bar – 12 Best Baby Wash & Baby Soaps In India 2020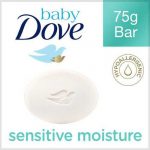 It is one of the most widely used baby soaps and none of the ingredients used in the manufacturing of the bar is carcinogenic. The soap contains one-fourth moisturizing cream with a hypo allergic formula and is also paraben free. It has got best reviews from customers till date and is one of the most famous baby soaps in India.
It can be bought from any drug store, FirstCry, and Amazon. Cost: Rs.49 for 75g
Aveeno Baby Wash and Shampoo – Best Baby Wash For Sensitive Skin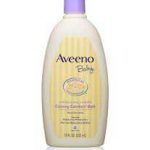 It is one of the most highly used baby wash even though it is not chemical free. None of the chemicals used in it are carcinogenic and the manufacturers state it to be paraben-free, tear-free, and phthalate-free. It is gentle on baby's hair and skin and on using it, customers have found it to be really mild.
It can be bought from any drugs store and Amazon.in. Price: Rs.599 for 345ml
So, these are the Best Baby Wash & Baby Soaps In India 2020. Which of these is your pick? Would you like to recommend a product that's not mentioned above? Happy to hear from you