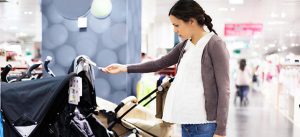 Best Prams in India
We bring to you the "Best Prams In India" considering the below factors in mind –
Safety
Quality
Durability & Sturdiness
Convenience of Use & Portability(foldable)
Comfort & Cushioning
Design
Value For Money / Budget
Materials used – Maintenance & Skin friendly
Value Added Features – eg. 5-Position Reclining, Reversible Handle, Wheel Lock, etc.
Ease of purchase
Each brand has a wide array of products with different features to suit every mother's needs. The question arises, which one is the best pram that suits your requirement & is affordable? To ease out your worries, we have The Best Baby Strollers in India in the order as mentioned.
1. Chicco Simplicity plus stroller – Best Pram Stroller in India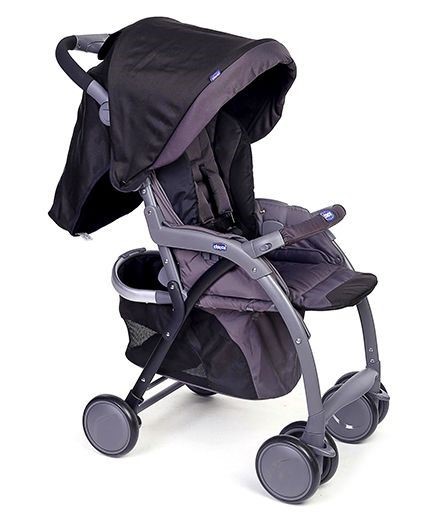 Chicco strollers rightfully qualify as one of the Best owing to the sturdiness & quality. Made of Aluminium frame, it is lightweight & requires hassle-free handling. Above all it is easily portable, because of it's small frame. It can be easily folded and fitted in the smallest car boot. The fabric used is soft and skin friendly; keeping in mind the delicate skin of the babies. It is provided with added shoulder strap, crotch strap, and reclining rigid backrest; making it very comfortable and cozy for the baby. This Chicco simplicity plus stroller is an ideal choice for parents who want to go for shopping, walking in the park or go for a much desired & deserved vacation.

Chicco is also one of the most premium priced prams in the market. They start at Rs.10,000.
Key features:
Suitable for new born upto 25 kgs.
Adjustable backrest, can be made both in the reclining position and lying down positions
One hand foldable stroller, and stands on its own
Height adjustable handle bar
Convertible hood with large windows
Large storage baskets
5-point belt attachment
Brakes provided
2. Graco Mirage Plus Stroller – Best Pram in India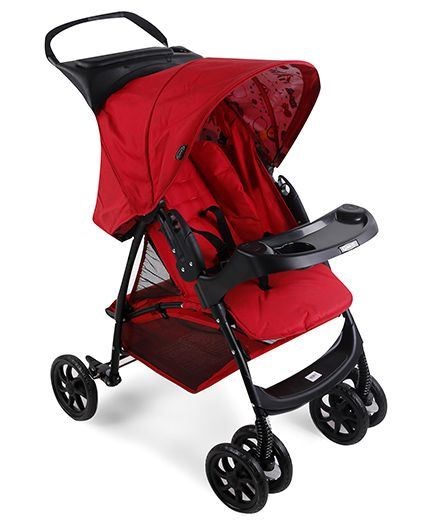 Graco is one of the leading brands providing terrific baby gear products. It is recognized for its quality, durability and affordability. Graco presents its finest product Mirage pram cum stroller. It has a soft adjustable seat front panel. It has an extended foot rest for the baby. The wheels are very strong. The safety belt is 5 point safety with buckle to hold the baby and keeps them secure. Graco prams are also priced at a premium starting around Rs.15,000 making it one of the Best Baby Prams for babies In India.
Key features:
Suitable for the age group 0-3 years
Comfortable seat
Large shopping basket which facilitates storage of baby items
Striking red colour canopy is an added attraction and an eye-catcher
Front tray is available which can be easily removed for cleaning purpose
It can be changed to reclining position, when required
3. R for Rabbit (Giggle Wiggle – Featherlite Stroller) – Buy best baby pram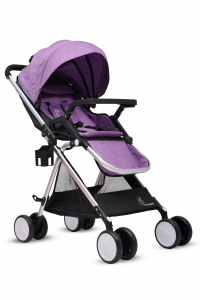 Innovated in India, R For Rabbit stroller is one of the best available in the market. Featherlite but sturdy with an Aluminium frame, it is the ONLY Pram that is made of 100% Linen Fabric with high air permeability making it ideal for the hot, humid weather. Certification done by European standards R For Rabbit, sails smoothly into the Top 5 Baby Prams & Strollers in India. It's features fulfil the basic and specific requirements of every parent. It comes in Grey & Purple. We personally love the purple one – Royal & definitely not mundane! If you are looking at the best of both worlds – Quality & Affordability, R For Rabbit is a very good bet, priced around Rs.8000.
Key features:
Ideal for babies from 0-36 months of age, upto 20kg.
Multi-position reclining & one-hand fold for ease of use.
Front wheels & suspension – lockable front wheels to give more stability
The safety belt is 3-point fixing which ensures your child's safety.
The baby has an amazing seating space which is 48 cms wide, to facilitate easy movement of limbs.
It has a front tray with the provision to keep a milk bottle and a water bottle in the front
It has a perfect storage basket where you can keep your shopping stuff as well as the baby stuff.
4. MeeMee (Pram cum Stroller) – Best Pram / Stroller In India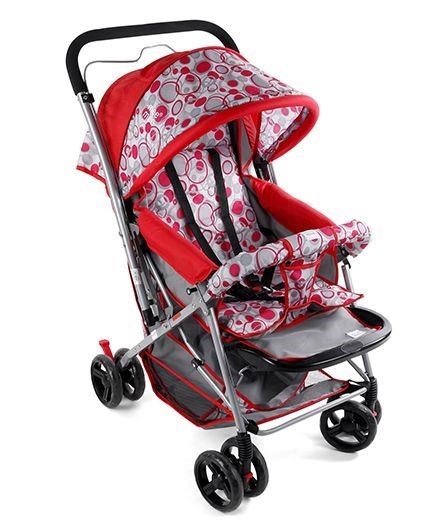 There is no dearth of assortment of good quality products from MeeMee. It has a double cushioned seat, making it very comfortable for the baby while he explores his world every day. The reversible handle makes it possible for you to face the baby while moving on the pram. It also has an added advantage of full canopy and leg cover to cover your baby from head to toe along with a mosquito net. This will protect her from sunlight. You may have to take necessary caution to open'n'close the pram with care to avoid breakage of the hinges. This budget-friendly Indian brand has satisfied all the safety norms and has become one of the most popular brands in India. The average price of MeeMee brands are Rs.4000.
Key features:
Appropriate for the age group of 0-3.5 years
The carrying capacity is upto 25 kgs.
Reversible handle is provided
Storage basket is provided to store small items
Five point harness with shoulder belt and waist belt to provide maximum safety to the child
Provision for 3 point reclining positions
5. Luvlap Baby Stroller With Mosquito Net – Best Baby Stroller With Mosquito Net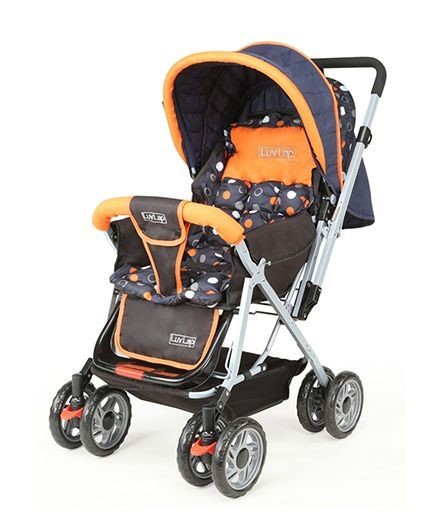 Luvlap is one of the popular brands in the "affordable segment". It proudly presents its one of the finest stroller with additional features which makes it a totally safe for your baby. It is designed keeping in mind the safety of the baby as well as the convenience of the mother. The stroller has eight sturdy wheels to smoothly operate on rough terrains too. It also has a reversible handle, thus making it convenient to have a constant vigil on the baby without disturbing its sleep. The seat of the stroller is double padded, thus making it very cozy and comfy for the baby. Priced around Rs.3500, this works very well for the price-conscious segment.
Key features
Suitable for the age group of 0-3 years
Can hold weight upto 20 kgs
Double cushioned seat for comfortable seating
3-point adjustment seat; for reclining , seating and sleeping position
3- point belt strap to ensure the baby is intact
Rear wheels with brakes
A big storage mesh basket is provided at the bottom.
Most of us have used Prams, Strollers & Car Seats for our children. This list has been curated to enlist the Best Quality Prams in the Premium segment, Mid-Range & the Affordable segment, taking into consideration reviews from parents & market leaders in the baby gear industry. We would love to hear back from you on your feedback. So what's your pick?

[NOTE: Last Updated On Aug 18th 2020