If anyone has a higher res please share. I know one exists somewhere because this isn't even the full image as can be seen by this shitty res photo

For now we analyze this.
What angle would the sun have to be to project shadows as we see from the stair railing?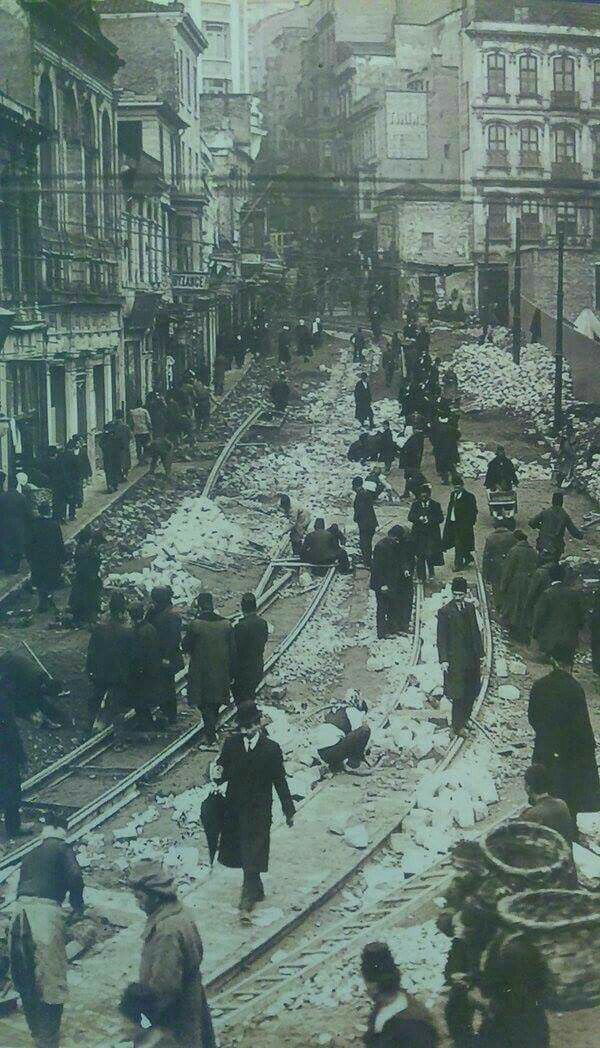 It would be dark out if the sun was at such an angle no?
Maybe we see something like the link below...
single photo: Richmond in ruins