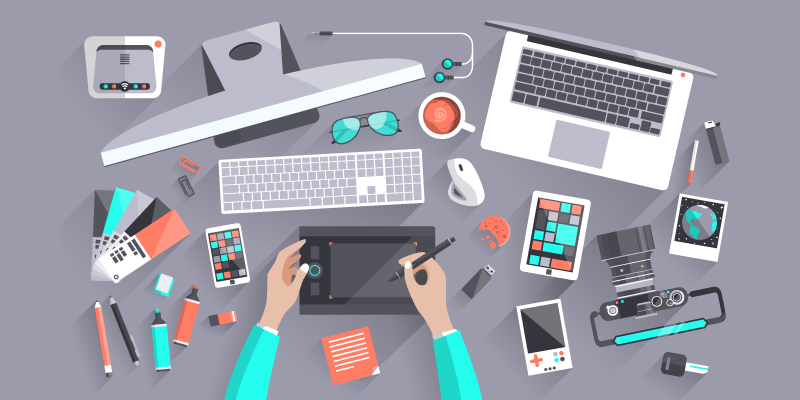 Creating and distributing content is easy when compared to the work required to lay the foundation of your content Marketing strategy – and that's assuming you actually did what is required for your content strategy. Granted not everyone is confident of their ability to create content, but an overlooked blessing of content creation is that you don't have to do it yourself. If you feel that you lack the commitment – and ability – to regularly create content for your website and Social Media accounts, you can assign the task to an employee with the required skill – and time – or better yet, outsource it to freelancers.
The Challenges of Content Creation
Putting your content strategy together takes times and effort, but for the most part, it is a once-off process, with any refining and tweaking of the document requiring less effort. Maintaining a steady stream of content ideas also requires some effort, but it is something you can do in short bursts a few times a week. Actually creating the content, however, is something that shouldn't be done in short bursts, but rather started and finished in as few sittings as possible. Depending on the type of content being created, you will need anywhere from two days, through to 10 weeks, to produce a single piece of content. Blog posts and images can both be produced in a few days, while videos, ebooks and infographics all require a few weeks to produce.
Creating Your Content
Whether you choose to create your own content or choose to have someone else create it for you – an employee, or a freelancer – there are a few steps to first follow, for each piece of content:
Establish the topic – this would preferably be the next topic on your content calendar, but could come from you idea spreadsheet if you haven't yet created a content calendar.
Determine what type of content this will be – will it be a blog post, a social media update (text or image, or both), a video, etc.
Decide on a headline (for blog posts) – good headlines immediately spark interest, and encourage people to read the article to discover more. At this stage, the headline can be rough, because it will help set the tone and structure of the post, and it can be edited again at the end before you publish.
Select the objective of the content (what do you hope it achieves), and the audience it will appeal to (using your buyer personas). As with headlines for written content, this helps shape the structure and sets the tone.
Choose keywords (for blog posts) – compile a rough list of a few keywords (individual and long-tail) to include in the piece, and to aid discoverability.
Unless you have the ability and skill to create specialised content such as videos, complex graphics, infographics and ebooks in-house, these should always be outsourced to professionals, with you focusing primarily on written content.
The Do-It-Yourself Option
For content you will be creating in-house, the steps you will take next include:
Researching the topic – this would entail either referring to your digital swipe file or doing advanced searches so that you can familiarise yourself with the latest trends and developments relating to your topic. You should already have a rough idea of what you want to cover in your post, so keep your research focused on these areas.
Set aside a block of time, and start writing. In the beginning, the process might be a little slow, but eventually, you will have a better idea of how much time you need, while also establishing your own work-flow.
Try to avoid editing while you write – your first draft can be very rough since you will have a chance to polish it before you publish. Some writers prefer to let their first draft rest for 1-2 days before they edit.
When you edit, pay close attention to

the structure – is it easy to read? Avoid long paragraphs, and break the article into sections using subheadings and bullet points.
the content – will it matter to your audience? Does it answer their questions, or provide them with the solutions they need?
the keywords – have you managed to include the keywords you selected and do they appear naturally within the content?
the tone and the language – will it resonate with the intended audience, and is it similar to what they would use?
your objectives – does the finished article still align with the objective(s) you selected for the piece?
Good content is engaging, and sometimes thought provoking: it should either answer questions your audience has, or expose them to new information that they find valuable. Finding a topic that hasn't already been written about is tricky, but instead of rewriting what someone else has already covered, look at how you can make the topic more relevant to your specific audience.
The Outsource Option
Thanks to the freelance economy, small businesses are now able to get third-party professionals to create their content, without the need for a marketing agency. Finding professional freelancers is as easy as
Using services such as Upwork, ProBlogger Jobs, 99Designs, FlexJobs or Toptal.
Using LinkedIn, Twitter and Google to search for freelancers yourself, or
Speaking to businesses you network with, and asking for referrals.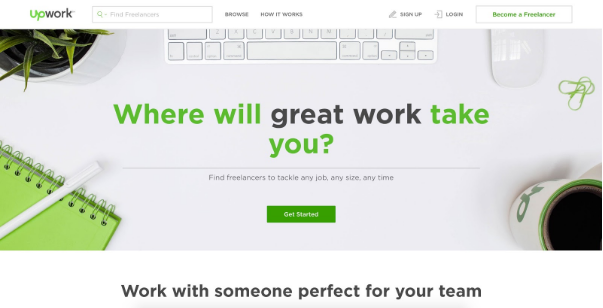 Naturally, you aren't going to hire the first freelancer you come across, but rather interview several to find someone whose body of work most matches what you want for your own content, and whose services are affordable to you.
When using freelancers, it is important that you provide them with a clear brief of what you want each time, giving them enough information to work independently, without you controlling the process so much that you end up limiting the creative process. You should know what their terms are regarding revisions/changes, and how much time they need to produce a single piece of content. And try to not limit yourself to only using one freelancer: have a pool of freelancers you can choose from, so if one of them is unable to deliver, you have others to fall back on.
Distributing Your Content
Using your website to distribute most of your content is a no-brainer, after all, it is where you want most of your customers to end up, either learning a lot more about you or making a purchase if you have an online store. But the online behaviour of customers is constantly changing, and simply having a frequently updated website is no longer sufficient.
Although you social media strategy may differ slightly from your overall content marketing strategy – with an emphasis on visual content, including video – any blog posts you publish on your website should also be shared on appropriate social media channels: Twitter and Facebook for all businesses, with the addition of LinkedIn for B2B businesses – limit Instagram posts to visual content only, due to the inability to include clickable links in content. Make sure you have enabled Twitter Cards for your account so that any website content you share on Twitter remains largely visual.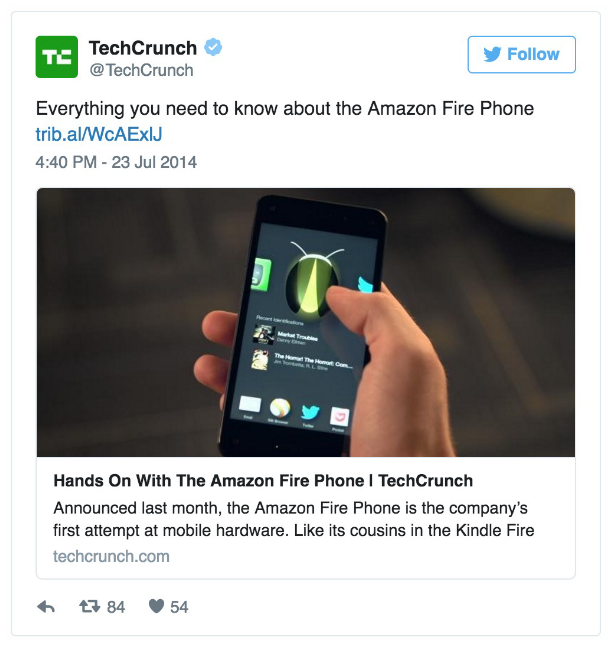 When it comes to video content, you are no longer limited to only using YouTube, with videos on Facebook gaining popularity, and Twitter now allowing videos of up to 2m20s in length. And remember to form a habit around sharing content to your relevant social media channels via tools such as Buffer and Hootsuite, so that you can schedule the bulk of your content sharing in advance, and never worry about forgetting to post something.
Conclusion
There are no shortcuts to researching and creating your content marketing strategy, and the more effort you put into it, the better your strategy will be. However, when it comes to actually creating content, you don't have to do it all yourself. As long as you are still assessing all content before it is distributed, you can quite comfortably get an employee or freelancer to create all your content, without the need for a massive budget. And finally, remember when distributing your content to always focus on the channels used by your audience – why work frantically to keep six different channels updated, if the bulk of your audience are only using two of them?
For more digital marketing tips, check out our small business digital marketing guide.
The post Content Marketing Tips for Small Businesses – Creating & Distributing Content appeared first on AppInstitute.