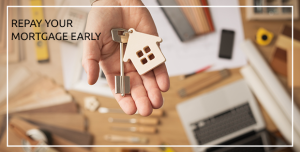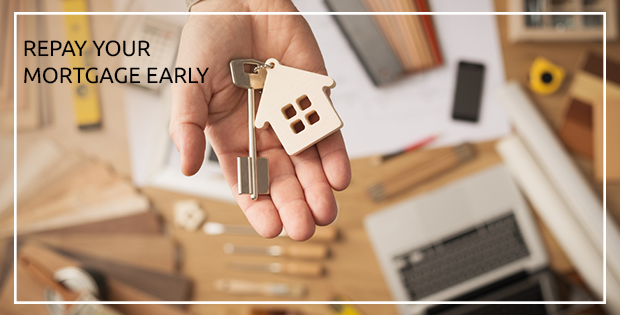 Regardless of what you owe, zeroing out the housing costs is a smart move. Sales prices have plummeted as much as 30 to 40 per cent since the year 2011-2012 and current interest rates are at a remarkable low at around 2.99 per cent fixed for 2 years.
As a result, today many people can afford to buy a home without taking on a huge debt. The recent report of first nine months of 2015 reveals that the total real estate transactions in Dubai reached Dh186 billion wherein the Mortgage transactions surpassed the cash sales accounting. Now, here in this article, we focus on how to pay back your mortgage quickly and start enjoying your disposable income faster.
Well, the mortgage is considered as long term debts and having a good grasp of your financial situation, can help you in paying off your mortgage sooner rather than later. Especially when your financial situation improves after you take out your mortgage. You can certainly work with a mortgage expert on a better repayment plan to save on interest payments. Or if you are financially secure – free of high-interest credit card debt, and have an emergency savings account that can cover 6 – 12 months' living expenses then paying off your mortgage makes sense. Here are few suggestions on how to whittle away home loan quickly, if you can afford and have no early redemption penalties mentioned in your mortgage agreement, then definitely it's a good idea while you have extra saving cash.
Add Principal to Current EMI
If there is no prepayment penalty with your mortgage agreement, then add principal to your equated monthly installment (EMI).
This can be the simplest and early pay off plan, which will reduce your principal amount thus the loan balance used for the reckoning of interest charges will also be decreased and enable you to pay off your mortgage faster. This can be the best option once you have a cash flow that you would not require in your daily budget allocation.
Refinance with Low Rate
An alternative approach is to refinance your current mortgage to a lower interest rate while keeping the same term and maintaining your previous payment levels- meaning does not lower your repayments if interest rates drop.
If you planning to stay at your home for at least three more years and your mortgage is Dh 1 million, with an interest rate of 6.5 per cent or higher, ask your current loan provider for the best refinancing rate and compare it with the other banks rates. Or opt to work with an independent mortgage consultant to find the best lowest rate in the market. If you can reduce your current rate by 2.5 to 2 per cent even, go ahead and refinance. All the savings comes from reduced interest costs, will go to principal pay off.
Refinance for Shorter Term
It is a common practice to buy a home on loan with longer pay off periods such as 10, 15 or 25 years. But here we say rather than pay over a 25-year amortization, reduce the term to lesser period.
The EMI will be on a higher side, but the interest component is usually lower, thus equipoising some of the monthly outflows. The longer the tenure, higher the interest paid. Else, keep the same mortgage tenure, but make your repayments as if it were a 15-year or lesser amortisation. You will not be getting the reduced interest rate, but also you will not pay refinancing costs. Many prefer this mutation due to increased flexibility and reduced interest cost while some select the obligatory discipline of the monthly payment to keep it safe.
Flexible payment
Every lender is offering two to three year fixed rate followed by variable rates with EIBOR (Emirates Interbank Offered Rate), now it is always advisable to look for repayment structure where the lender's base rate are lower after the fixed rate of the tenure.
One key point in this is –base rate massively varies between lenders, so take an informed decision while shopping. It helps you to pay off your principal amount in long terms and add some money to your pocket at the end of the day.
For instant if you have 10 years loan tenure with 2.99 per cent fixed for 2 years then look for lower bank margin rate linked with EIBOR rates, where you can save on higher interest repayment in the equated monthly installments towards your mortgage.
Remember, being wise about your loan liabilities is the only way to enjoy your financial independence. It is prudent to stay up to date and seek advice from your mortgage consultant regularly to avoid any pitfall, as numerous changes may occur during your mortgage repayment cycle.
By Mr. Dhiren Gupta, Managing Director 4C Mortgage Consultancy
As published in Gulf Property December 2015 Issue