I watched Liverpool play tonight, in the Champion's League, where they needed to win to go through to the next stage. They only managed a draw and the drama in the final minutes of the match wasn't enough to change the scoreline. Ten Years Ago Liverpool managed heroics to get through at a similar point in the competition and I was half hoping, half expecting the same tonight. I watched the match, ten years ago, in my little Garvagh home. Those were the days. Life was full of an innocence back then. I used to think that life was governed by a divine, righteous script, that good things ultimately came to good people. I used to believe that, if I was patient and kept my head down, that some series of magical events would transpire and my life would follow the sort of path you might expect of a protagonist in a good book or movie.
Naive innocence isn't something to be sniffed at though. There is nothing more glorious than innocence. People should strive to stay innocent and as free as they can from worldly knowledge, which can lead to a bleak cynicism.
My 4 year old nephew has not a drop of cynicism in his entire body. We were in my garage, last weekend, and I pressed the button to drop the stairs down so we could go into the loft and get some of my old toys. I moved him back from the stairs, as they slowly dropped down, and told him to stand with me in the toilet area where the button for the stairs is. I told him to come stand by the magic toilet. He complied, but then he studied what I had said and asked me why it was a magic toilet. I had to think quickly, so I said to him "It turns your poo to gold!".
He replied "Cooooool!".

I wonder how many people he's told about my magic toilet.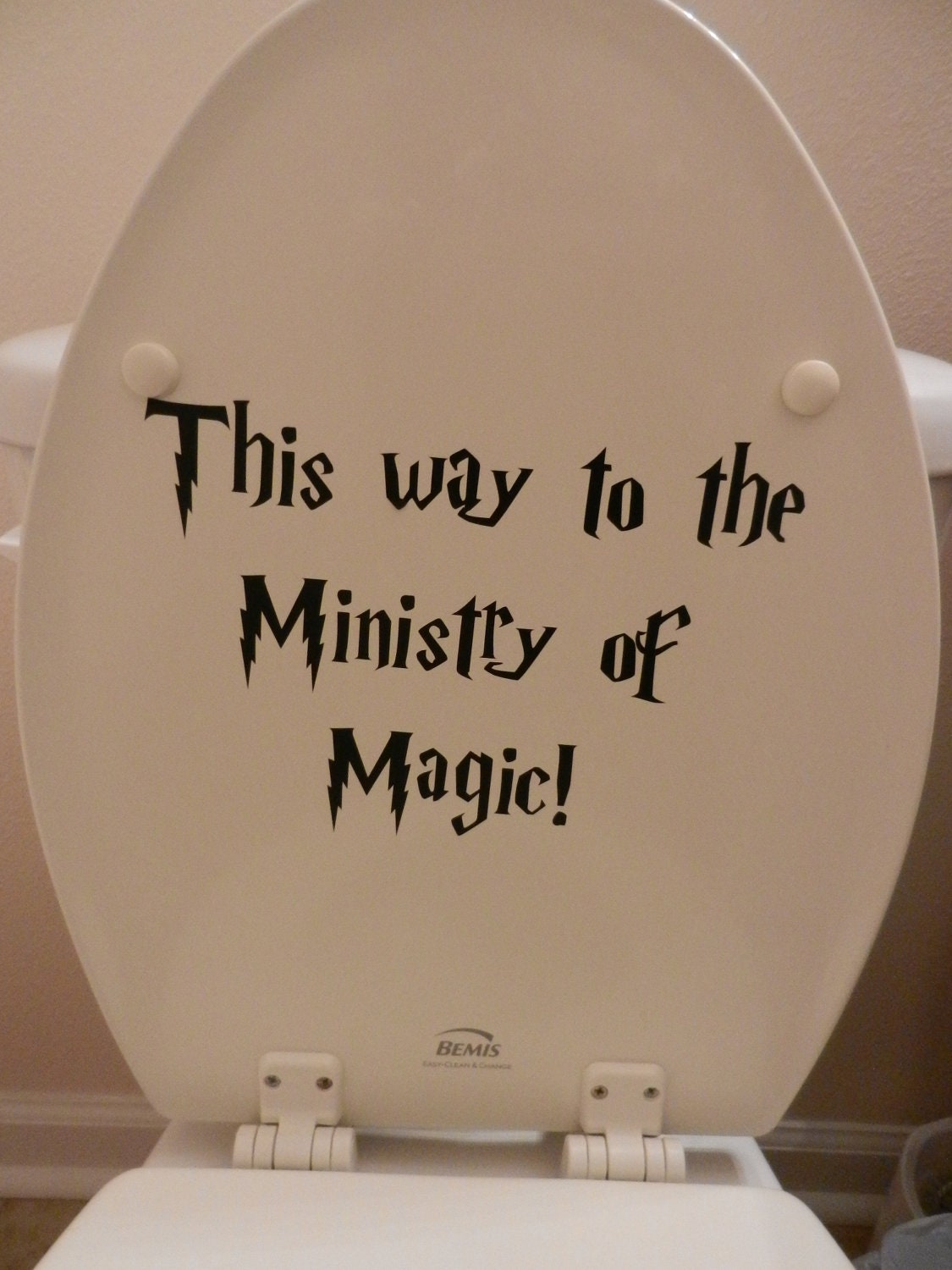 I'll bet Dumbledore has one of these.