According to a 2016 annual survey by comScore and UPS, most of the consumers are now doing their shopping online: 51% online purchases in 2016 in comparison with 48% in 2015 and 47% in 2014. Even though you can now buy Electronics, home goods, and other things without leaving the comfort your home, the pursuit of finding the best Deal to fit your budget remains an actual problem. To help you find the best deal websites with quality products, we compiled a list of top ten deals-aggregating and price drop sites that sell electronics, gadgets, gifts of sorts, and much more.
Here is our list of the top 10 websites to consider:
Yugster – This company's slogan says: "Yours Until Gone!", and so it is! It works the following way: every day at midnight the company adds new offers to the website, and once the specials sell out, they are gone. If you want to act fast, you can sign up as a member and receive daily notifications once the deals are out there. With the website's membership, you can also earn "yug points" and save up to 25% more on every purchase, as well as participate in various contests and Facebook promos.
iTech Deals – The website offers deals on computers, cameras, tablets, phones, and everything that goes with them + a free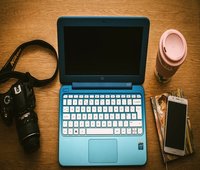 shipping even for the cheapest orders. They update discounts on electronics and gadgets every six hours so you really have to keep an eye on the website not to miss the right-for-you opportunity.
FastTech – As well as other sites, this one specializes on electronics and gadgets. Its great lineament is a superb warranty policy. The company has a 5-day DOA warranty, 90-day refund and replace policy, 180-day repair warranty, and a 45-day no-questions-asked money back guarantee. And when you think it can't get any better, FastTech provides you with a free shipping worldwide regardless of the price of your order.
GearBest – This site focuses on gadgets, consumer electronics, and men's fashion. It's committed to providing an excellent customer service. Their 24/7 customer care center includes email, telephone support, and a live chat. You can choose brand products among 100,000 deals and get a one-year repair warranty. What's more, you can even make money, a $100 worth gift card, by recording a video or writing a review of a gadget you purchase from GearBest.
Daily Steals – The company's website offers a wide range of mobile phones, laptops, drones, tablets, apparel, accessories, and home goods. It's great to know that you can also find here refurbished cell phones when you need a burner phone for a short period of time. Daily Steals received 4.6 stars on Estoreinfo.com and is considered to be one of the largest daily deal websites in the U.S.
DailySale.com – This one is a popular resource for electronic deals and discounts on jewelry, home goods, and lifestyle products. They post new deals on a daily basis and offer a free shipping if you leave there your email address. DailySale.com has a 30-day return policy and a 7.9 out of 10 rating on Trustpilot.com.
Dealsie.com – You are going to "love the deals" when shopping here for electronics and different types of accessories: electronic, fashion, travel, fitness and outdoor. In addition to categories, you can look up items by brand. Famous brands that are available on Dealsie.com include Accellorize, JVC, Polar, and more. As a pleasant bonus, they offer fast, free, and friendly, with a smile on their face, shipping.
RefurBees – This is a computer dealer with 25 years of experience in providing computing solutions in previously owned and used equipment. As all their products are quality tested and have the VSSI guarantee, RefurBees became one of the top companies in the secondary market worldwide. You can find here laptops, desktops, LCD monitors, hard drives, and memory cards. All orders over $100 have a free delivery and can be shipped within 48 hours at the most.
Flash Steals – It's a great place to shop online for electronics, accessories, toys, beauty and everyday products. New low-price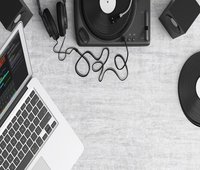 offers show up on the website every day so you always have a fresh selection to make your choice. If there is any issue with your order, you can return it within 30 days of purchase.
DealsMachine – Unlike other sites, this one is an international online wholesale store. Dealsmachine.com has been in business since 2006 and become a great destination for buying consumer electronics, cell phones, tablets, Apple accessories, watches, and quite a few items from diverse categories online. The company offers a 3-months replacement and 12-months repair guarantee on top of a 30-day money back guarantee.
If you are already using one of these websites for your online shopping, please share your experience with us by adding it through the "Comments" function below. We'll be also happy to hear from you on other similar sites out there.
The post Top 10 Deal and Price Drop Sites Selling Electronics, and More appeared first on Top 10 Picks.