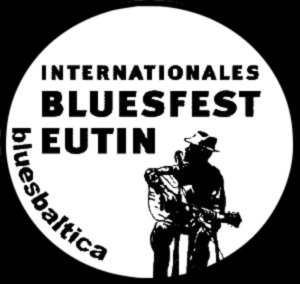 Descarga directa
Soy Daniel Monedero y te doy la bienvenida a este Blues en las ondas Especial Bluefest Eutin. Y es que, durante la siguiente hora disfrutaremos con los músicos que participarán en el mítico festival alemán del 13 al 16 de mayo en bittorrent, UPVRadio y esta misma web.
Por eso, hemos contado con los siguientes temas:
The Hunter – Mississippi Bigfoot
Letting A Good Thing Go Bad – Joey Gilmore
Soul Fixin' Man – Tommie Harris & Kai Strauss
Big Town Man – Lisa Lystam Family Band
Married To The Blues – Juwana Jenkins & Charlie Slavik
Why Won't You – Chris Grey & The BlueSpand
El Blues De La Inflacció – Big Mama Montse
Mother's Crying – Monkey Junk
Snowflakes & Horses – Jason Ricci
Show Me The Way – Dani Dorchin
Poor Many – Wellbad
I Got A Woman – Travellin' Brothers
Y también hemos repasado los conciertos semanales.
bluesenlasondas.net