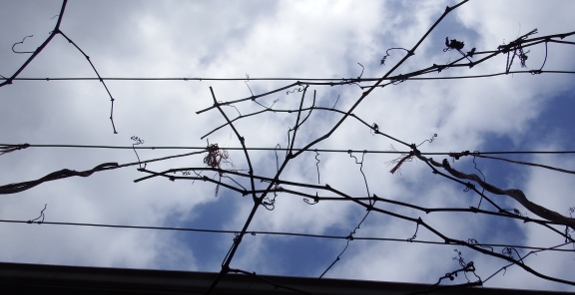 The Grapes on the trellis on the south side of the trailer are growing so vigorously that they finally needed some serious pruning. I took the existing tangle and snipped back vines so each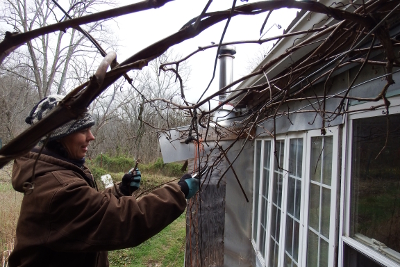 strand of wire supported a single vine coming toward the center from each direction.

The best part of early spring pruning is that I begin Dreaming in color. Soon the winter gray will be gone and this trellis will once again be shading our south-facing windows while plumping up sweet grapes. Maybe in 2017 we'll get quite a few more fruits than last year's one delicious cluster?