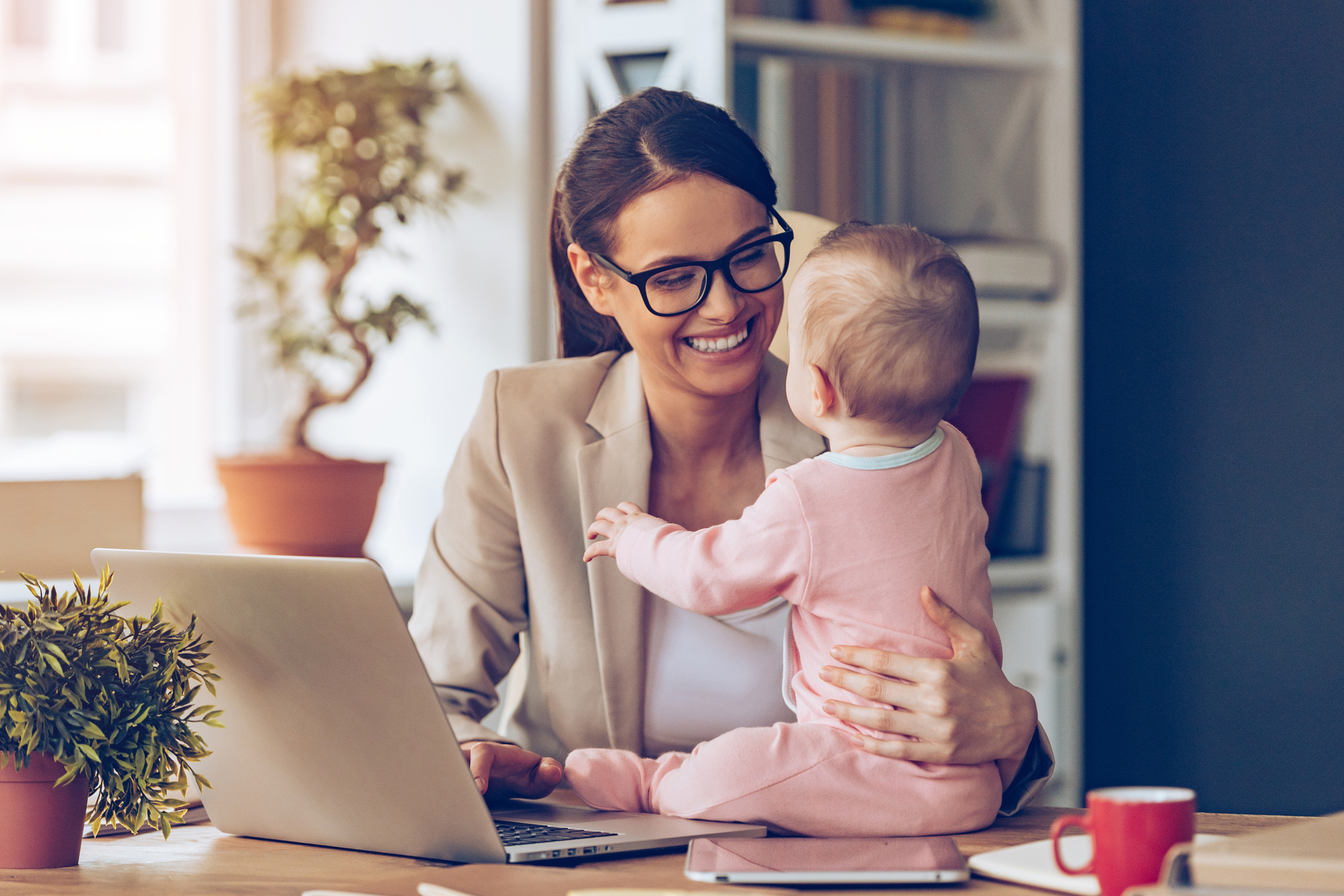 It takes less than 10 seconds for people to form an opinion of you. Can you afford to make a less-than-stellar impression in the place where you need it most – at work?
As a mother, working from home is probably your ideal situation. But if you count yourself among the almost 74 million moms that work outside the home, you know how important personal presentation is.
Here's the big question – can you keep up with your kids and still stay stylish? Once you read our guide to Office Attire, your answer will be YES!
Suit Up
If there's one thing every woman needs in her closet, it's one great Suit. The ensemble – a blazer and either suit pants or a skirt – seems easy enough, but there are ways to do it wrong.
First, splurge a little and make sure it's good quality. You'll pay a high price now but high-quality outfits last a long time.
Second, make sure it fits perfectly. You don't want pants that are too long or a blazer that bunches in weird places. Getting it tailored makes a big difference.
The Perfect Ratio
You most likely will work for a place that has a "business casual" Office attire policy. This allows you a bit more flexibility in your look.
With more formal offices, you will be stuck with stuffy button-downs and blouses. With business casual, you have more options.
Having more options, though, might make you feel overwhelmed. Don't fret – there's a formula for keeping your wardrobe in check.
Have a small set number of neutral bottoms and double that number for your tops. So if you have five pants and skirts, you'll need 10 tops.
That way you can easily mix and match and create multiple outfit possibilities.
Sounds expensive? It doesn't have to be. Keep this 6PM promo code handy and start building an amazing work wardrobe.
Office Attire Accessories
If you're stuck in a conservative office, you can let your personality shine through accessories! Here's a chance to get creative and add some sparkle to the workplace.
Have a certain passion or hobby? Consider a charm necklace with little symbols of what you love dangling off of it. Think how amazing a pair of bright pink heels would look peeking out from the hem of a charcoal suit.
While simple dangling earrings bring a bit of bling to your look, leave the giant hoop earrings for the weekend.
Bonus Tips
Don't forget one of the working woman's best friends – a fantastic attache or work bag. It should be neutral to go with all of your outfits and large enough to fit your work essentials.
As a busy mom who also brings home the bacon, it's easy to forget to take care of yourself. Your skin will show your exhaustion – take a few minutes to lavish it with some simple TLC.
Love perfume? Not everyone does. You sometimes spend more time with coworkers than you do with family. Don't overwhelm them with a super strong scent.
Do you have a surefire strategy for showing your best side at the office? We want to hear it! Leave a reply and start a conversation!