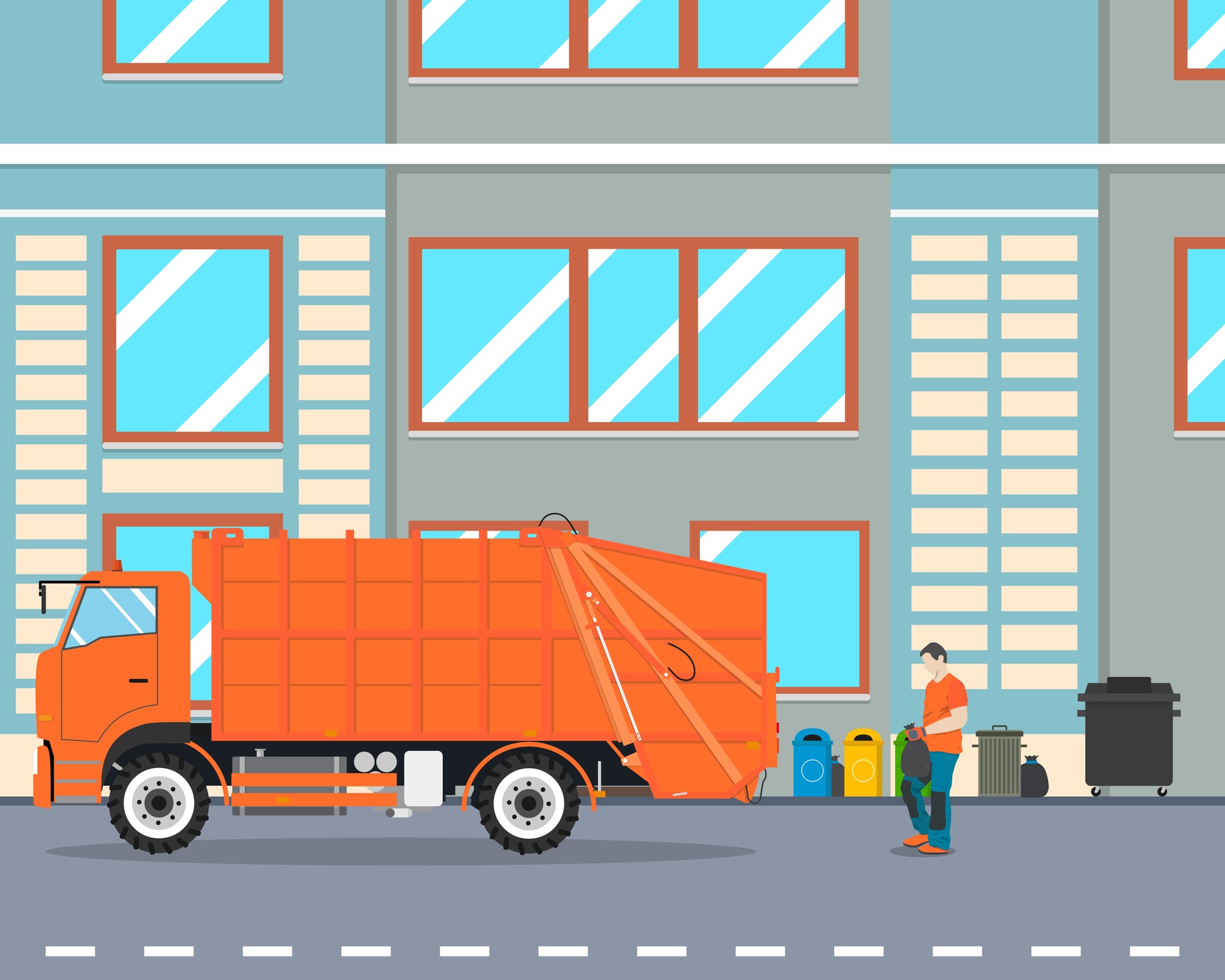 Especially in today's political climate, everyone is talking about the environment.
But no matter which side you're on, everyone can agree that donating, selling, or even letting others re-purpose your Junk is much better than just tossing it out.
After all, recent studies from the EPA show that about 3/4 of everything that Americans throw away is recyclable. However, we only actually recycle about 30% of it.
That's not good.
Whether you're selling your house or just doing some serious spring cleaning, hiring a Junk Removal service to separate the trash from the treasure is a godsend.
But you know what they say: good help is hard to find. Here, you'll learn the things you need to know in order to find a reliable junk Removal service.
Step One: Create A List of Potential Junk Removal Service Providers
When you're looking for companies that clean out homes, it can be tempting to just go with the first one that comes up in your search engine results.
However, doing this won't do anything to help you find the best junk removal service. In the end, taking the easy way out likely means you'll end up paying more, losing time, and — worst of all — being left with tons of your junk.
We suggest coming up with a list of at least three local junk removal companies you're considering. Use online classified ads to help you find them. Businesses that value professionalism use these sites, as it makes it much easier and faster for them to connect with clients.
They're also likely to be available to handle last-minute jobs.
Step Two: Scour The Testimonials And Reviews
Many junk removal service websites will contain internal pages filled with the glowing reviews of past customers.
While it's important to read them, you always want to make sure you're also getting reviews that are off the record when you're thinking of hiring a junk removal company.
Head over to review sites like Angie's List and the ever-popular Yelp to access the most authentic evaluations of customer service possible. While one negative review likely is just a disgruntled, impossible-to-please customer, a string of them — especially if they're recent — is bad news.
Also look to make sure the company you're considering has addressed these negative reviews. A business that takes customer feedback into consideration is one you want to work with.
Additionally, get in touch with these companies and ask them for a list of references you can call. Talking directly to past customers paints a complete picture of what you can expect from these companies.
Now, you've likely been able to narrow down your choices a bit more.
Step Three: Find Out Which Kind of "Junk" The Move
We've heard it countless times: one person's trash is another person's treasure.
But when it comes to what a junk removal service sees as "trash," you might find varying definitions. For example, if you're just looking to get rid of boxes of old clothes or papers, it most likely won't be a problem.
However, if you've got old furniture and other larger, heavier items in mind (think old concrete or the debris from a kitchen remodel) you'll need to be sure the service you're considering working with actually has the capabilities to handle it.
Ask About Equipment
To find out what items the company is truly capable of moving, you'll also want to ask questions about the kind of equipment it uses to get the job done.
This is important for many reasons. First of all, you'll get a feel for how much junk you can get rid of in one haul. Additionally, you may need to let your neighbors know that you'll be taking over the cul-de-sac for a few hours.
Finally, make sure you ask about the age and condition of this equipment. You don't want to suffer any property damages — or potentially be held liable for them — if something goes wrong.
Talk Recycling Policies
This is also the time to ask whether or not the junk removal service just tosses your trash, or goes through it and drops what can be salvaged off at donation centers.
While no one is going to want your broken light fixture, many people in need would love to have your gently-used sweaters. Especially if you're a green-friendly family, you want to ensure that you're not just moving your junk from one place to another — but that you're actually eliminating or up-cycling as much of it as you can.
Step Four: Familiarize Yourself With The Potential Costs
If you haven't already gotten on the phone with the top contenders, now is certainly the time to do so.
Though you may not have an exact number or weight when it comes to the junk you need to get rid of, give an estimate to these companies if possible. That way, you can compare the prices and select the best offer.
In general, you should expect to be asked for the approximate cubic yardage of your junk. If a company doesn't bring this up, it might be a sign that it's time to move on.
If you're able to come to a finalized price over the phone, insist on getting it in writing before the services begin. It's always a smart move to protect yourself and your wallet.
Also, keep in mind that a higher price tag might come with additional services — making it a much better value in the end.
De-Clutter Your Life With A Junk Removal Service
Hauling away junk doesn't have to be just as much of a chore as sorting through it.
Using these tips, you now have the information you need to connect with a reliable, trustworthy, and professional company.
So, what are your next steps? Do you need to put your house on the market? Are you looking for someone to repaint your bedroom now that you've gotten all your childhood memorabilia out?
No matter what project comes next, always use an online classified ads service to help you find the businesses who can help you get it done right the first time.