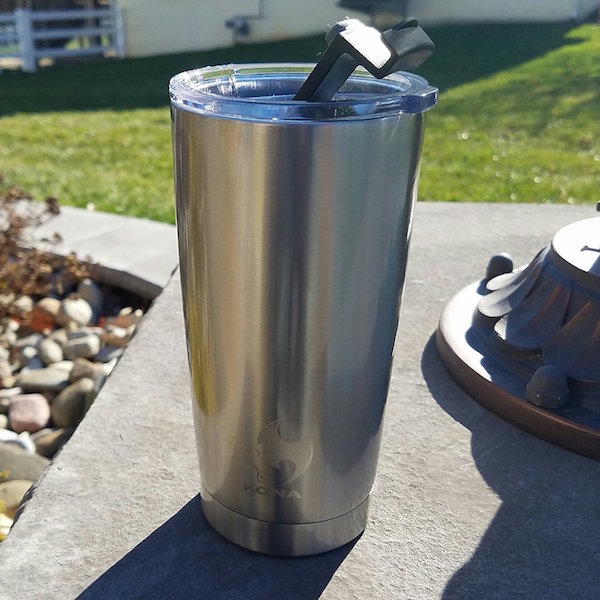 Far more superior than other tumblers – The ONLY cup that's 1) 100% Spill & Leak proof 2) Fingerprint Resistant 3) Soft Non-Slip/Non-Marking bottom that will never leave a ring – 4) Electro-polished interior wall eliminates metallic taste. Also sweat-proof & reusable for a lifetime. The best gift for coffee & tea lovers and people who drink cold beverages throughout the day.

Made of premium rust resistant 304 Stainless Steel, with no synthetic lining. Easy to clean and resistant to bacteria and oxidation. Won't leach chemicals or retain tastes and odors. 100% BPA-free, PVC-free, and phthalate-free. Tested to comply with FDA and Prop 65 standards.

Gently tapered lip design pours perfectly for smooth and easy sipping, no awkward bevels or threads to interrupt liquid flow.

Your purchase today supports school music programs! ~ Includes free 5 YEAR GUARANTEE ($39.99 Value) So you can buy the Kona travel coffee mug with ABSOLUTE CONFIDENCE. Order extras for gifts!