When our government posted a cozy Instagram baking Ginger F35-fighters people went crazy calling it blasphemy. At the same time Obama requested help from Norway in Syria – so I took the liberty of creating a christmas greeting to Obama: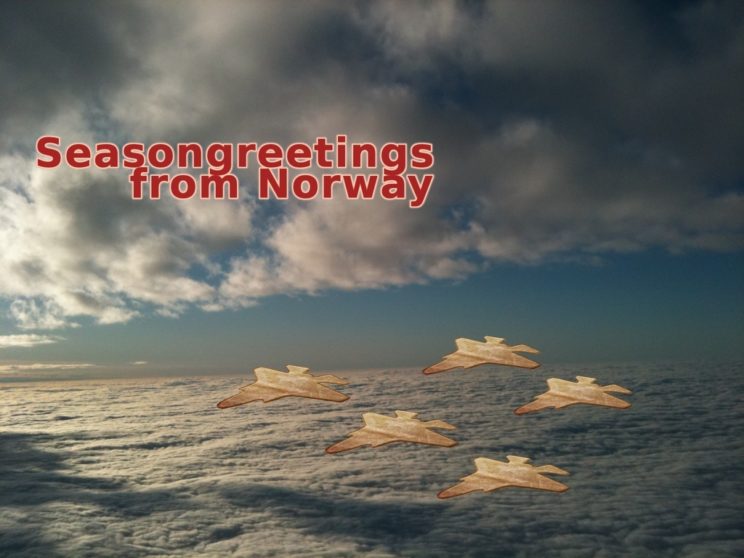 Yes @BarackObama, @jensstoltenberg we'll send the best we have : pic.twitter.com/BpUdtG9xcB

— Øyvind L. Høysæter (@oyvindlh) December 8, 2015
Here is the original F35:
Julebaksten i @kampfly_no er i gang! #F35 #kampfly #forsvarsdep @regjeringen #forsvaret

Et bilde publisert av regjeringen (@regjeringen)
Related Posts:
Jeg gikk bare opp på et tak
Capturing an earthquake on a long exposure photo
Revetals Gull 3
Når låter blir til album
Mannen med 1 radiokanal og 1 cd
The post Ginger F35 fighters appeared first on Øblog.