It's the most wonderful time of the year! 🎃

I am SO very excited for Halloween to be just 2 months away!

I have started earlier then usual when it comes to crafting since I'm usually a procrastinator. Although I prefer to decorate in July!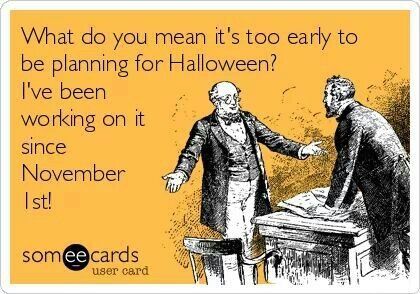 Seriously.

Some things I have started:

The little lampshades were done by my mother in law with black spider web & store bought garland.
The garland around the chandelier I made with store bought garland wrapped with orange deco mesh.



We added this old looking shelf near the entrance and made it a witch potion and spell book area. Tweaked it a bit since I took this picture and added some spell books I made from old books, a glue gun & spray paint.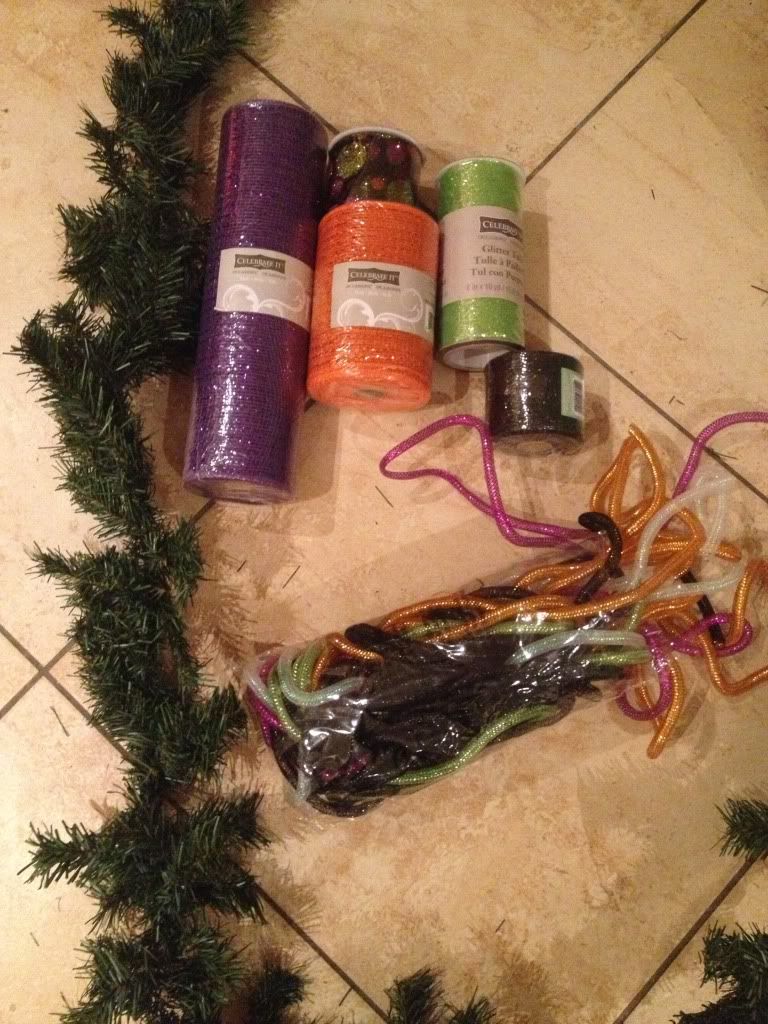 Made my first garland with the materials above all from Michaels.

Here's how it turned out: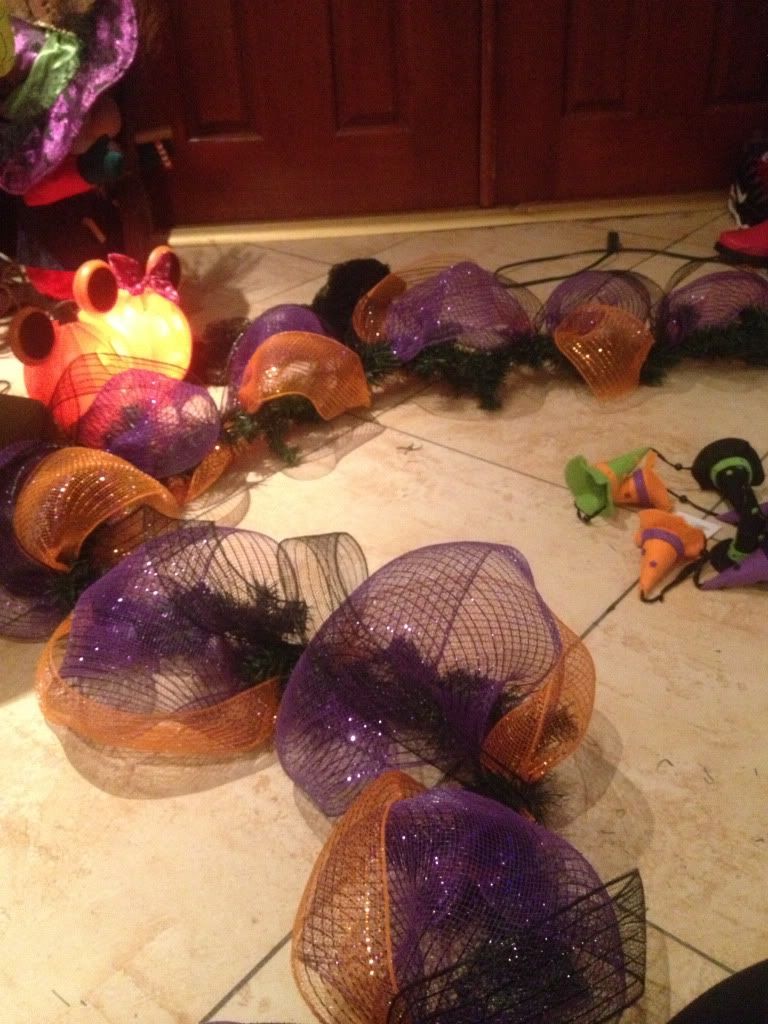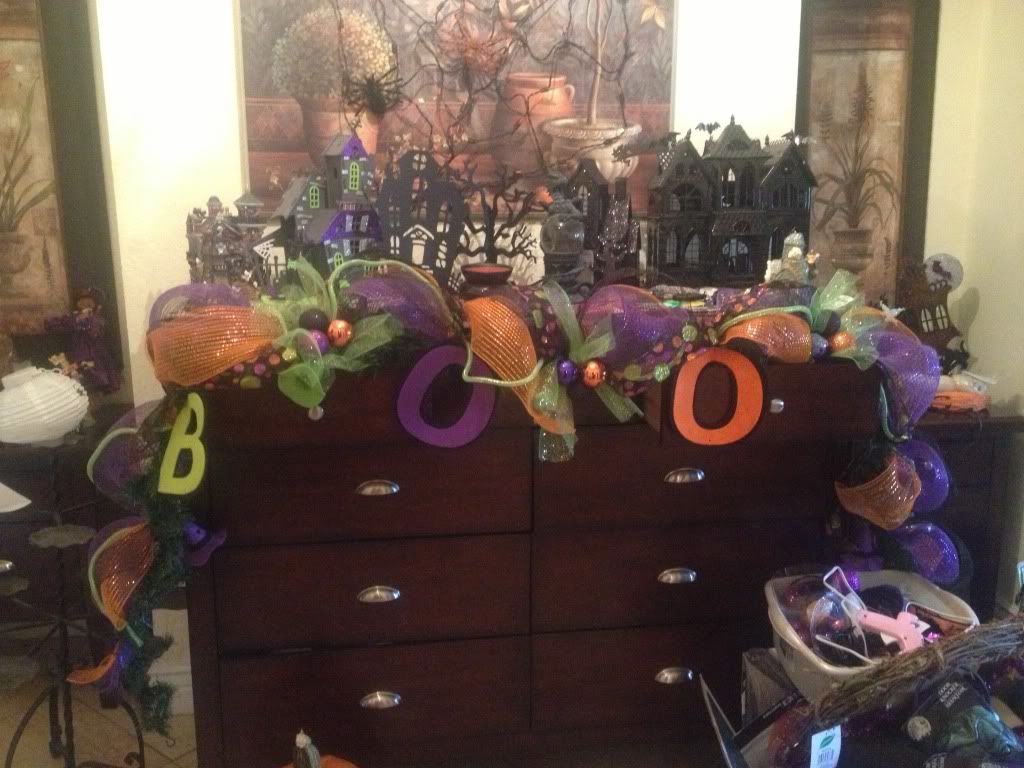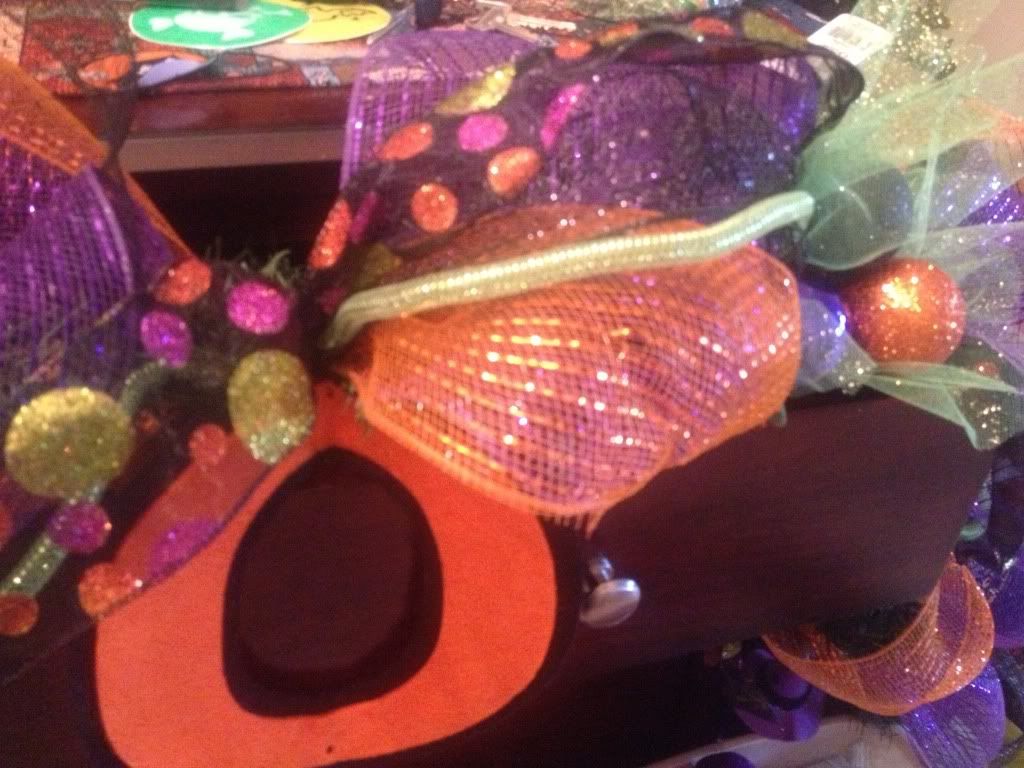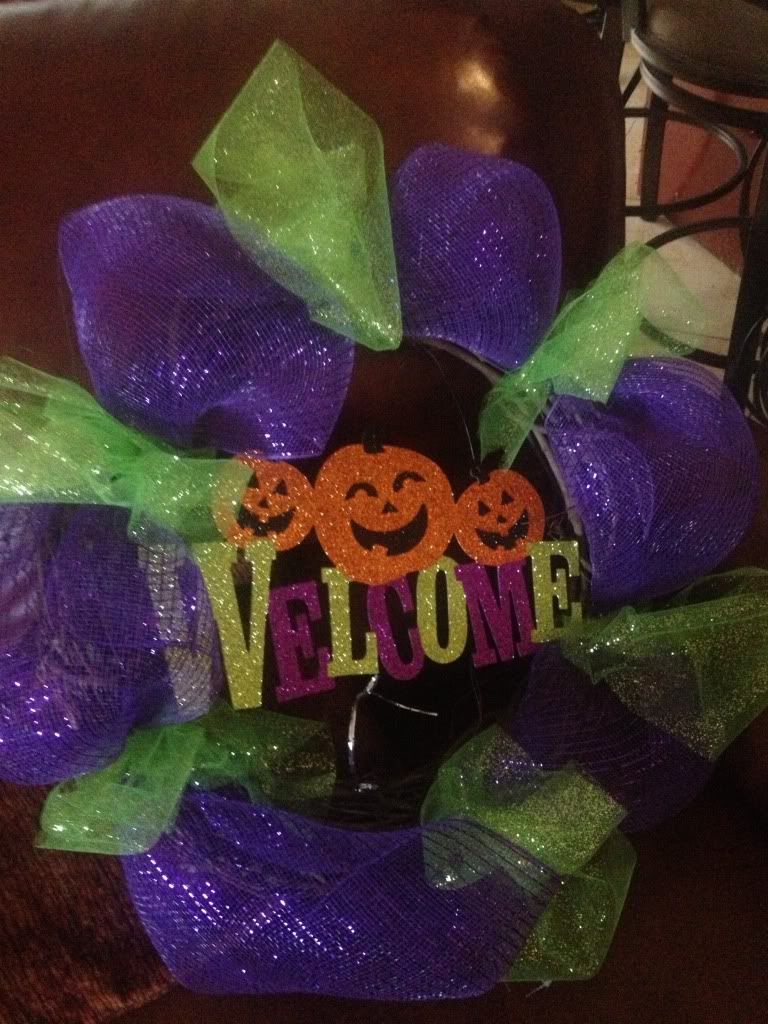 This is an unfinished wreath my MIL put together the sign is store bought and she used deco mesh & tulle.


Way more to come soon!