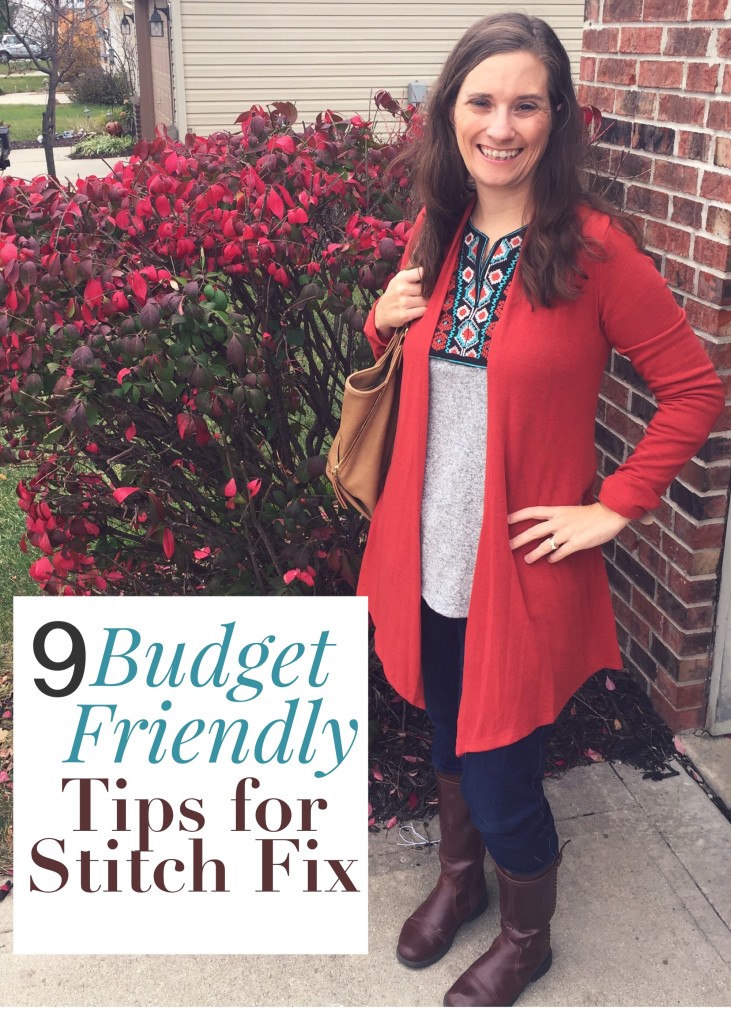 I think I'm the last "blogger" in America to sign-up for Stitch Fix. And in case you haven't heard or seen Stitch Fix on your internet, it's a box you get in the mail with personalized wardrobe pieces from a stylist who fills your box with options based on your preferences and detailed style profile. You keep what you love and send back the rest. You pay $20 as a styling fee, but if you decide to keep anything it goes towards your purchase.
I actually signed up for an account back when they first launched, but I was intimidated by friends who looked good in ANYTHING, and didn't think I could pull off anything super fashionable. I never went through with getting a box. Instead I stuck with "survival mode" wardrobe of jeans that didn't fit, sweatshirts, long sleeved tees, etc as my quad mom uniform.
Fashion has never been my forte, but I have been putting more effort in dressing for a good day, dressing professional when needed, and feeling good about how I present myself. It's been good for my confidence and personal growth, even though I thought in the past it was more of a superficial or even frivolous thing.
I also didn't think Stitch Fix would ever fit in my budget, because I'm an Old Navy/Target clearance shopper, but after complimenting my friends fixes over and over and finding out you didn't have to have a box monthly, I decided to give it a shot.
I knew my closet needed some help. It was full of great "deals", but not always the best colors, fit, or styles for me. I needed some classics that I could switch up and be versatile with the things I already had. <—– THIS is what I've loved Stitch Fix for!
Here Are 9 Practical Budget-Friendly Tips I've Learned From My Experience So Far:
1. Don't Fudge Your Numbers
I know it's hard for us to sometimes be honest with our measurements, but Stitch Fix has been SPOT ON with sizes (minus one pair of leggings), even jeans! I'm petite and have a TON of trouble finding things that fit well, so this has saved me TONS of time in the dressing room and going from store to store.
2. Be Specific on Your Style Profile
Don't be afraid to say you despise paisley or that polka dots make you happy. They want to fill your box with things that make you feel lovely, so the more you can communicate your personal preferences the better.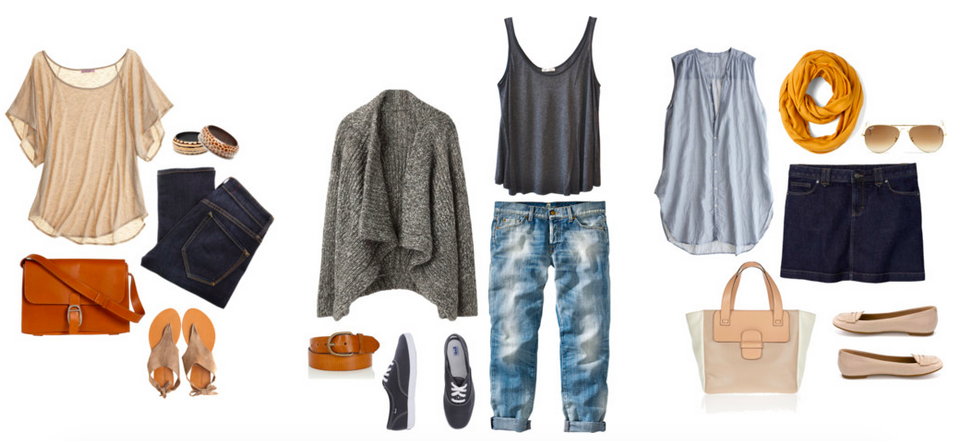 3. Try On Everything Before You Decide
My first Stitch Fix I got a dark purple tunic that I would have never picked out, but I really loved it on. Even things that I haven't ended up keeping from my box, it's opened me up to other styles and colors that I would not have tried on my own.
4. Use Your Style Card to Use Things You Already Have
One of my favorite parts of the Stitch Fix Box is the Style Card that gives you ideas on how to wear the items. I love that a cardigan that I kept could easily be worn on the weekends with jeans or over my black dress, which I already owned.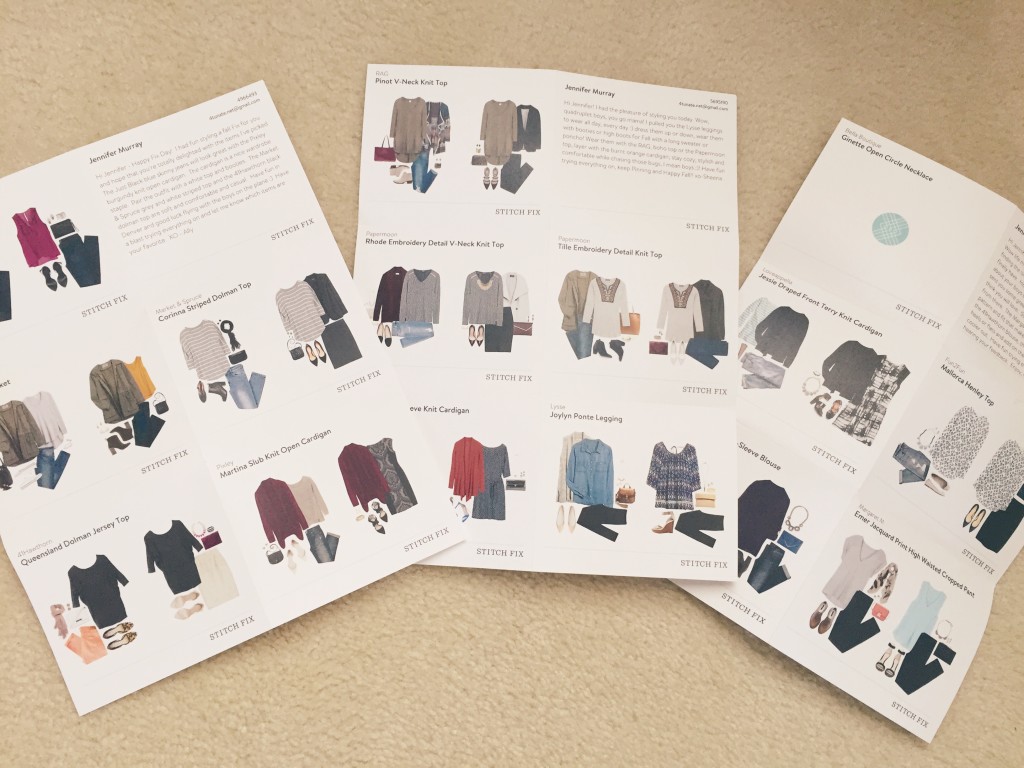 5. Cheap Does Not Equal Cheap Quality
All of my categories are set to "The Cheaper the Better" and I haven't once questioned the quality or wished they'd sent me a more expensive version. In fact, sometimes their cheap isn't cheap enough for me, and I let them know that in the Order Review.
6. Set Up Your Fix Frequency to Meet Your Budget
Did you know you can get a Fix once every 3 months? Currently I'm getting mine every other month, but you can customize it for every month, every other, or every 3. I love the flexibility and how it's easier on my wallet to spread it out.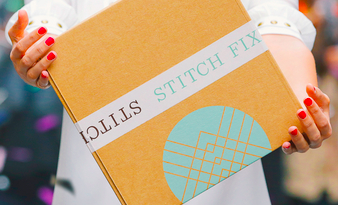 7. Skip the Accessories if You're Looking For More Ways to Save
I'm totally good with cheap jewelry, scarves, etc. and my shoe size is crazy small, so I keep my box to just apparel options. This is where I use the Style Card to come up with similar looks.
8. Don't Feel Obligated to Keep What You Don't Love
I've had several shirts that I've liked a lot, but sent back because I didn't LOVE them. If I'm paying a little more I want something that I can feel confident in and have multiple ways to wear it.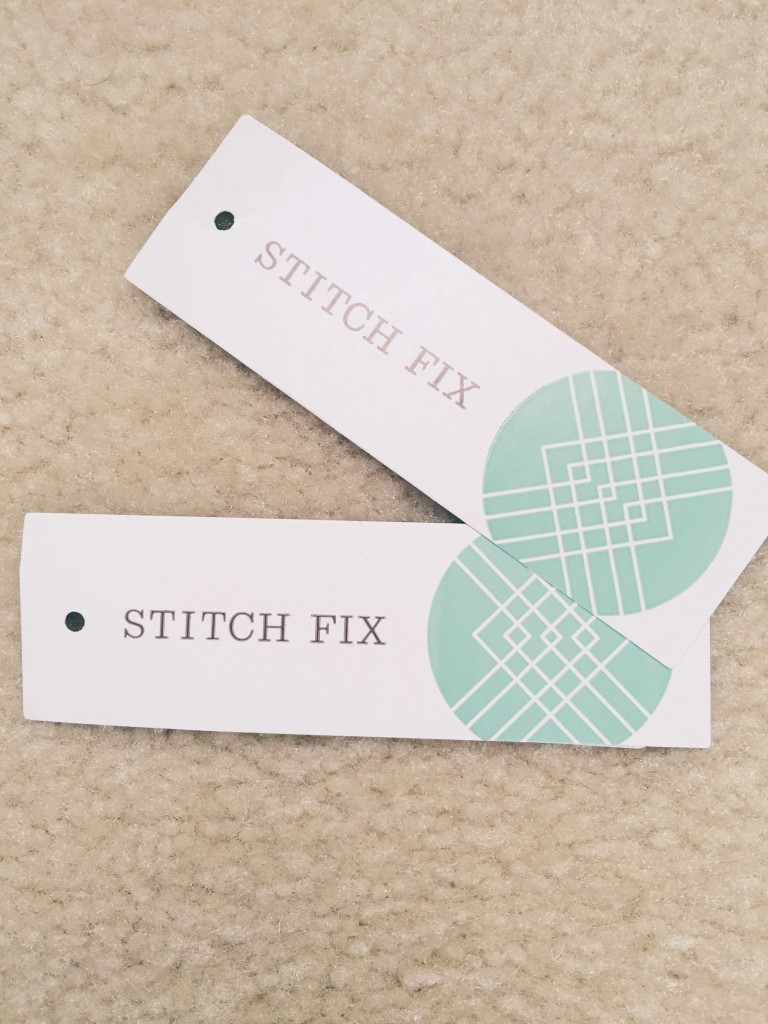 9. Don't Judge It By Your First Box
I was so excited to get my first box, but it wasn't nearly as intuitive as I had anticipated. I needed to be more detailed on my Style Profile and give my stylist time to get to know my preferences better. I decided to give it one more box to "get me" and I'm so glad I did! The last two boxes I could have kept everything in the box!
————
Overall I've loved Stitch Fix for the convenience (hello CUTE delivered to your doorstep that fits!) and for stretching my style. I love that it's given me some classic pieces – I LOVE the jeans they picked for me, a couple of cardigans that I can dress up or down, etc. My stylist have been very personal and I love their little notes. It's also been more friendly on the budget than I anticipated since I can stretch out the frequency, and I feel like I pay for what I get – the quality is much better than what I usually settle for most of the time. I totally recommend just going for it and giving it a try for a couple of boxes and see what you think.
Full Disclosure: I paid for my own Stitch Fix Box and I used referral links in case you'd like to sign up and try it!