Should We Try Buying An Axis Home In Hobsonville Point?

First home buyers are flocking to Hobsonville Point and entering the ballots for the Axis Homes, and you cannot blame them.
Hobsonville Point is a great place to live (my family personally shifted into the area in 2016 and love it – Stuart Wills) with a lot more exciting things to come yet including the Catalina Bay area.
The AXIS Homes are priced specifically for first home buyers with prices in Hobsonville Point ranging from $450,000 to $650,000
Due to the overwhelming demand for Axis Series homes, and to ensure fairness, the builders have introduced a ballot system. The people whose names are drawn from the ballot will get the first opportunity to buy the homes they have registered their interest in.
The AXIS Homes website states that 20% of homes at Hobsonville Point will be delivered under the Axis Series. It is estimated Axis Series homes will continue to be available until 2020.
Should We Try Buying An AXIS Home In Hobsonville Point?
As a local mortgage broker we have helped a lot of people with finance for their AXIS Homes and many more with pre-approvals so they can enter the ballots, but whom have unfortunately not had their names drawn out of the ballot.
The AXIS Homes are great value when compared to other houses being sold in the area so there is a good reason to try buying one; however there are a lot of other people also putting their names into the ballots so your chances of getting your name drawn out is not high. We were told that in a recent ballot for just 5 Axis Homes there were 180 people trying – better odds than winning Lotto, but not great.
So we would say "YES" it is worth trying to buy an AXIS Home.
But we would also suggest that you have a "PLAN B" for getting into a home. The reality is that most people that try for one of these homes will miss out and we believe that there will be no more built in Hobsonville Point after 2020.
Why Should We Live In Hobsonville Point
About 3-years ago I was asking the same question. It was not our first home and shifting to Hobsonville Point meant moving onto a lot smaller section, but the more we looked at the area the more we liked about what we saw.
It took about a year after we decided to move until we were able to move into our new home in November 2016, and since then we have gotten involved in the community, have children at the school and have made a lot of friends. Most of the people that call Hobsonville Point home are very passionate about ensuring the area is the best place to live in Auckland.
Most people that we know who make their first visit to Hobsonville Point are pleasantly surprised with what they find. Sure, it is a bit different with houses built on smaller sections, but there are a huge number of public spaces and community facilities. It is a fast growing suburb and there is no signs of things slowing as more and more people discover the area. We imagine once Catalina Bay really starts opening up during 2018, more people will discover Hobsonville Point and the demand will go up another notch … and therefore we expect house prices will too.
AXIS Homes Offer Good Value
The AXIS Homes are priced specifically for first home buyers with prices in Hobsonville Point ranging from $450,000 to $650,000 which are good value when compared to other houses. Not everyone can buy an AXIS Home as there is specific criteria and once you have been successful and purchased one then you are not able to sell for 2-years.
If you could buy the same house but not an AXIS Home you would pay more.
If We Cannot Buy An AXIS Home … The PLAN B
There will become a point when you will need to make a decision – to keep trying for an AXIS Home or to look at other options.
If you have been trying for an AXIS Home we would assume that you really want to get your own home and you have also been pre-approved for finance by a bank. There is a good chance that you might therefore be able to buy a new home that is not one of the AXIS options.
Like the AXIS Homes, most of the homes at Hobsonville Point sell 'off the plans' so it is popular and there are some very clever designs.
Consider the options;
You may need no more deposit – you can still buy a new build home in Hobsonville Point with a 10% deposit; whereas banks generally want a 20% deposit with AXIS Homes.
You are not restricted in the same way – there are more options with better designs and various sizes; albeit you will pay more.
You can still buy in Hobsonville Point before too many people fall in love with the place and prices sky rocket. There are 3-bedroom homes for sale for less than $750,000 and a lot of options in the $800,000 to $900,000 range.
Or you can keep trying for an AXIS Home and maybe still be waiting and trying in 2-years. If you then choose to go to the PLAN B you may have to pay a lot more for your first home, or may need to look at another area of Auckland.
The other option is to give up on ever owning your own home, to stay renting and put up with rent increases and lousy landlords.
Get Advice … But Not From A Bank
Why do we say "not from a bank?"
If you have been involved in the AXIS Home ballot process then you have already been pre-approved for the purchase, and in most cases the pre-approval will be from a bank.
The problem with getting advice from a bank is they can only offer you an approval based on the criteria of that specific bank, and that may mean that you are restricting yourself to an amount less than you need. As mortgage brokers we are experienced with new build finance, how to present finance applications to get the best results and which banks will be most suitable for a specific situation.
Of course if you have an existing loan approval for an AXIS Home from a bank, or have a specific bank that you prefer then we can work with that bank too.
What most people love is that as mortgage brokers we get paid by the banks, so our advice is free to you.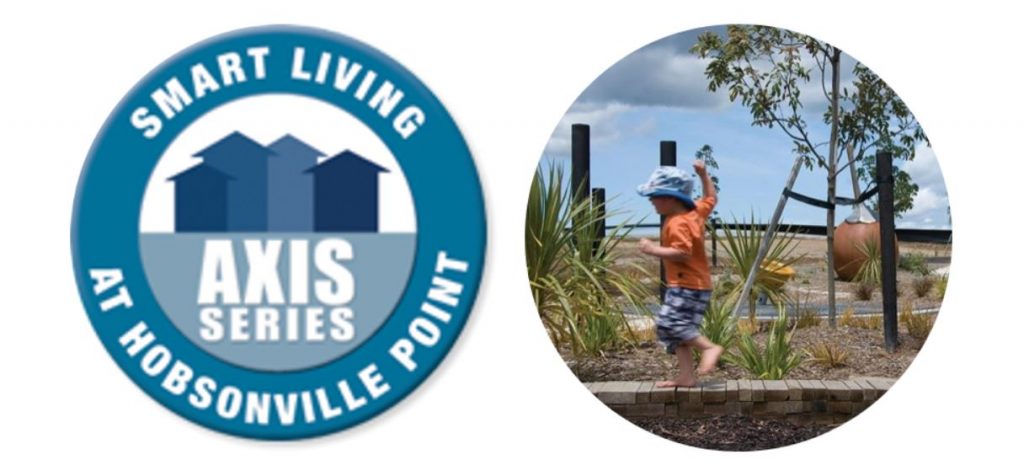 Don't Give Up On Your Dream
Kiwis love to own their own homes and the "lucky ones" will buy their first home in Hobsonville Point.
Of course, "lucky" is the wrong term.
Some people will give up on their dream and possibly regret that for years. Others will try harder and seek help to make sure that they keep their dream alive and are able to buy their first home.
If you have been in the ballots and dreamed of owning your own home you should at least consider a PLAN B.
The post Should We Try Buying An AXIS Home In Hobsonville Point? appeared first on The Mortgage Supply Company.
Source: North West Mortgages
The post Should We Try Buying An AXIS Home In Hobsonville Point? appeared first on Stuart Wills Blog.