Se as respostas são, respetivamente, sim e não, vamos já resolver isso. Prepara as Pipocas (ou os cajus, na minha versão de pessoa que não gosta de pipocas) e instala-te no sofá.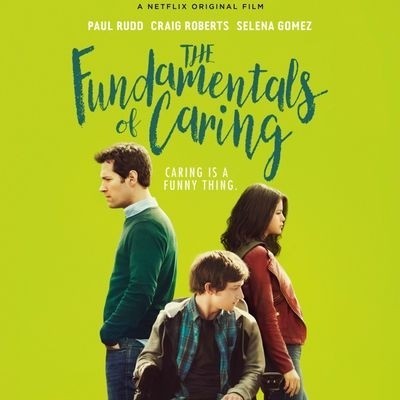 The Fundamentals of Caring é a minha sugestão. O nome sonante é Paul Rudd, a participação especial é a Selena Gomez (tentem ignorar isto), mas a verdadeira estrela para mim é a interpretação de Craig Roberts. Os dramas de cada um cruzam-se com uma boa dose de humor negro. A lição final, adianto já, é "a vida é uma m*rda, ok, mas façamos o nosso melhor para viver para além disso e tirar partido dos nossos dias". Realista q.b. para mim (claro que tem os seus momentos "oh, por favor, como se isto fosse assim na vida real"). Não é uma tragédia de chorar - ou então sou eu que não choro a ver filmes - nem tem o otimismo parvo de alguns destes filmes que lidam com limitações de saúde e pintam a coisa como se fosse fantástico.
Ah, a sinopse? Não dou. Confiem em mim, não leiam sobre o assunto, não vejam o trailer. Dêem margem à descoberta. Deliciem-se.