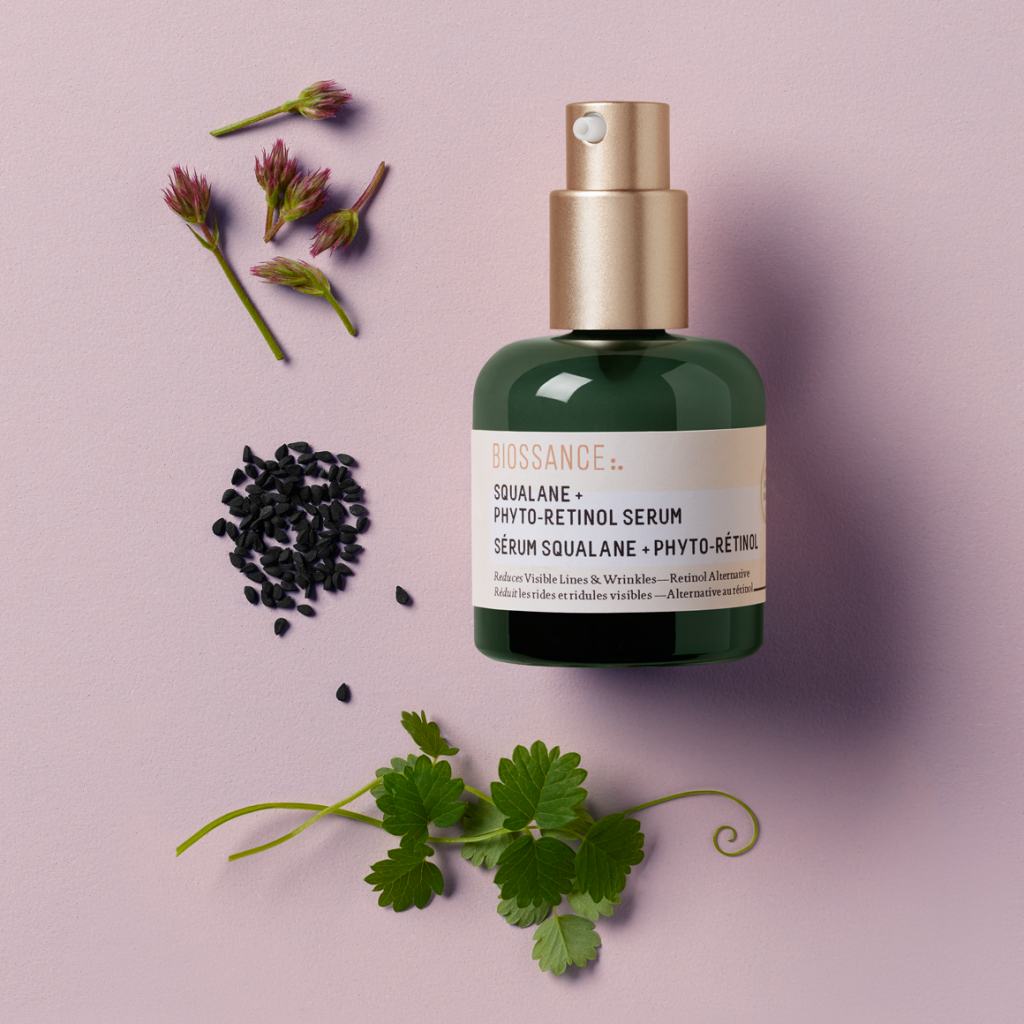 Retinol is a Powerhouse Skincare Ingredient. Its only drawback, however, is that it can cause skin irritation like redness and peeling. Bakuchiol (pronounced buh–koo-chee-all or back-uh-heel), the natural, gentler alternative to retinol, means you can experience the benefits of the vitamin A derivative without having to reduce the number of times you use it per week. A recent study published by the British Journal of Dermatology concluded Bakuchiol improves signs of aging just as well as retinol.
Here's a little bit more about Bakuchiol
Bakuchiol is a compound derived from the babchi plant, a popular herb often used in Ayurvedic and Chinese medicine to cure various skin ailments. Bakuchiol has been clinically proven to rebuild collagen, diminish fine lines and wrinkles, and fade hyperpigmentation. It also boosts elasticity, decreases the look of enlarged pores, and firms, smooths and exfoliates the skin.
"Bakuchiol has been shown to have antioxidant and anti-inflammatory properties, as well as antibacterial properties," a board-certified dermatologist told Allure Magazine. This means Bakuchiol will help reduce acne-causing bacteria by sloughing off dead skin cells.
Unlike retinol, you can use Bakuchiol safely if you're pregnant. Numerous studies have shown pregnant women should avoid products that contain vitamin A derivatives because they may harm a developing fetus. According to Anna Guanche, dermatologist and founder of Bella Skin Institute, "this also includes the oral form, isotretinoin (formally known as Accutane)."Isotretinoin is known to cause birth defects, including heart, brain, and facial deformities.
If your sensitive skin can't tolerate retinol, Bakuchiol is definitely worth a try. What's more, you can use it in conjunction with your other skincare products without causing irritation.
I've been eyeing the Biossance Squalane + Phyto-Retinol Serum, which contains Bakuchiol. It's a bit of a splurge at upwards of $100 on Amazon. However, I suspect you'll find it cheaper at other online retailers. Not sure if I'll take the leap though. I might just find a more affordable alternative like this Matcha Magic Super Antioxidant Mask, which also features Bakuchiol. The mask is from the brand Boscia and is supposed to help brighten dehydrated skin.
Plus: Are you reaping the benefits of this powerhouse skincare ingredient?
(Photo by Biossance)
The post Bakuchiol, the natural and gentler alternative to retinol appeared first on Stapha Arabella.