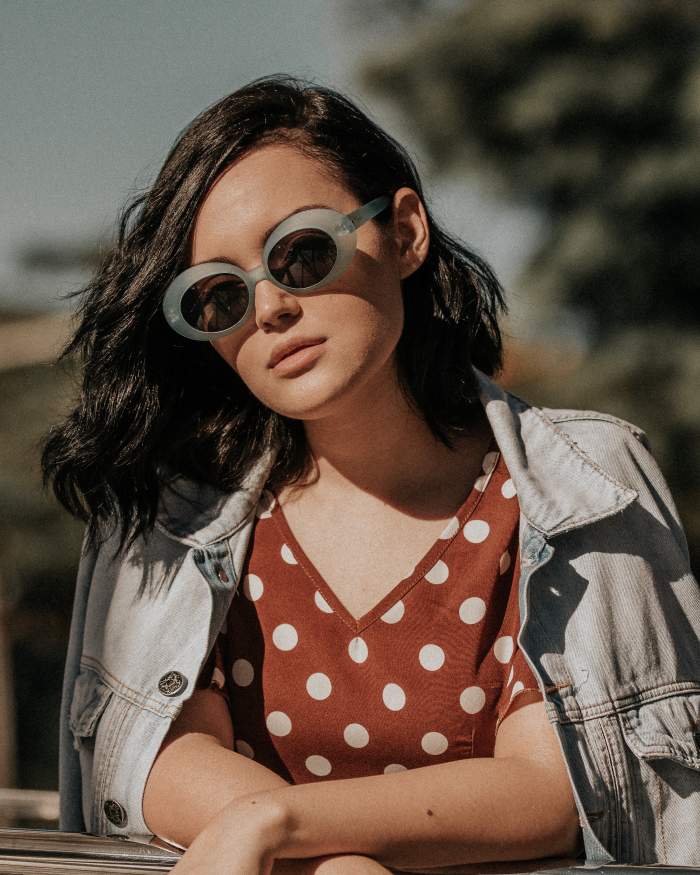 We're still in the thick of winter but that doesn't mean you can't start thinking about sunglasses season. Update your eyewear game with a Blocky Oval frame this upcoming spring. Unlike the tiny cat-eye silhouette that was popular last year, they offer full sun protection. According to the American Academy of Ophthalmology, bigger frames provide better defense against ultraviolet rays that can result in short-and long-term eye damage.
Oval sunglasses will flatter any face shape, which is probably why the thick-rimmed silhouette is steadily gaining popularity. I've seen women wearing bright, funky colors without it looking garish. Off course, you can opt for a rimless frame if you're completely opposed to the blocky structure.
How to rock anything with confidence
If you think you won't be able to pull off a Blocky Oval Frame, think again. The trick is to find your own type of sexy, not imitate someone else's. Once you find and define your idea of sexy, you'll be able to rock any article of clothing with confidence. Check out Rihanna's take on finding your sexy:
"It's about you, it's not about the product, ever. It's about how you feel…" "You cannot fake sexy," she continues: "What you need to do is find it. If you're not feeling sexy, there's just a little rubble on top of it. You need to clear that shit out. Get to your sexy and own it. That shit is yours, regardless."
It has been reported that Rihanna is planning to add sunglasses to her Fenty line. I have a feeling the Fenty-branded collection will be just as spectacular as her beauty products. I love the reason behind her decision to launch Fenty Beauty: inclusivity. As a woman of color, I always struggle to find the perfect shade of foundation and lipstick.
"I don't think that's fair to limit it to one shade or one group shade," she told Entertainment Tonight. "I think, you know, I have friends of all races, all skin tones, and I think it's painful to exclude anyone. Women love makeup and they should all be included."
What are your thoughts on the Blocky Oval Sunglasses trend?
The post Blocky Oval Sunglasses are Trending appeared first on Stapha Arabella.