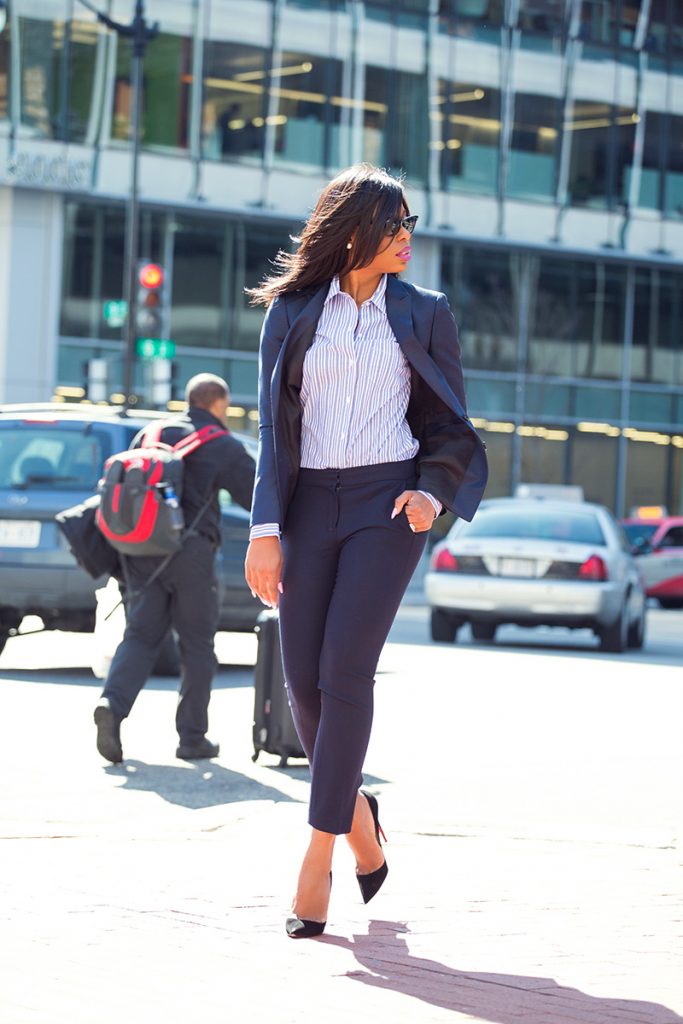 You don't need to torpedo your budget to build a spectacular workplace wardrobe. These Fashion Tips will help you upgrade your style with just a few standout pieces, so you can look like the consummate professional at all times. It's time to crawl out of your fashion rut and ditch your drab office uniform once and for all.
Master the Art of Layering
The classic button-down shirt can get a bit monotonous, especially if it's your go-to item. Amp up your style by introducing sweaters and vests to your wardrobe. Opt for bold hues and textures for an unexpected twist.
Tone down the sexy on form-fitting pieces
It's all about playing with your proportions. You can definitely wear a form-fitting pencil skirt to the office, as long as you pair it with an oversized cardigan. Also, be sure to tuck in the front or side of your oversized pieces for that coveted high-low effect. Little maneuvers like these will have a great impact in your final look.
Elevate your Accessory Game
A statement accessory can transform a basic outfit into something truly memorable. The key here is to find the right balance. As Coco Chanel once said: "Before you leave the house, look in the mirror and take off one thing."
Shop Your Closet
Look at your closet with fresh eyes because you're likely to find a few hidden treasures. Try mixing older items with new buys for a fresh, contemporary look. Also, pay close attention to the styles designers choose to feature on the runway as it will help you hone in on the best choices in your closet.
Shop Off-Season
Many big retailers slash prices for clothes that are out of season. Take full advantage of those items. You can buy jackets and boots in the summer, and sandals and swimwear during the winter season.
Get it Tailored
If the fit isn't right, take a trip to your local seamstress. You'll always look more put-together when you alter ill-fitting garments. Occasionally, I'll purchase on sale items that aren't exactly my size, knowing that I can get them tailored to nip in the waistlines and take up the hems.
Display Tons of Confidence
Wear the clothes, don't let them wear you. Whether you're rocking designer duds or a $40 outfit, you should always exude the utmost confidence when you arrive at the office. Confidence is sexy.
Photo via J'adore Fashion
The post 7 Workplace Fashion Tips to Heed When on a Budget appeared first on Stapha Arabella.