Moving along with the Fantasy Gifts of NM. As in years earlier, they did not disappoint in their offerings.
They started the decade off in 1980 with "His and Her's Ostriches." Nothing quite says I love you.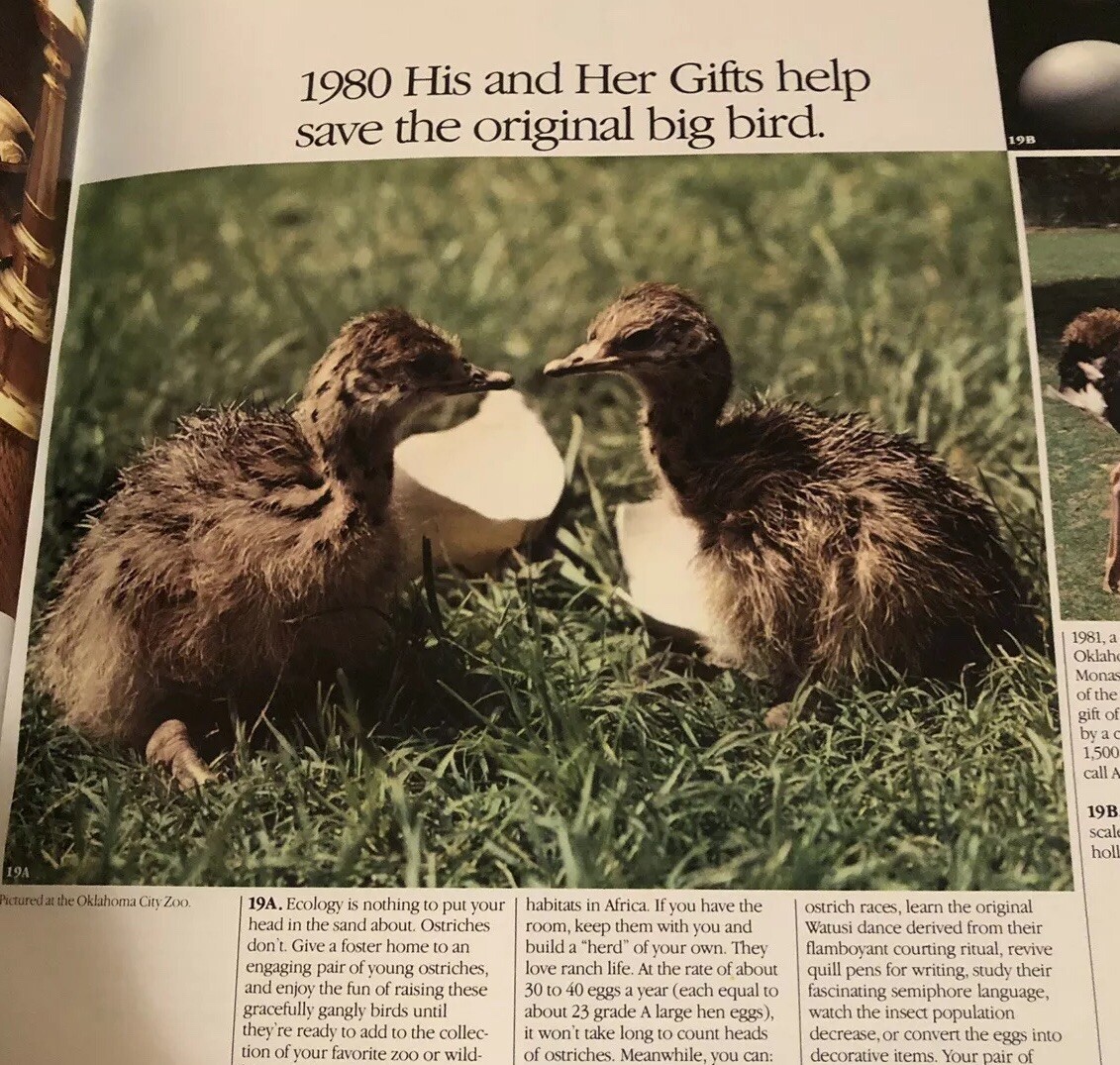 1983 brought the opportunity for " His And Hers Shar-Pei puppies" at, $2,000 each. Before then, few people in the USA even knew what a Sha-Pei was. Suddenly folks were scrambling to find ones to fill a last minute addition to Christmas lists - albeit less that 2K each.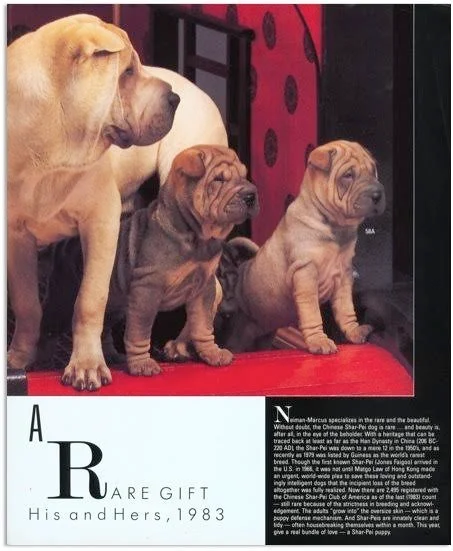 "their favorite cow or horse, which would be turned into a drop-leaf desk." Seriously? In 1989 they were back to the over-the-top offerings one would expect to be on the list. For a mere $150,000 one could purchase a Russian lynx fur coat. This is where the top 1% is separated from the rest of us. For most of America this would be the choice between a decent house and a coat.