Norman Rockwell chronicled basic American life like no other. Like his Thanksgiving Table piece, his Christmas pictures show life as it really was.
"Merry Christmas, Grandma

!'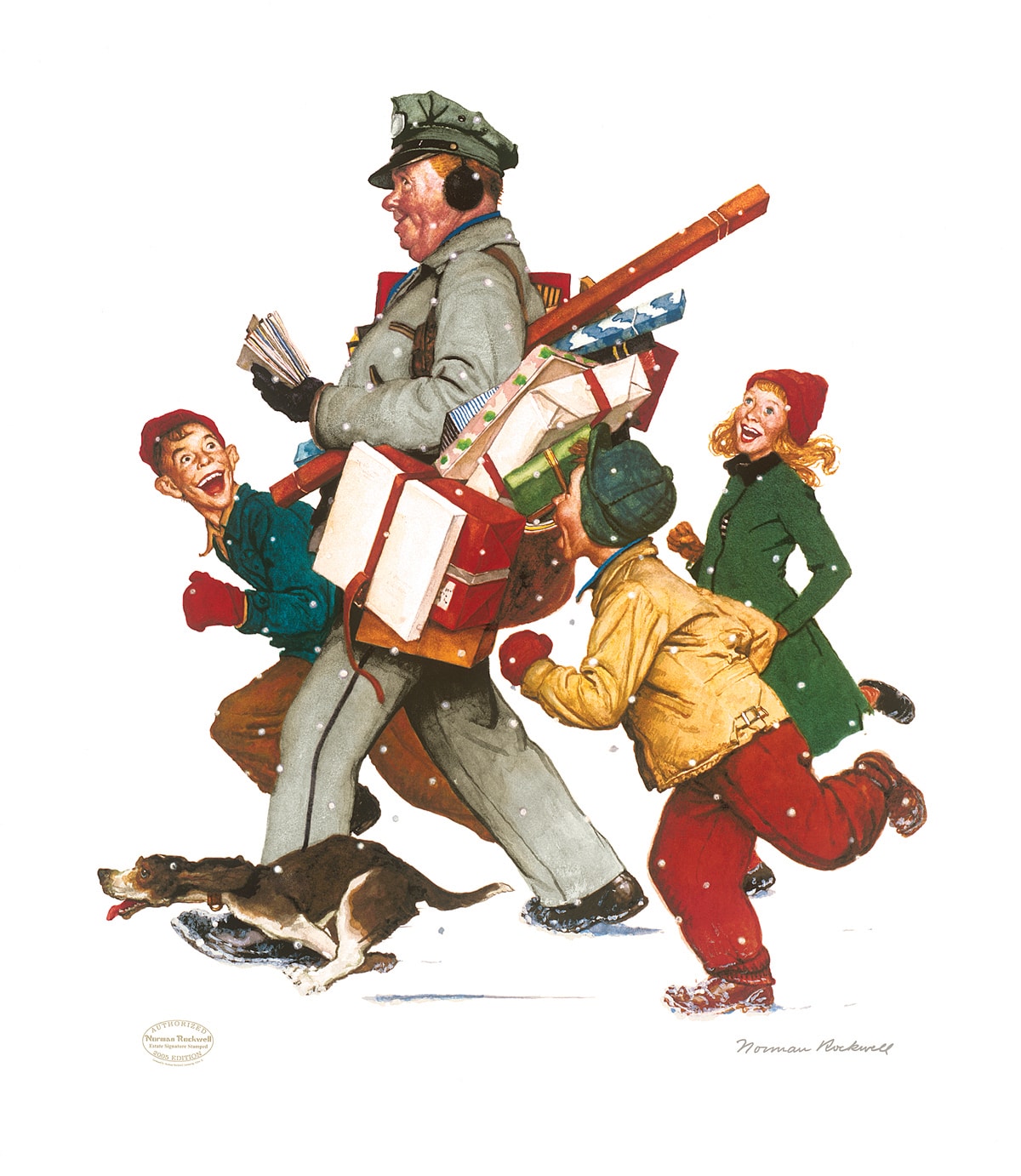 An exhausted Santa
Too tired to stay up
"The Discovery " (1956)
"Oh Boy! Its Pop with a new Plymounth"
He was known to use friends and neighbors from his little town of Arlington, Vermont, as models for his pictures. There are even copies of photos of the scenes he depicted in his archives.
He once said,
"Without thinking too much about it in specific terms, I was showing the America I knew and observed to others who might not have noticed."