Not sure if (and when) the world is going to end? In 1970 Nieman Marcus had the answer - Noah's Ark, all 300 by 50 by 30 cubics of it. And for the reasonable price of $588,247.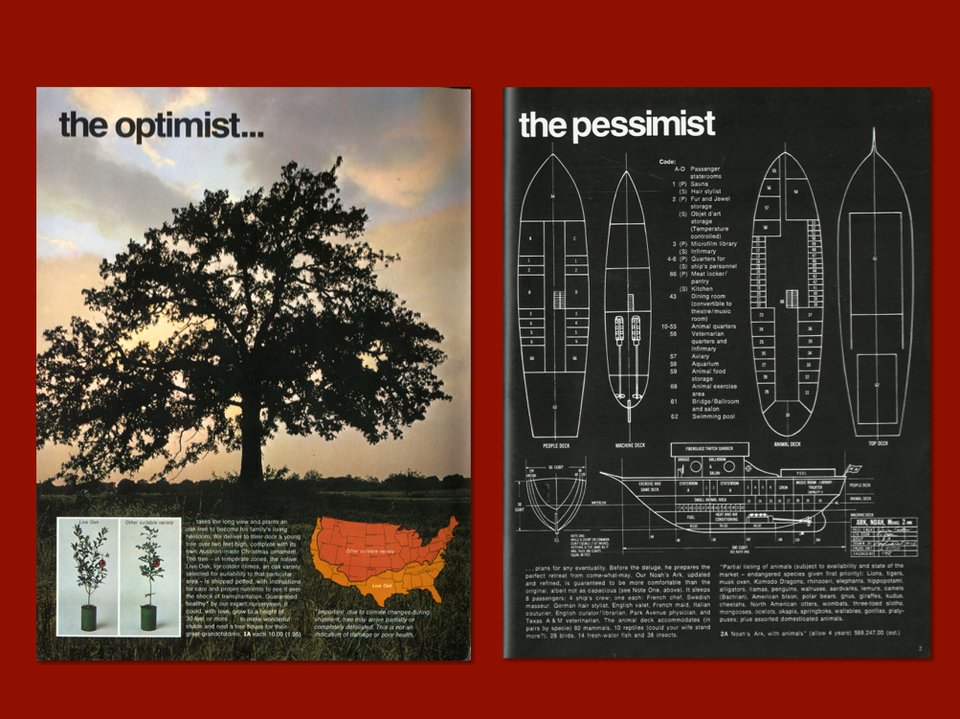 However, if you don't need an Ark, that same year NM also offered a "Pleasure cruise for 598 people around the Florida coast" for $35,000. No need to come in pairs. In 1971, nothing quite said "Merry Christmas" like a genuine pair of Mummy Cases. And a bargain for just $6,000.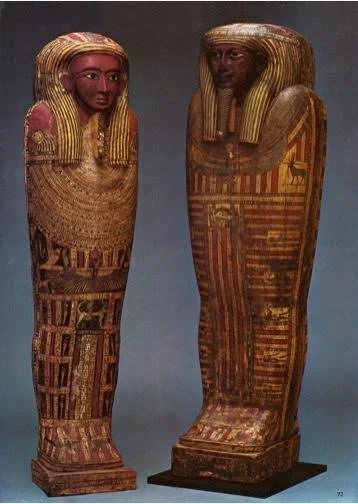 And the rest of the story is: "One of the Marcus brothers discovered two authentic mummy cases while traveling in England and had them shipped to one of their first stores outside of Texas in Bal Harbour, Florida. He didn't bother to ever look inside. "Someone on the receiving dock was curious and opened the crate up and found an actual mummy," Reeder says. "He called Mr. Marcus up and asked what to do. He said, 'Well, we probably broke international laws by importing a dead body. I guess we'll need a death certificate.'"
The cases and the lone occupant were bought by a museum in San Jose, a transaction that may have spelled the end for morbid gift items. "We've had offers to sell his and hers caskets and a working guillotine," Reeder says. "They're not exactly in the Christmas spirit."
1972 brought one of my favorite fantasy gifts:

His & Hers mannequins for only $3,000 each. (A true bargain in NM Fantasy Gift terms) For one with a true sweet tooth, in 1978, Nieman Marcus offered a Chocolate Monopoly Game for $600. Yes every part was made of chocolate.