The tension was building up in him.
He needed a release, so he did what he liked doing under such circumstances.
Once finished, he stepped back to admire his bloody handiwork.
Excited, he walked out but turned around for one final look.
How could he forget that?
An incomplete knife set would drive him mad.
Linking this to Write Tribe Problogger October 2017 Blogging Challenge #writebravely #writetribeproblogger
Day 1 – Prompt – Pattern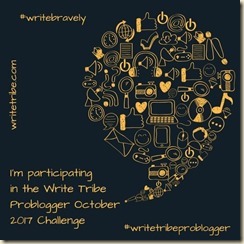 The post Pattern #WriteBravely appeared first on A Rose Is A Rose Is A Rose!.