Our mother's home was a hospital room.
Her chronic illness and failing memory made us take that hard step.
The last few months saw us fluctuating between hope and despair.
We were prepared for a call from the hospital stating the inevitable.
But we weren't prepared for a call that informed, 'Your mother's been raped.'
My theme for this year's Blogging from A to Z April Challenge is Crime Stories in 55 Words.
Today's story, N is for Nursing Home Abuse…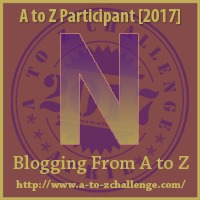 You can check out my A-Z posts thus far by clicking on a highlighted letter!
A

B

C

D

E

F

G

H

I

J

K

L

M

N O P Q R S T U V W X Y Z

The post Not Done! #AtoZChallenge @AprilA2Z appeared first on A Rose Is A Rose Is A Rose!.