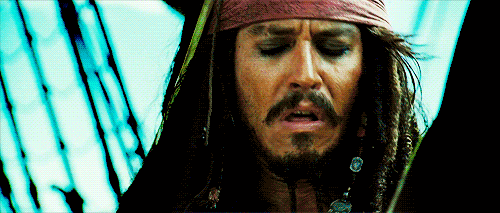 Morning, everyone! So, today has definitely been one of those days. I was laying in bed this
Morning
, the rising sun painting the sky in all sorts of beautiful colors. The birds were singing their cheery songs. I was enjoying all this beauty and serenity, when all of a sudden the tranquility of said early morning was squashed by my kids coming in and telling me that one of our dogs had pooped on the
Carpet
. And since said dog had pooped on the carpet the night before, I knew exactly the type of mess I was in for. Why is it that whenever one of your pets gets sick, the only acceptable place for them to poop or puke is inside your house? They literally spend their entire lives pooping and peeing outside, or in a litter box. The second they get a stomach ache they no longer see the grass as the proper location on which to do their business. No, no. Instead they choose your fluffy beige carpet. And it's not an emergency situation, because every time my dog has chosen to poop on the carpet in the last 24 hours, he has been let outside seconds before. He literally goes outside, sits on the patio and watches for wildlife, I let him back in a few minutes later thinking he has recovered, and then boom. Dog poo everywhere. It doesn't matter how long I leave him outside. Not five minutes after I let him back in, he is sniffing out his next spot.
And of course I used up the last of our carpet stain remover trying to clean up last night's assault. Because only when you are out of the necessary supplies to remedy the situation does your pet come down with a stomach bug. I end up busting out our giant carpet shampooer, filling it with cleaner and hot water, running it back and forth over the carpet for a solid 30 minutes trying to get out any and all stains, as well as prevent any residual stench. And the stench is normally bad enough, but when you factor in a super sensitive pregnant nose, you are pretty much done for. I have a hard enough time going about my day trying not to gag on some smell or another, but sick dog poo? Ain't no Febreeze formulation strong enough to save you. So I get the carpet shampooed and decide that I am going to do some yoga.
I am starting to feel like a human being again and am wanting to get back into a regular exercise routine. Yesterday the kids and I went for a two mile walk with an hour of park play in the middle. It was nice, but at the same time it was definitely a reality check. Not only am I out of shape from not working out, and barely functioning as a regular human being for the last 10 weeks for that matter, but I am rapidly approaching the phase of pregnancy where your baby belly encroaches on your lung space. As a result the most ordinary physical exertions leave you out of breath. So we were walking, and of course my almost three year old is like, "Mom, can I have up? I'm tired..." I was out of breath before carrying his 35 pound body... But point being, I am trying to get back into exercising.
So I roll out my yoga mat this morning and go to start my gentle morning sequence video. I start up our AppleTV and attempt to scroll over to the YouTube app. I can't scroll. The only option I can select is the Fox News app. And there ain't no way I am clicking on that. So I go to the YouTube app on my phone and start up the MirrorPlay or whatever it's called so that I can watch the video through the TV. It has taken 20 minutes to try and get everything working, but I am finally on my back in corpse pose and finding my zen. It's at this precise moment that my kids decide to start a band. They begin banging on their little tambourines and shaking their maracas and pounding on their drums. And then they begin fighting because Sienna has the bongos and Brayden wants them, and Brayden has the tambourine and Sienna wants it, yada yada yada. After several attempts at mediating the madness, I gave up. I rolled up my mat and packed away all the musical instruments.
After a cool down period for the littles, and for myself, I decided that I really did want to do yoga and was going to try again. So I got out the tub of Beanie Babies for the kids to play with for the 20 minutes I needed for my video. I grab my mat and just as I am about to roll it out I smell a second pile of dog nasty. It has not even been an hour since I cleaned up the first mess. And the dog has been outside two additional times since said first mess... So rather than a peaceful morning stretch, I fired up the carpet shampooer for a second time. After getting the second mess cleaned up I finally got through my yoga video. Although even with the Lysol spray and Febreeze odor eliminator, my deep yogic breaths were a bit tainted with an unpleasant ickiness.
Then I went to take a shower. Between all the animal clean up and my little workout I felt pretty gross. So I go to turn on my shower and I glance down at the pretty blue glass tile that makes up the floor and I see a pile of dog puke. Not even my shower is safe. Anytime one of our pets gets sick I feel sad for them because nobody likes being sick. And it's not like they are making messes on purpose. But at some point I can't help but be like, "Are you freaking kidding me?" So I cleaned up the shower and disinfected the floor. By now the dog is pretty much staying outside because I don't trust that he isn't going to destroy the rest of my house in the 10 minutes that I will be in the shower. Once I am done I go let the dog back in so he can cool off and get some water to drink before we have to go run a couple errands. When I go to put the dogs in their crate I see our other dog already sitting in the kennel, but he is also millimeters away from laying in yet another slimy mound of dog poo. I successfully manage to get the dog out of the kennel without getting covered in poo, and stick the dogs outside one more time while I clean out the crate.
I finally get the dogs crated and we leave to run our errands. We are driving to Sprouts, I am eating a banana and answering one of my daughter's million questions. Apparently that was all too much for my little brain to handle this morning because as I went to make a right turn, that I have made a thousand times over the last two years, and I totally bumper-cared my brand new van against the curb. I should have stayed in bed this morning. We got to Sprouts and luckily I didn't do any damage to the van. We got the few things we needed and then headed over to Walmart. I had a few random things that I needed to pick up and apparently I needed to add carpet cleaning supplies and air fresheners to the list. So off we went.
As we make our way through Walmart I keep adding things to the cart that I need for our sick puppy dog. Resolve pet stain remover, Febreeze pet odor eliminator, Glade plug ins. Even though we are 20 minutes away from our house I can smell the vomit-inducing poo stench. It's burned into my nasal cavity and I am throwing every imaginable odor eliminating product I can find into the basket. Then I need to pick up some
Chocolate Milk
for the kids. My kids each get one cup of chocolate milk in the morning. We try to stick to the varieties without high fructose corn syrup and that don't have 35 grams of sugar. I am not the kind of mom that says "No sugar!" to my kids, but I definitely try and keep it under control. So, we usually end up buying something like True Moo or Horizon's Organic chocolate milk, which I then cut half and half with regular 2% milk.
The problem is that for whatever reason the healthier brands of chocolate milk are fairly difficult to find at the store. Especially Walmart. So I am standing in front of the dairy case and they have exactly one gallon of Walmart brand chocolate milk, complete with high fructose corn syrup and the aforementioned 35 grams of sugar, and four, one quart bottles of True Moo. The gallon of Walmart brand chocolate milk is $3 and some change. Each quart bottle of True Moo is $1.37ish. $3/gallon for complete poison, vs. $5.50/gallon of the "healthy stuff." I don't mind spending the extra $2.50 a gallon on the healthier option. I do however mind spending $5.50 on four, quart sized bottles of True Moo when the price for the one gallon jug of True Moo, which of course is completely empty, is right around $5. Whatever. Today, $0.50 isn't a deal breaker. I grab the four stupid quart bottles and throw them in the cart along with our other various purchases. We head to the check out and $50 later I have chocolate milk, kids flossers and fluoride rinse, and various kinds of pet stain remover and air freshener.
We get home and I am so hungry I could clean out a buffet in Las Vegas. So I make some toast with butter and jelly, and follow it up with a strawberry yogurt. Pretty healthy, right? Then I start eyeing the Cheetos Puffs that my kiddos are eating with their peanut butter and jelly sandwiches and raspberries. So I snag a handful of Cheetos and chow down. I instantly regret it because a stomach ache of epic proportions ensues. I love me some Cheetos but apparently the micro-human currently residing in my lower abdomen does not. So I sit on the couch and begin looking over my Walmart receipt. The freaking bottles of chocolate milk were not the $1.37 that the tag stated on the shelf, but were $2.48 each, making the fake gallon an unforgivable $9.92. Again, had the normal gallon jugs of True Moo been stocked, said gallon of chocolate milk would have cost around $5.00...
It is now 2:15 pm and I am waiting for my stomach ache, and my puppy's stomach ache, to go away, and for my son to fall asleep for his nap. I have two hopes for this afternoon. The first is that I will successfully rid my home of the poo smell that is lurking around every corner. The second is that it will be sunshine and rainbows from now until the kids go to bed. Our dog has not had anymore accidents so I am optimistic about his recovery. I also believe that with some positive vibes we can turn this day around. I will let you know what happens...