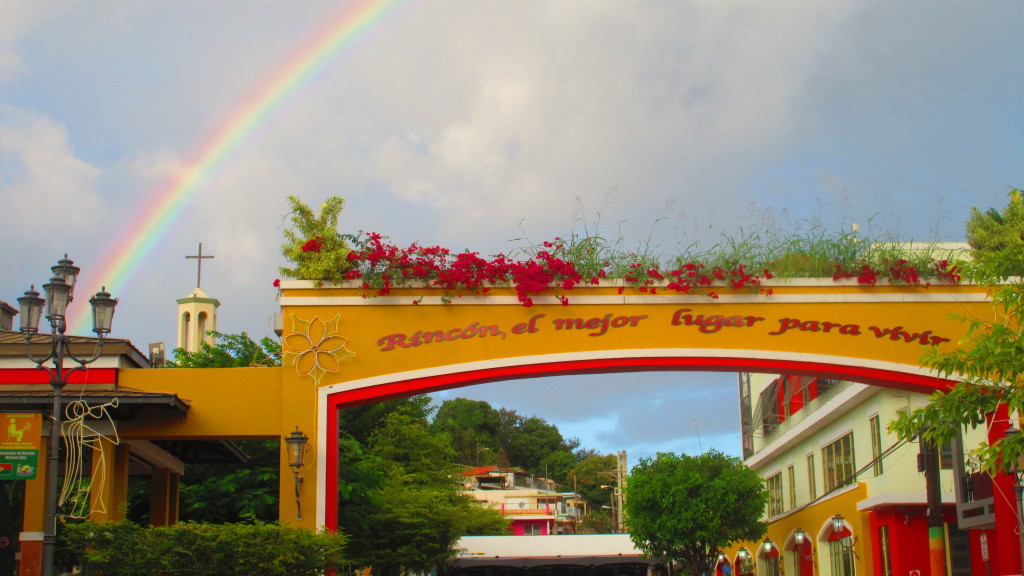 Rincón, el major lugar para vivir. The best place to live!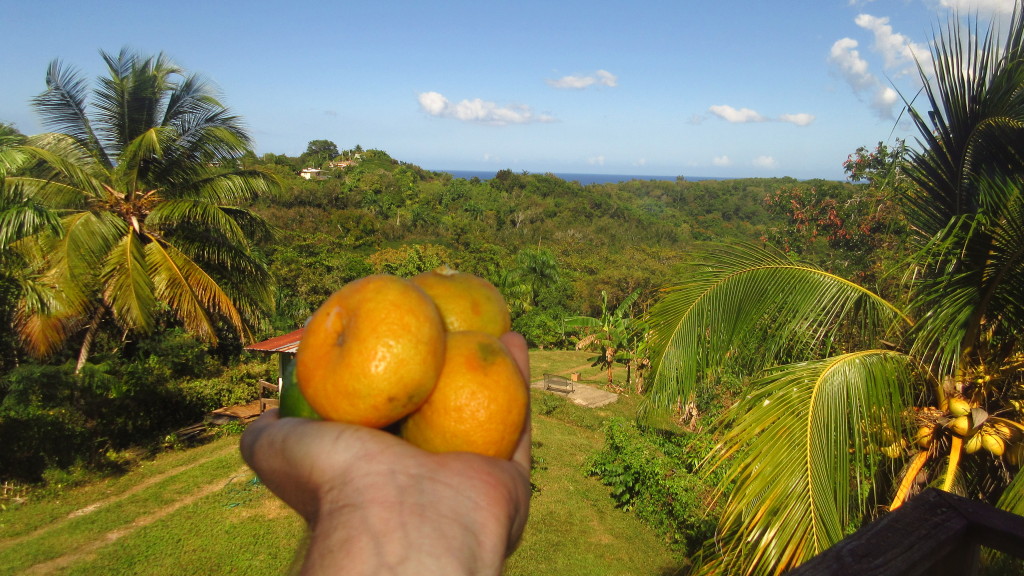 Harvesting mandarin tangerines from our own trees!
This Saturday we had another nice day. The winter fruit is in season and we've been steadily cleaning out the cabana and moving over everything to the cabin where we are now living. We jammed with the band and then later that evening we went downtown to the Rincón plaza where there was a huge Party going on! It was the mayor's (alcalde) inauguration (re-election) party!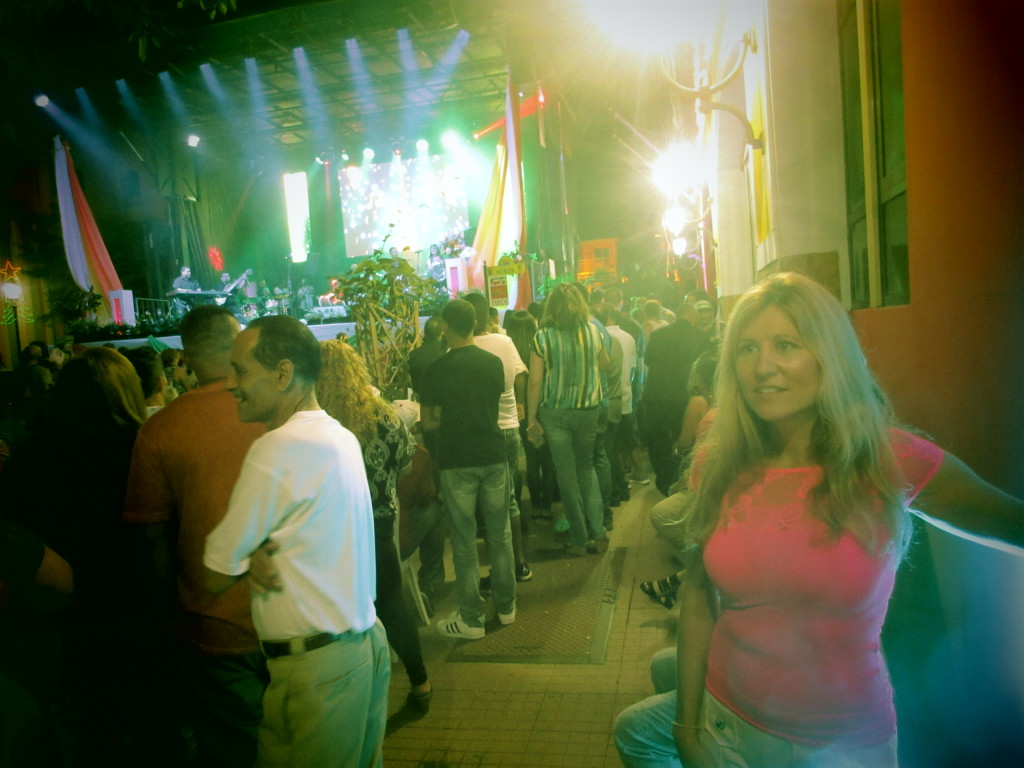 A huge party right on the street in front of the Alcaldía!
In addition to this huge street party it was our friends Naomi and Sage's 3rd year anniversary since opening Rincón Beer Company (RBC). In the last three years RBC and the Art Walk (as well as a vibrant and growing Sunday Farmers Market) have synergistically worked together to revitalize the downtown area. Now there are over 4 bars and many restaurants in the downtown area that otherwise was dying a slow death. When RBC came on the scene in the plaza people thought they were crazy because there was virtually no night life downtown and now it is the hip, happening place to be! Way to go, guys!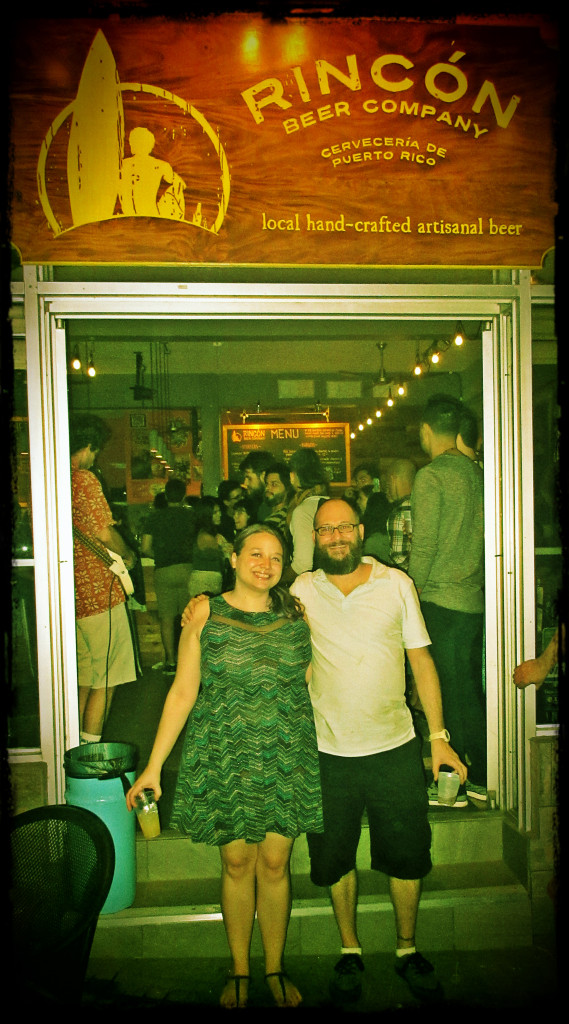 Naomi and Sage at RBC's 3rd Anniversary Party
It is pretty cool to see Rincón grow through the years and to be part of the carnival that never seems to stop.