Player (via Podomatic feed):
Direct mp3 Download (right click and "save as")
** NOTE: This week is an explicit/not radio friendly episode on the music and commentary ends... **
This week's radio show breakdown (by minutes/hours):

0:00 - 1:34:40 Introduction & Extended Commentary
1:34:40 - 2:29:22 DJ Fusion Music Mix
2:29:22 - 3:32:50 Ausar Ra Black Hawk Music Mix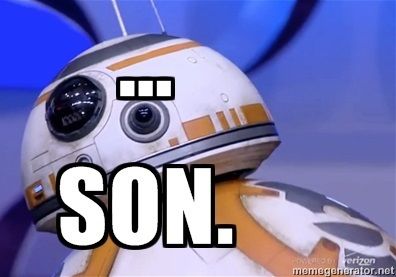 Our commentary this week touched base on the most obvious study in the history of ever with race issues, awfulness of "affluenza" spreaders Martin Shkreli & Ethan Couch, Serena Williams getting Sports Illustrated "Sportsperson of the Year Award (and some ridiculous controversy that came from it), this year's current Rock and Roll Hall of Fame inductees, Howard University possibly selling their TV station, a (mostly) non-spoiler mini-movie review of "Star Wars: The Force Awakens", R&B group TGT splitting up publicly, the unsolved case of Charles Marsh Jr. 20 years later in Maryland, R. Kelly not learning about never doing interviews when the Internet is concerned, Steve Harvey's Miss Universe screw up and some other things here and there.
There is no brand new Black Agenda Report news mini-segment on this week's episode due to our extended commentary.
Feel free to check out some recent episodes of the
Syndicated Fusebox Radio
Broadcast over at our official blog, BlackRadioIsBack.com - all of the shows are clean/radio friendly.
DJ Fusion Extended Music Mix [tunes listed by artist/song title/label(s) in order]
1. Mr. Lif/Friends & Neighbors/Def Jux [Flashback Track]
2. Shaolin Jazz/Love & Heat/ShaolinJazz.com
3. Jim Cagle/Santa Claus Jr./Jay-Vol [Flashback Track]
4. Butcher Brown/Tambourine Gypsy/ButcherBrown.com
5. Jazzanova feat. Phonte Coleman/Look At What You're Doin' To Me/Sonar Kollektiv [Flashback Track]
6. St. Germain/Real Blues (Atjazz Stay Tunes RMX)/Nonesuch
7. MentPlus/Stormy Nights/High Water Music
8. MED, Blu & Madlib feat. Anderson .Paak/The Strip/Stones Throw
9. Prhyme feat. MF Doom & Phonte/Highs and Low/INgrooves
10. Aesop Rock & Homeboy Sandman/Get A Dog/Stones Throw
11. First Division/The Session/Soulspaszm
12. Ces Cru/The MO/Strange Music
13. Kayla/The Angel Within/Metro 3 Ent.
14. Bobby Ross Avila feat. RZA/Big Mistake/AvilaBrothers.com
15. French Horn Rebellion/Won You Over/FrenchHornRebellion.com
16. Karl Denson's Tiny Universe/Ashley's Roachclip (LIVE)/JamInTheVan.com
PLUS the Ausar Ra Black Hawk Master Mix w/ Old School Black Music Classics, New School Tunes and Independent Music Finds and more!
(as of this week): http://bit.ly/FuseBoxRadioBroadcastAffiliates
** Most Stations/Outlets Tracked via RadioWave Monitor, Mediaguide & SoundExchange **
Subscribe to get the weekly episodes of the syndicated FuseBox Radio Broadcast with DJ Fusion & Jon Judah!







FuseBox Radio Broadcast RSS Feed
Listen to the latest weekly episodes of the syndicated FuseBox Radio Broadcast w/DJ Fusion & Jon Judah via Stitcher Radio!
Listen to the latest weekly episodes of the syndicated FuseBox Radio Broadcast w/DJ Fusion & Jon Judah via Tune In Radio!