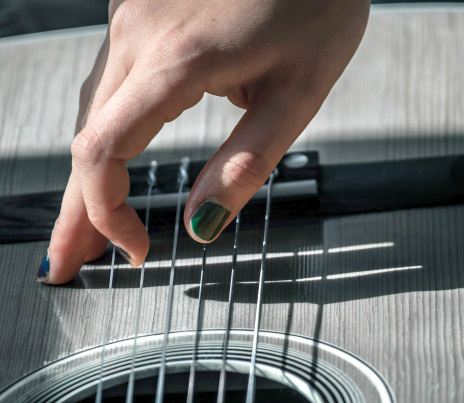 Photo by Neta Bartal
I'm currently putting together a short but very powerful Book on Fingerpicking. I know a lot of you regular readers love to fingerpick.
This is shown by the popularity of the `Fingerpicking Classics` series.
To help you understand and improve your fingerpicking even more and take to the next level, I've decided to write this book.
The book will be available for all subscribers new and current, so sign up now if you haven`t already to be informed when it is ready to download it for free.
The majority of the book will be focused on fingerpicking patterns. There will be about 8 different patterns taught in the book.
Some will be very simple and some a little more complex and intricate. There is something for everyone – beginners, intermediates and more advanced guitarists.
I will also create an example piece of music with each pattern so you can hear them in use for yourself in a variety of styles.
The styles in the examples are inspired by a range of artists.
Some will be classic folk inspired by the likes of James Taylor and Simon and Garfunkel

Some will be modern pop – inspired by Ed Sheeran and John Butler Trio

Some will be classically inspired by composers such as Ferdinando Carulli, Fernando Sor and others
I'm excited to release this short but powerful book and I would love to know what you guys want featured in the book apart from the above.
Is there something you struggle with when fingerpicking?

Do you want to improve anything in particular when fingerpicking?

What's your weak and strong areas when fingerpicking?
Let me know in as much detail as possible and I`ll get back to you with a personal response and if relevant add your query to the book.
Remember this is going to be 100% free for subscribers.
In the mean time, get fingerpicking!
The post New FREE Fingerpicking Book Coming soon appeared first on Guitar Domination.