***********This list includes only the movies that were released in 2015, even though some of the albums were released in 2014**********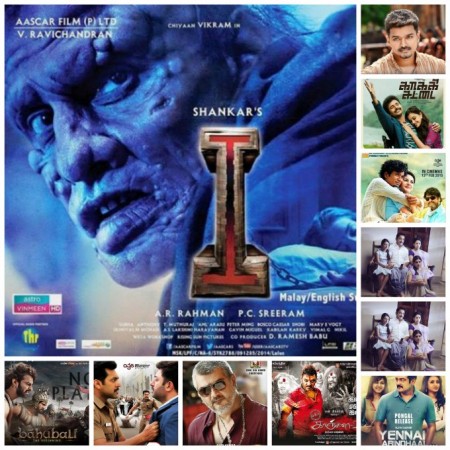 Musically, the year 2015 was an incredible year for all music directors. While top notch musicians like A.R.Rahman, Harris Jayaraj and Anirudh rocked the charts with their soundtracks, a bunch of new and promising composers like Santhosh Kumar Dhayanidhi, Ron Ethan Yohan, Leon James, Hiphop Tamizha and Sean Roldan too dominated the music scenario with their innovative albums. Here is the list of top ten albums that made the year musically rich:
10.Thanga Magan-Anirudh Ravichander
This was a short and sweet soundtrack from Anirudh. Melodious numbers like Oh Oh and Enna Solla turned out to be chartbusters, while the song Tak Bak catered to urban youngsters.
9.Urumeen-Achu Rajamani
Composer Achu Rajamani hit the bull's eye with this album which contained scintillating numbers like Hey Umayaal and Siru Nadai. The surprise factor of the album was, even the reprise versions of these tracks were a runaway hit.
8.Romeo Juliet-D.Imman
Though Imman had lots of releases in 2015, only one could make it to the list of top ten. The single scorching number Dandanakka sung by Anirudh elevated this album to a chartbuster status. The album was also a hit for its innovative number Idharkudhaane Aasai Pattai sung by Vaikom Vijayalakshmi and the melodious number Thoovaanam sung by Vishal Dadlani.
7.Anegan-Harris Jayaraj
After a long time, Harris Jayaraj had brought out an album that was enjoyed as a whole. The terrific kuthu anthem of the year Dangamaari Oodhaari found its place in this album, while romantic tracks like Roja Kadale, Aathaadi and Thodu Vaanam were instantly likeable and topped the charts too.
6.Kaaka Muttai-G.V.Prakash Kumar
Though this was a short soundtrack, each and every number was a gem in itself. G.V.Prakash belted out exhilarating numbers like Sel Sel, Karuppu Karuppu and Manjaave Kanjachu which were well received by the listeners.
5.Yennai Arindhaal-Harris Jayaraj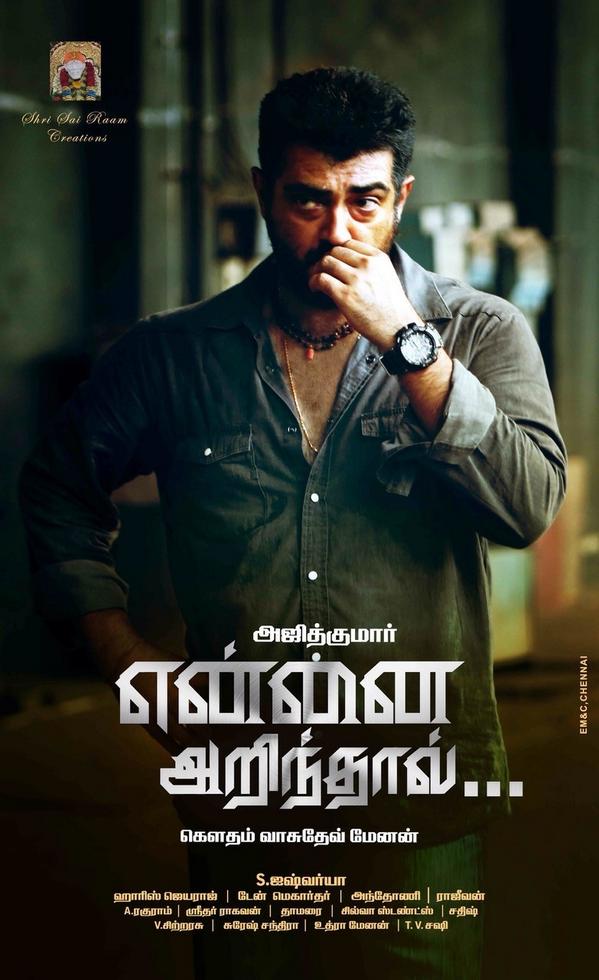 Once again Harris Jayaraj struck with this exuberant album which was home to the chartbuster dance number Adhaaru Adhaaru. The immensely popular Mazhai Vara Poguthe and the melodies Unakenna Venum Sollu and Idhayathai Yedho Ondru lingered in the minds of the listeners for a long time.
4.Uttama Villain-M.Ghibran
This was such a classic album from M.Ghibran that it has achieved a cult status over the months. Right from the peppy Loveaa Loveaa to the classical Kadhalaam Kadavul Mun to the Rahmani-sh Saagavaram to the traditional play Iraniyan Nadagam to the excellent pieces of instrumentals, Ghibran came out with a sureshot winner.
3.Naanum Rowdy Dhaan-Anirudh Ravichander
This was an unexpected album from Anirudh which was melodious, innovative and pleasing to the ears. Numbers like the jazzy Thangamey, breezy Neeyum Naanum, Yennai Maatrum Kadhale and Kannaana Kanne were heartwarming and stayed on the charts for a long time.
2.I (Ai)-A.R.Rahman
'Ai' turned out to be a blockbuster album of 2015. The A.R.Rahman-Shankar combo worked wonders through songs like the quirky Mersalaayitten, the melodious Pookkale Satru Oyivedungal & Ennodu Nee Irundhaal and the rocking Aila Aila & Ladio. The songs were runaway hits and rocked the entire music industry.
1.OK Kanmani-A.R.Rahman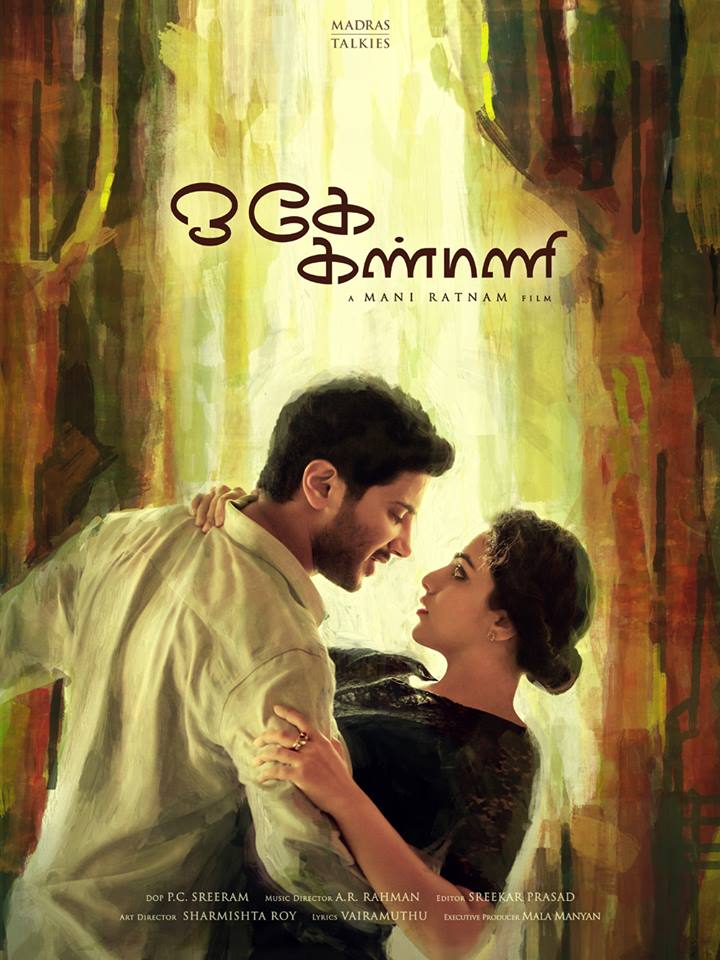 And there came the most endearing album of the year in the form of OK Kanmani. This soundtrack proved that there is no one to beat the A.R.Rahman-Mani Ratnam combo ever. The album contained every genre of songs and catered to every mood of the listeners. Some of the chartbusters were Mental Manadhil, Kaara Aattakkaara, Aye Sinamika and Parandhu Sella Va, while numbers like Malargal Kaettaen, Naane Varugiren and Theera Ulaa were critically acclaimed.
Special Mentions:
Inimey Ippadithaan-Santhosh Kumar Dhayanidhi
Indru Netru Naalai-Hiphop Tamizha
Thani Oruvan-Hiphop Tamizha
Hope the year 2016 will be musically rich as well! :-)