OK bands you know the score .....
the more hits your blog gets by the fans .....
the higher you go .....
So Tweet it, Facebook it .....
Generally expose yourself .....
ralphslife.co.uk
Click here for the Ralph's Life website
Now Mr Snuggles and I have been sitting with our heads down counting the hits on each blog to see which band's got what place.
Tracks from the Top Ten Blogged Bands are played
every Sunday 5-7pm on
Radio KC
as part of
Ralph's Indie Show.
After giving the
Mt.Doubt
single
Afterglow
a Spin on Ralph's
Radio KC Indie Show
a few weeks back it's about time we had a shuftie at the Album from whence it came. Entitled
In Awe Of Nothing
it's the follow up to
My Past Is A Quiet Beast
, one of the best Debut albums to come out of Scotland last year. It was released by Edinburgh based Leo Bargery as a solo project prior to the
Mt. Doubt
moniker and is a joy to listen to.
Welsh singer-songwriter, producer and multi-instrumentalist
The Indigo Palms
(Johnny Boon, previously known as The Lost Embers) is soon to release his brand new single,
Live It Up
.
Live It Up is the first taster of
The Indigo Palms
forthcoming new album
Future Proof
which is set for release in September.
This has to be one of the strangest collaborations on paper, but it really works. The electro synths of Liverpool's
Kids On Bridges
meets the New Orleans Funk of
Zigaboo Modeliste
from legendary band
The Meters
, producing
Say OK
, a perfect feel good summer track.
Described as Beck meets Prince and so fresh you could eat it, the track has already had over 88,000 plays on Spotify thanks to
Kids on Bridges
' growing reputation as one of the UK's most exciting emerging bands through their top 25 iTunes hit
Something in the Water
and
Hype Machine
Number 1
When The Needle Drops
.
No 4:
wojtek the bear
Self-confessed
Frightened Rabbit
fans
wojtek the bear
have released their debut single
Dead From The Waist Up
and proclaim "It marries quintessential indie-pop songwriting with melodies and hook
s as big as mountains".

Hailing from Glasgow this four-piece have indeed come up with a wee cracker of a debut release. It's nicely crafted and evocative soundscape gels nicely with a seemingly retrospective lyric.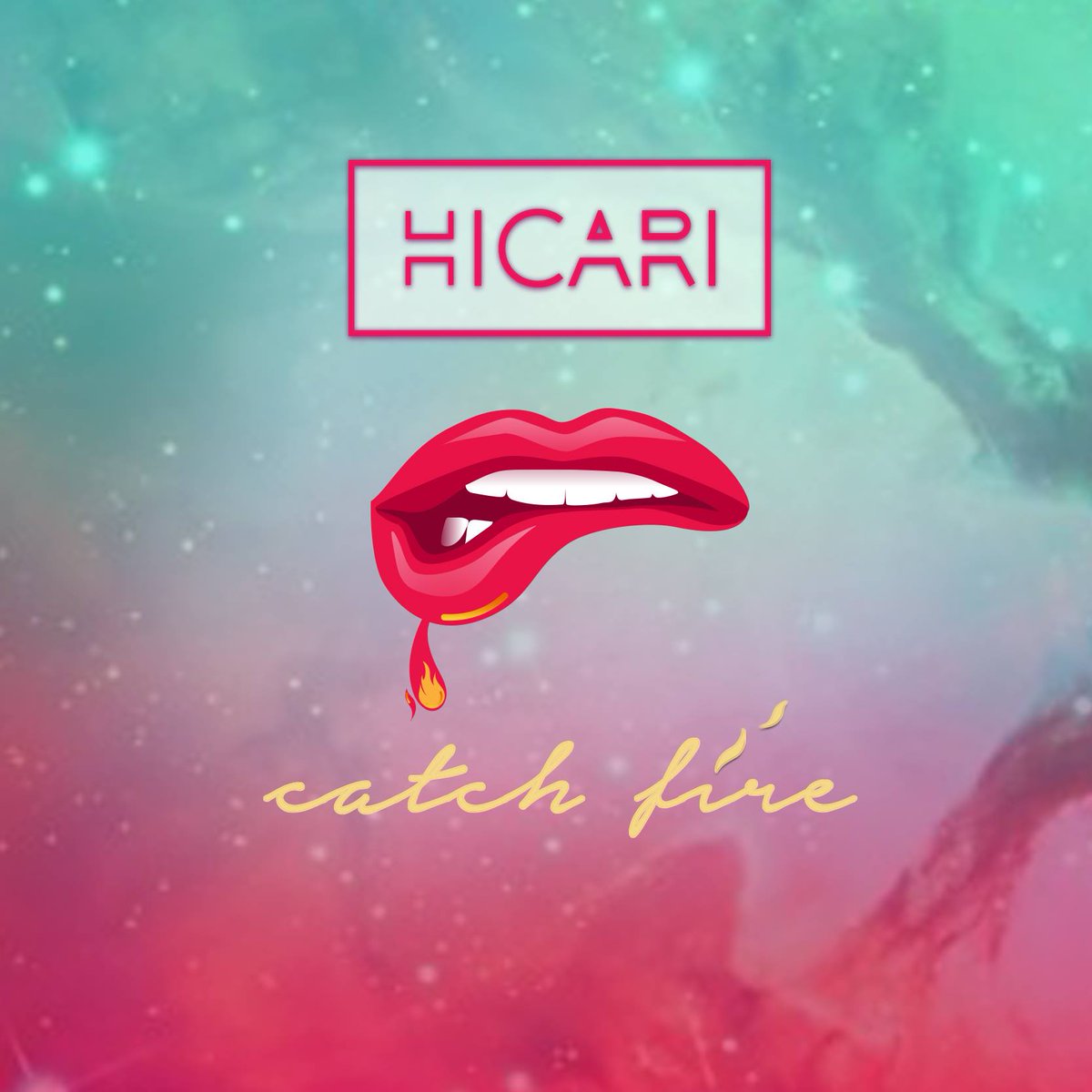 A young Liverpool band catching the imagination right now is
HICARI
(which means 'Light' in Japanese) the multi-cultural 5-piece synth-pop band who are based in Liverpool and influenced by the likes of
CHVRCHES
,
The 1975
and
St Lucia
.
Whilst
HICARI
also lean heavily on 80's electro influences as a foundation for their bouncy, synthy sound they're very much of the moment and that's evident in their debut release
Catch Fire
which is due for release in early August. Needless to say
Ralph
will be giving it a spin on the
Radio KC Indie Show
, so listen in on Sunday 17th of July and check it out.
No 6:
Feral Five
Feral Five
developed the mechanised yet organic production-line feel from the sonic generative geometry, and created new Rule 9s too - using nine different languages for the vocals, including Icelandic, Mandarin and Russian, and sculpting with synths and beats.
"This collaboration speaks to the nature of digital work, it's all data," says Bitonti.
Hands Off Gretel
was founded by nineteen year old Lauren Tate in 2015 and they are rapidly becoming a critically aclaimed force to be reckoned with.

Inspired by the likes of Brody Dalle and Courtney Love, Lauren made it her mission to ensure strong, young women had a voice in today's music industry, presenting an alternative to mainstream pop stars singing about broken hearts.
No 8:
Hunter and The Bear
Ralph
has given tracks from
Hunter and The Bear
a spin on his
Radio KC Indie Show
previously, so it was good to hear that they've got a new single planned for release on August 5th. Considered to be one of the UK's most exciting, upcoming bands, the release of
Renegade
will only help to reinforce that claim.
Ralph
has featured singer/songwriters
Chris Tavener
and
Scott Dean
in the last two blogs and to complete the set of three, we're featuring the debut album release by
Borrowed Body
aka Niall Hill this week. London-based, Niall has put
The Rising Sea
out via indie record label
Screamlite
and it's a collection of seven highly listenable, emotive Alt-Folk tracks which are evocative of
Nick Drake
or on a more contemporary level
Bon Iver
.
Borrowed Body
kicks off the the album in fine style with the meaningful soundscape of
Over The Garden Wall
. The p
oignant vocal backed by simple melody is a delight.
Ralph
is delighted to be featuring the new
Scott Dean
single
Lucky Seven
on the blog this week. It's taken from his highly impressive Neon album and it doesn't dissapoint with deliciously reverb-laden guitar and his atmospheric vocal giving the track an anthemic feel.
It'll be getting a spin on Ralph's
Radio KC
Indie Show on Sunday the 19th of June and Scott will be playing shows in support of the single and album this summer.
The lyrics of
Lucky Seven
were inspired by a brief period working as a croupier and explore the effects of obsession & addiction in society.