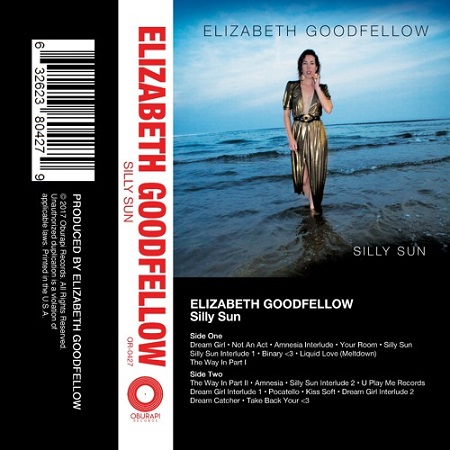 Silly Sun. Kicking off the album's side B, "The Way In" is an eclectic ballad that chronicles a tumultuous relationship with a prog-rock whimsy, elevated further by Elizabeth's range-friendly vocal talents; her ability to transition from gentle ballad form to rock-laden theatrics is seamlessly shown. The eclectic stylistic nature and theatrical vocal performance reminds fondly of St. Vincent.
Another highlight off the album is "Dream Catcher", whose symphonic and twinkling presence is quite magical and a bit reminiscent of Kate Bush:
Stream the entirety of Goodfellow's impressive solo debut, Silly Sun, below:
The post Elizabeth Goodfellow – "The Way In" appeared first on .