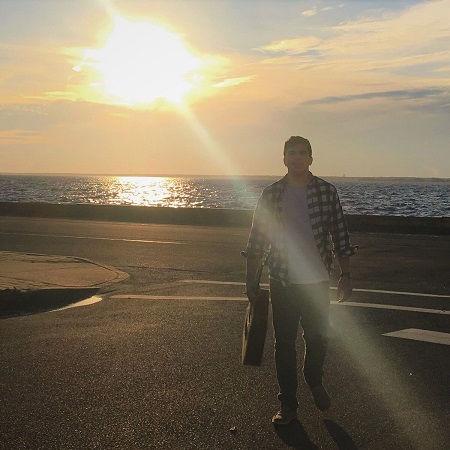 "Someone Like You" rides on trickling guitars and a sludgy bass crawl to start, traversing into an effervescent bridge around 00:43 that flutters melodically in leading to the infectious hook. The track, released today from previously featured act Villows, again shows Vince Tobia's capacity for stirring soundscapes and easily memorable hooks. He deftly incorporates haunting guitar twangs with effective electronic-minded production, for a feel that remains lush and subdued despite its contagious melodic allure.
Per Tobia, the track is "about self-realization. Moreover, seeing yourself in another person, until finally you realize you don't want to be anything like that person."
The post Premiere: Villows – "Someone Like You" appeared first on .