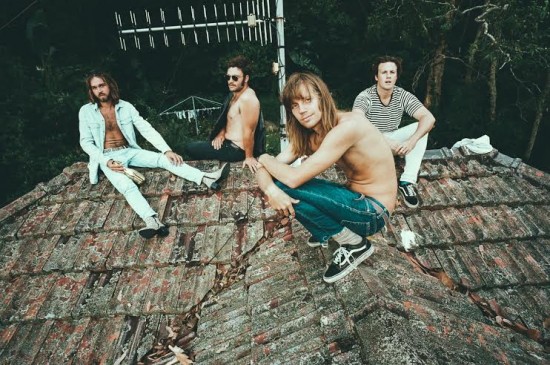 If the old adage "never take yourself too seriously" was a band, it would likely be The Ruminaters. Their easy-flowing psychedelic garage rock sound was born in Sydney, Australia, and on their new track they showcase a summer sing-along for when the living is easy; it's the type of song you could envision learning the lyrics to by summer, purely to make the accompaniment of sitting outside with a cold one that much easier.
Their newest single "Mr. Bubbles" is a delightfully poppy yet laid-back "wacky tale of a young gentleman who accidentally falls asleep underwater, only to find himself making friends with a whole town of crazy sea folk." Rolling guitar riffs and a fluid bass line mix with a gentle drum beat to create a carefree atmosphere. The vocals Fall somewhere between a country-folk drawl and pop revival. The track ends just as breezily as it begins, with a slow fade-out. This is a stellar piece of shimmering psych-pop that shines even during the cold winter months.
The post The Ruminaters – "Mr. Bubbles" appeared first on .