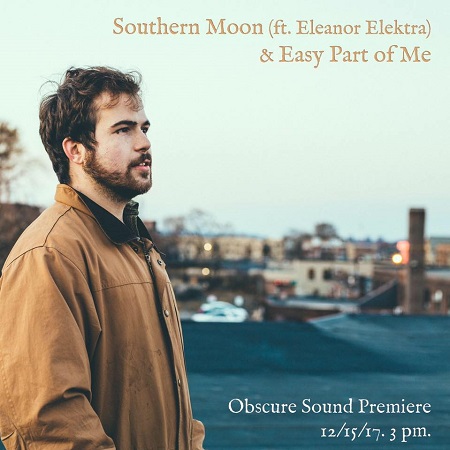 "Easy Part of Me" is a beautiful piece of folk from Washburn and the River, the project of Massachusetts singer/songwriter Jake Rosenberg. The track builds with elegance, beginning with a gentle acoustical accompaniment under Rosenberg's soft vocals. Smatterings of piano slowly creep in, with percussion and electric guitar following thereafter. The song lifts into gorgeous heights around 02:30, when choir-like backing vocals combine with an uptick in lead vocal intensity alongside a soaring and expansive instrumental arsenal. A slickly captivating guitar emphasis around the three-minute mark helps guide this gem to its final section, a gorgeous combination of the aforementioned instrumentation.
Also released today is "Southern Moon", featuring the vocals of Eleanor Elektra. The track is "a haunting folk tale of a girl experiencing delusions in her own home on a crisp autumn night."
The post Premiere: Washburn and the River – "Easy Part of Me" appeared first on .