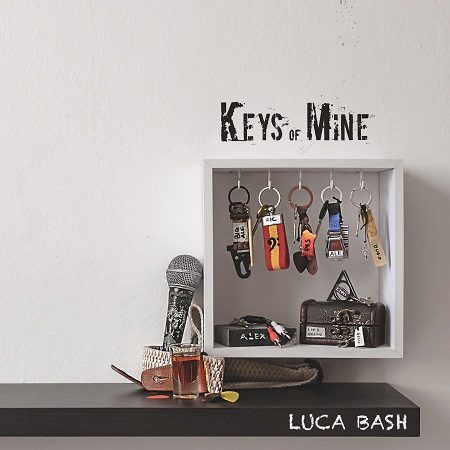 Above you can find Italian singer/songwriter Luca Bash's new album, Keys of Mine, streaming in full. The multi-instrumentalist began studying classical violin in the early '90s, switching to guitar and the art of songwriting shortly thereafter. He went on to a form a group in Rome called BASH, finding moderate success across its six years before breaking up in 2011. He formed the CMYK project in 2014, joined by former collaborator and guitarist Giova (Giovanni) Pes. Keys of Mine is Bash's first release since the CMYK Project, which released four acoustic EPs in 2015.
There's a bunch of good stuff on the album, touting a sound that deftly involves guitars, organs, and spurts of brass. I'm particularly fond of "Beyond the Screen", which features them all within a richly melodic and suave aesthetic. If you only have time for one track, give that one a go — though the whole release is recommended.
The post Luca Bash – 'Keys of Mine' LP appeared first on .