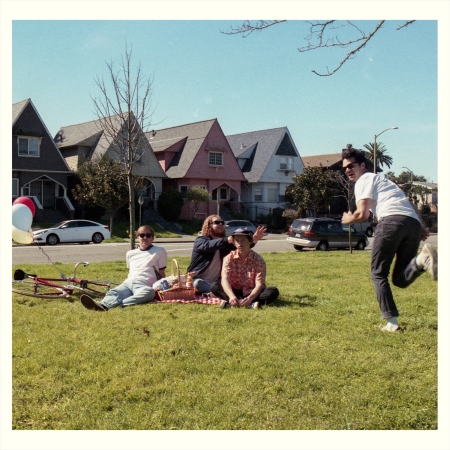 The Radio Fliers are an act out of the Bay Area that play a no-frills yet insanely fun rock centered around jangly guitars, strong songwriting, and timelessly nonchalant vocals — not too distant tonally from the likes of Tom Verlaine. Their new release, The Get Together, features four tracks, highlighted in particular by the delightfully suave "Ladyline". "I haven't seen you for a couple days, or maybe it's been a week," the vocals shrug, leading toward a rollicking chorus – "it's too much lovin'" – with cool guitar twangs treading calmly alongside a call-and-response vocal pattern. It's a strong piece of songwriting that, while not breaking down any stylistic walls, manages to sound both nostalgic and refreshingly new.
Stream The Get Together EP in full below:
The post The Radio Fliers – "Ladylike" appeared first on .